Meet the people judging the 2019 RIBA Regional Awards
31 January 2019
Every project shortlisted for a RIBA Regional Award is visited by a carefully selected jury of leading architects and relevant experts in the built environment. We think it's essential that judges get up close and personal with a building before thinking about giving it an award.
So it's not the RIBA deciding which projects get shortlisted and which go on to win – that task falls to our architects' fellow members and peers.
To encourage new talent and fresh perspectives, the regional juries (comprised of a Chair, regional representative, lay assessor, sustainability specialist and conservation specialist) are changed each year.
The RIBA Awards are open for entries until Thursday 21 February 2019.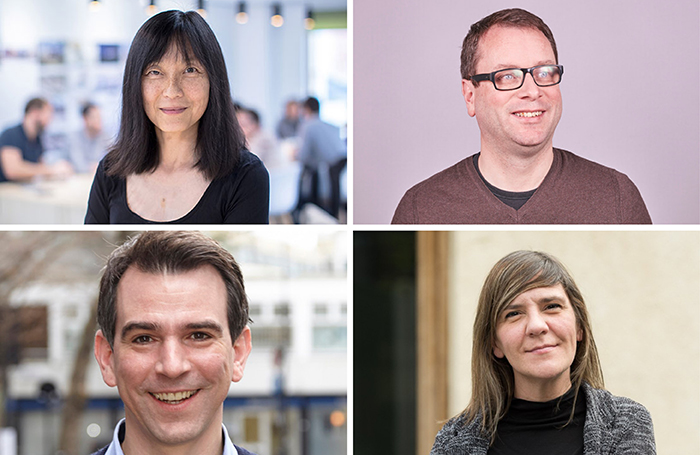 Alan Mitchell - Baines & Mitchell
Bob O'Neil - O'Neil Associates
Carol Pyrah - Historic England
Catherine Wilson - CSK
Chris Perkins - CBP Architects
Clare Murray - Levitt Bernstein
Colin Riches - Mott MacDonald

David Barnes - Donald Insall Associates

David Edmondson - Cornwall Council
Dharmista Patel - OPUN
Diana Dina - Gluckman Smith Architects
Elinor Gray-Williams - Donald Insall Associates

Ellie Howard - Greater London Authority
Fergus Feilden - Feilden Fowles
Gayle Appleyard - Gagarin Studio

Guy Holmes - North Tyneside Council

Henriette Helstrup - BIG
Hugh Conway Morris - Manifest Design Workshop

Ian Dieffenthaler - City and Country
Ian Standen - Swansea School of Architecture
Ilka van Heerden - Perkins + Will
James Macdonald Wright - Macdonald Wright Architects
Jane Jones-Warner - Jane Jones Warner Associates
Jenny Gillatt - Mosedale Gillatt

Jerene Irwin - Chaplin Farrant

Jonathan Goode - Le Lay Architects
Jonathan Greenfield - Hamson Barron Smith
Julie Gwilliam - WSA Cardiff University

Laura Jenkinson - GVA
Martin Conder
Maurice Brennan - Rogers Stirk Harbour + Partners
Michael Davies - Davies Sutton Architects

Michael Williams - MJW Architects
Michelle Martin - Live Site Project

Mike Fairbrass
Mike Jamieson - Tate Hindle
Neil Davies - Neil Davies Architects

Peter Clash - Clash Associates

Professor Stephen Curwell

Rachel White - Winchester City Council
Ralph Carpenter – Modece
Richmal Wigglesworth - Sheppard Robson
Ruth Butler - Ruth Butler Architects
Sally Walker - Native Architects

Sarah Baldwin - Hawkes Edwards

Sarah Khan - Roger Mears Architects
Sarah Pellerau - Price & Myers

Stephen Hill - Stephen Hill Architects

Stuart McLarty - DN-A Architects

Suzi Winstanley - Penoyre & Prasad
Tanvir Hasan - Donald Insall Associates
Tom Jagger - GSS
Please keep checking this page for further Regional Awards Jury announcements.