Summer holiday workshops for children and young people
04 July 2019
Following our sell-out season this May half-term, our holiday workshops are back for the summer holidays. Inspired by architecture of the past and present, our workshops encourage children and young people between the ages of 6 to 18, to use their imagination and develop their creativity to build for a better future. This summer, participants will learn building techniques to build dens, consider the environment to create models of designs that can work with our changing climate and redesign an urban high street using a variety of media.
Taking place between 29 July and 16 August, our architects and educators will teach participants important design and making skills, as well as introduce them to architectural themes such as migration, housing, place making, sustainability and accessibility.
Online booking in advance is essential; book early to avoid disappointment. To book onto any of the workshops, please follow the Buy Tickets link on the event's web page.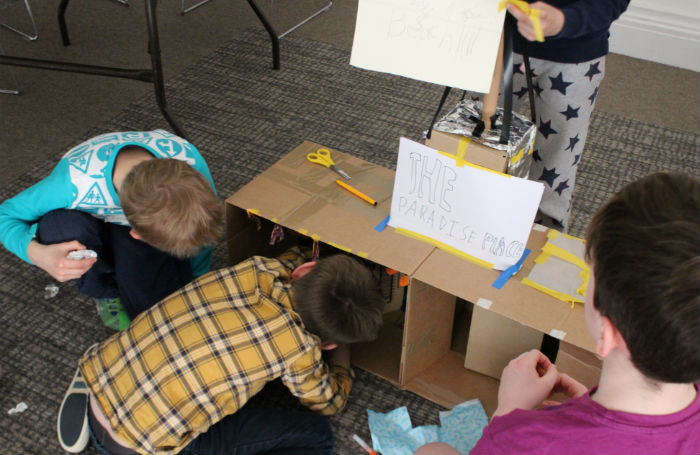 Design Quest: architecture workshops for children aged 6 to 10 years
Our Design Quest series inspires younger children to use hands-on creativity and their imagination for a fun introduction to architecture.
The Children's Green Space Manifesto
Wednesday 7 to Friday 9 August, 11am to 4pm daily

How can we make the city more green to ensure a healthier and more active lifestyle? Over three days, we will learn about the different types of green spaces in urban areas from parks, to roof gardens, before using our imaginations to create and develop new ideas for green spaces specifically for children.
Making Dens
*LAST PLACES REMAINING* Monday 12 August 2019, 11am to 4pm
Tuesday 13 August 2019, 11am to 4pm - date added due to popular demand
This summer, our popular den building workshop returns! We'll consider different architectural structures and explore varied materials and construction methods, before working in groups to build dens that have different functions.
Zoo-topia
Thursday 15 and Friday 16 August 2019, 11am to 4pm daily

If you were building a home for an animal in a zoo, would you build a penthouse for a penguin or perhaps a bungalow for a baboon? Over two days, we'll research, design and build to create mini-model houses for a variety of animals, as we work together to design our very own Zoo-topia!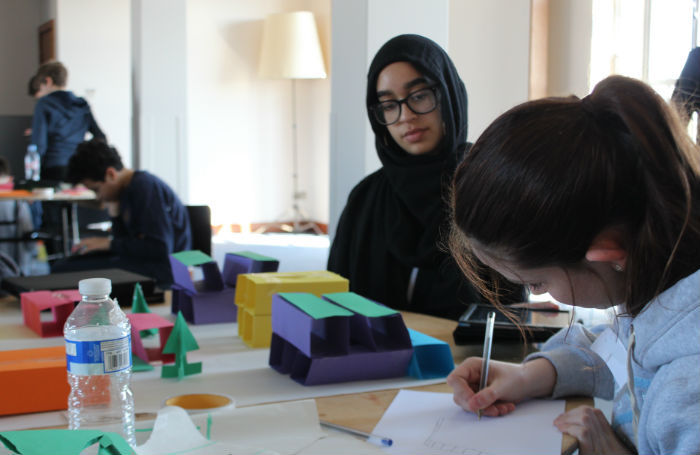 Design Day: architecture workshops for children aged 11 to 15 years
Our Design Day series take architectural design a step further by providing context and knowledge of the built environment to spark creativity.
Grimshaw Architecture's Summer School
Monday 5 to Friday 9 August 2019, 11am to 4pm daily

As sea-levels continue to rise, how can we adapt and change the way we design and inhabit the world? Over five days, across both the RIBA and Cutty Sark Museum's sites, we will explore our critical relationship with water, how we can adapt to new climates, and how this might affect the design of our future cities. Using a range of creative techniques including drawing, model-making and presenting, we'll turn our ideas into building designs that overcome the challenges of our changing climate.
Friendly Spaces
Thursday 15 August 2019, 11am to 4pm

In this workshop, we'll think creatively about shared spaces and how to incorporate the social activities we like to do, within them. Working in groups, we will develop 3D scale-models that demonstrate how we can design social and interactive spaces that remove the barriers people experience in their everyday life, to create public spaces that are truly for everyone.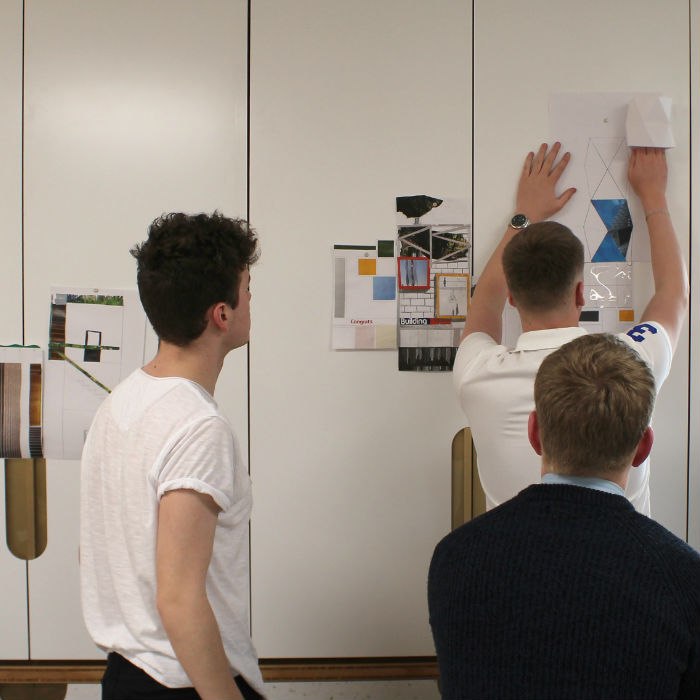 Skill Up: architecture workshops for children aged 15 to 18 years
Our Skill Up series invites participants to think critically, share their views on architecture and express themselves through creative practice.
*FULLY BOOKED* YOU&ME Architecture Summer School
29 July to Friday 2 August 2019, 11am to 4pm daily

In this five-day course, you will get a taste of what the design process is like for architects, the different design tools they use and what it's like to study architecture. Using a London high street as a starting point, you will test your ideas through drawing, mapping, photography, collage and model making at different scales.
*FULLY BOOKED* Rebellious Architecture
Friday 16 August 2019, 11am to 4pm

Explore how rebel and guerrilla architects have developed fantastical ideas and innovative solutions to the housing crisis by building in small and unusual spaces. Drawing inspiration from existing examples, you will develop your own creative design through architectural drawing and collage, before finally building a 3D model to showcase your rebellious idea that could provide housing for all.