16 November 2020
Awarded annually, the RIBA Boyd Auger Scholarship offers £6,000 to architecture students or recent graduates for the completion of international research projects lasting between 6 and 12 months.
After careful consideration, the RIBA are pleased to announce that the 2020 Boyd Auger Scholarship has been awarded to two researchers who will each receive £3,000 towards the completion of their project. The winners and their projects are:
Simon Feather

: Re-Foresting: Strategies for Production within our Forests

Christian Swallow: Stretchmarks
Speaking about his project Re-Foresting: Strategies for Production within our Forests, Simon Feather said:
"There is the prospect of so much more tree planting in the coming years in order to help offset the climate crisis. My proposal aims to research established and emerging timber industries in order to develop a comprehensive planting strategy for the UK which achieves a broader range of economic, social and environmental objectives than those currently implemented.
Commercially driven mono-culture forests have become a major anxiety from the threat of tree diseases and their effects to biodiversity. There are also so many existing UK woodlands that have fallen into terrible neglect which will only be fit for fuel and the release of embodied carbon. Dispelling the common hypothesis 'British grown timber species are not suitable for use in architecture', and dispelling the myth that 'one timber can do all applications' would promote the development of multi-species forests which also generate high value construction products.
I think that architects and designers should have input into what will be planted within commercial forests, as they will be designing with the resulting timber resource.
I believe the findings would be of interest to architects and designers; as well as politicians and planners who make large scale strategic decisions on land use."
Speaking about his project Stretchmarks, Christian Swallow said:
"I am honoured to receive the Boyd Auger Scholarship, which will propel my research project, Stretchmarks. Through a dissection of how Western Europe treats its detritus, I aim to unravel some of the assumptions and mental images of our body and personal barriers.
Landfills, material waste and the climate crisis are often treated as emergencies that are incomprehensible or beyond the scale of the singular person. There lingers a belief that as individuals we are well defined, contained creatures. But as the waste I throw away breaks down, invades the water and the soil I live from and becomes consumed again involuntarily, any boundary that protects me from the world becomes blurred. The reality of landfills, and the greenhouse emissions, toxins and freak natural disasters they produce, points instead to a view of the individual as porous, consisting of leaky borders that are vulnerable to the consequences of others' actions.
To live and to design in these times therefore requires a new model of waste, of the world, and of ourselves. This is what I set out to explore."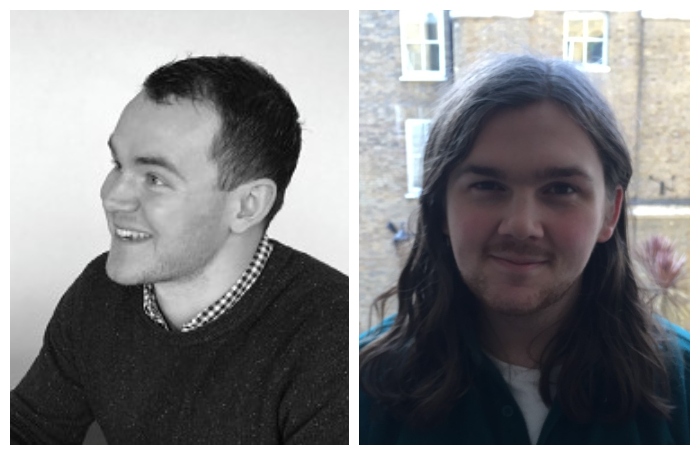 RIBA Director of Education, David Gloster, said:
"Simon Feather and Christian Swallow are truly deserving recipients of this year's Boyd Auger Scholarship. Their research into multi-species rewilding and new paradigms for waste disposal show a sincere commitment to ethical practice, and a proactive concern that architecture addresses the challenges of the climate emergency and our pressing global need for resource efficiency. Their work is captivating, highly motivated, and has the potential to contribute to knowledge impacting all professional practice."
Due to the COVID-19 pandemic, Simon and Christian will not begin their travel until all the relevant government agencies confirm that travel restrictions have been lifted and there are no remaining safety concerns.
The RIBA Boyd Auger Scholarship is awarded each year, and as well as supporting international research projects, the scholarship can support graduates for a period of international work experience and travel. The RIBA is very grateful to Mrs Margot Auger who has generously donated funds to support the scholarship since 2007.
The 2020 RIBA Boyd Auger Scholarship applications were assessed by the following members of the RIBA Education Development Group: Chloe Anderson, Senior Architect at Holland Harvey Architects; Alex Scott-Whitby, founder and director of ScottWhitbyStudio and admissions tutor and senior lecturer at the University of East London; Naomi Rubbra, Architectural Assistant at Levitt Bernstein and co-founder of PeopleMatter.
Find out more about the RIBA Boyd Auger Scholarship and previously funded projects.