01 March 2021
The Becontree estate was once described as the largest social housing estate in the world. Under the direction of Chief Architect George Topham Forrest, the London County Council (LCC) built around 27,000 new homes on 3,000 acres of compulsorily purchased market gardens, fields and lanes in the parishes of Barking, Dagenham and Ilford in Essex. The Housing and Town Planning Act of 1919 had permitted the LCC to build housing outside of the City of London for the first time, with the Becontree designed to rehouse people displaced from the East End by slum clearance.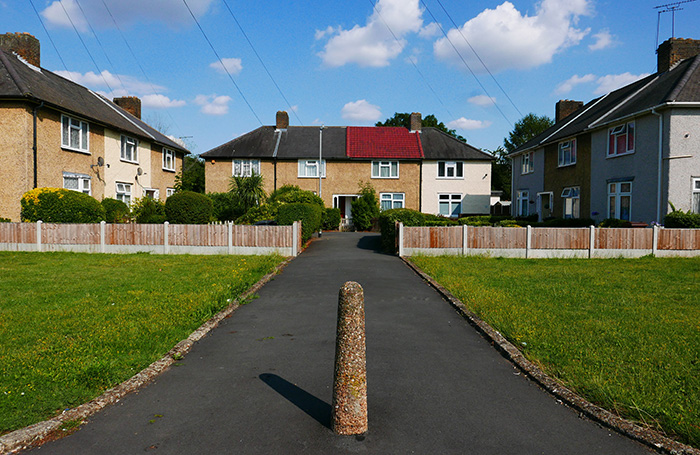 The first homes were completed on Chitty's Lane in 1921. By the time of the 'official' completion ceremony in Parsloes Park on 13 July 1935, the estate was home to a community of 120,000 people. The majority lived in two storey cottages with gardens, built primarily in short terraces, and despite a perceived uniformity, the estate features 91 different housing types. Privet hedges were planted at the front of every garden, with strict tenancy regulations stating that residents must maintain the gardens to good order. A lack of commercial and social amenities to support the large population has been a common criticism, with only small parades of shops provided and few public buildings.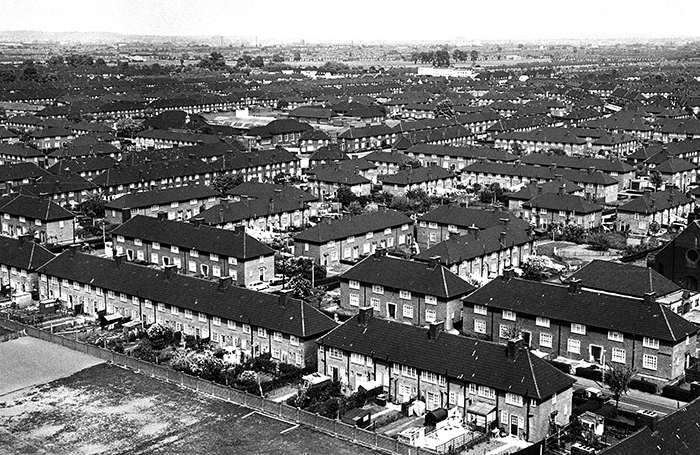 Forrest was previously county architect for Essex, and he was specifically recruited by the LCC to work on the Becontree plan. He later worked on the St. Helier Estate in Surrey, a cottage estate like Becontree but smaller in scale. Although built to some of the same planning principles as the Garden Cities, the budget for Becontree was significantly lower as a public project, rather than one financed by private investors. The initial construction contract to build the first 29,000 houses was awarded to C J Wills & Sons Ltd, who built the Becontree Estate Railway to bring materials from the River Thames nearly three miles away.
Find out more about RIBA's programming around the Becontree centenary.