21 February 2018
John Pardey explores why these six houses selected for the RIBA International List 2018 stood out to the RIBA International Prize judges.
They are from all around the world and are all incredibly different, yet all have a common theme – they all explore an idea about contemporary living and about how we are going to live in the future.
Baitasi House of the Future, Beijing, China by dot Architects
In Beijing, the Baitasi House looks at an inventive adaptation of city dwelling that explores an idea of future urban living, but is poetically and beautifully set within an already dense and historic city district.
This is made possible using large furniture modules that act as space dividers, containing furniture and storage, perhaps ironically bringing Mies van der Rohe's 1951 Farnsworth house to mind.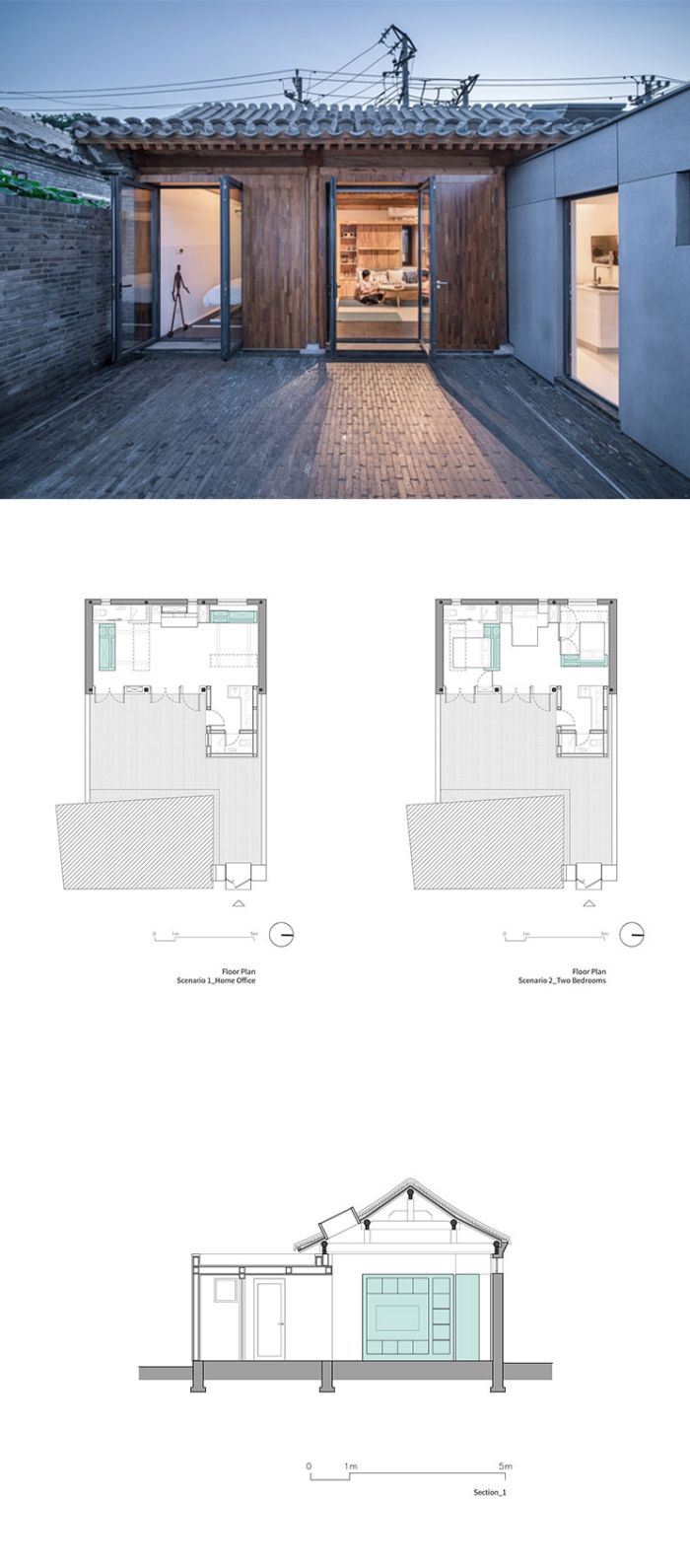 Cuernavaca House, Mexico City by Tapia McMahon
In Mexico City, the Cuernavaca House reworks a typical city terrace house in a raw concrete enclosure, civilised by timber inserts to create a house that can operate as both exhibition space and home simultaneously.
This house cleverly brings light into its heart through a beautiful timber winding staircase that acts as a light well.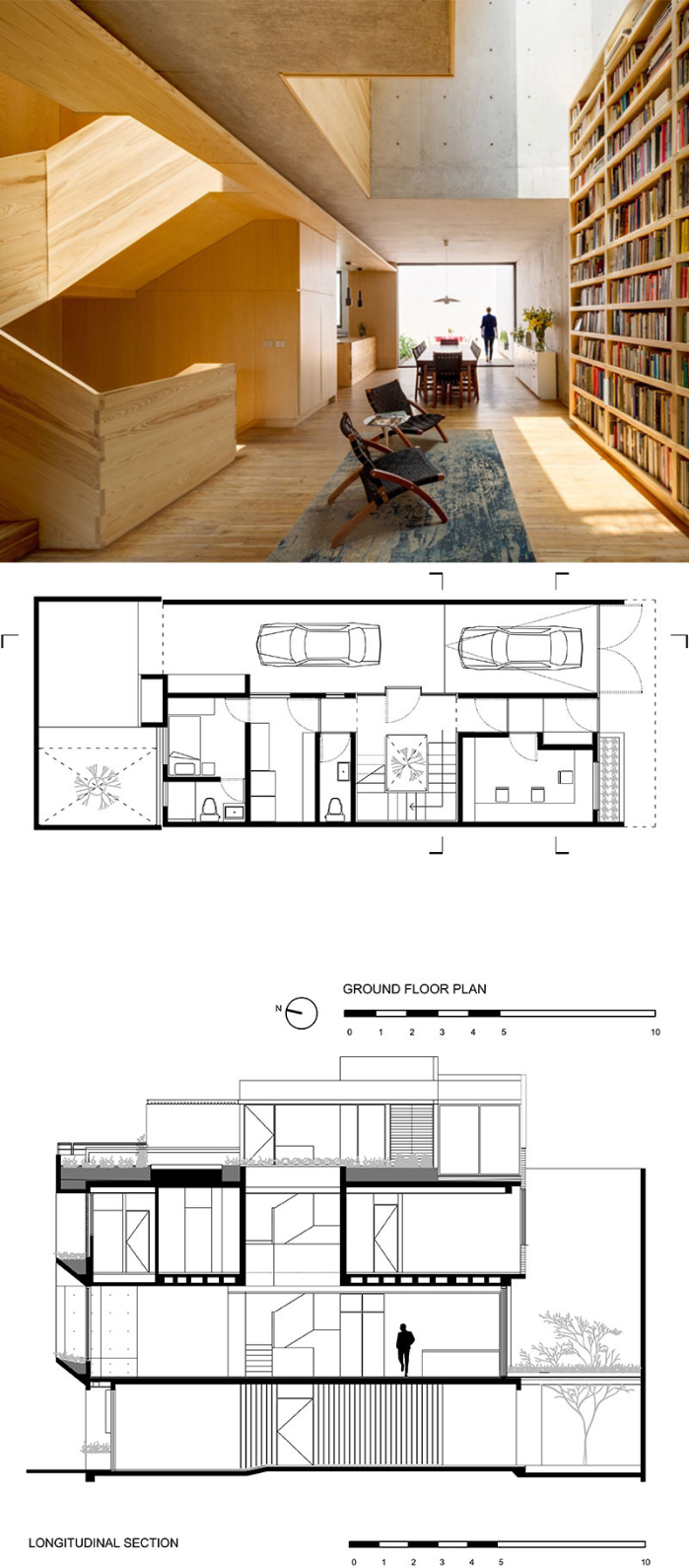 AP House Urbino, Pieve di Cagna, Italy by GGA - Gardini Gibertini Architects
In Italy, perched on a hilltop in Urbino, the AP House is set upon a new paved plinth, abstracted from nature in a deliberate attempt to create a silent artefact – a house that also abstracts the vernacular to get to the essence of tradition and place.
The house is an ordinary pitched roof, stone-built form, with a smaller annexe set at right angles that only link below the ground. This is a house that seeks to capture history to look to the future.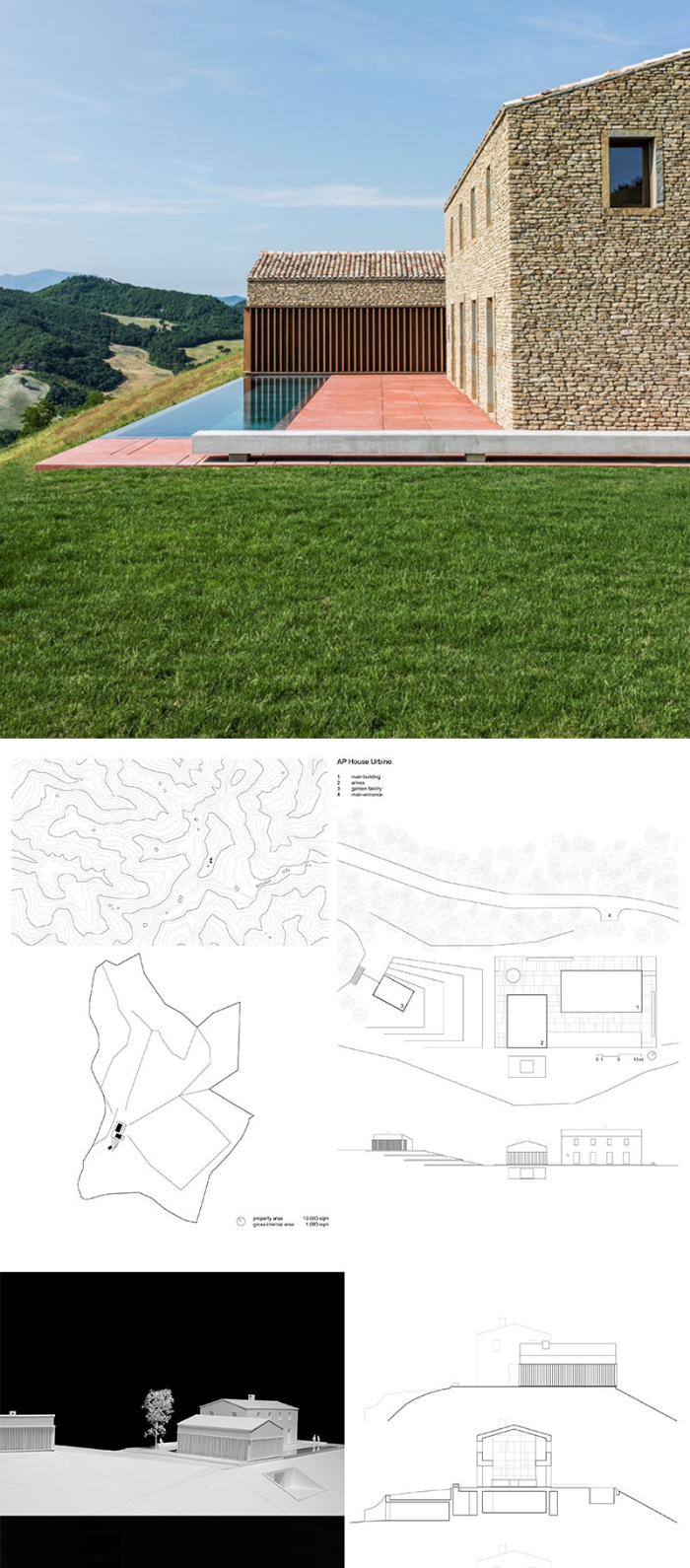 Studio Dwelling at Rajagiriya, Colombo, Sri Lanka by Palinda Kannangara Architects
In Sri Lanka, the Studio Dwelling at Rajagiriya creates a home for its architects that merges living and work within a passively controlled container.
A raw concrete structure with a blank, perforated brick screen frontage, hovering above an open car-port recalls Corbusier's and Kahn's brick Indian buildings, while within, workspace invades each level save the rooftop which combines a living and entertaining space set within an elevated garden.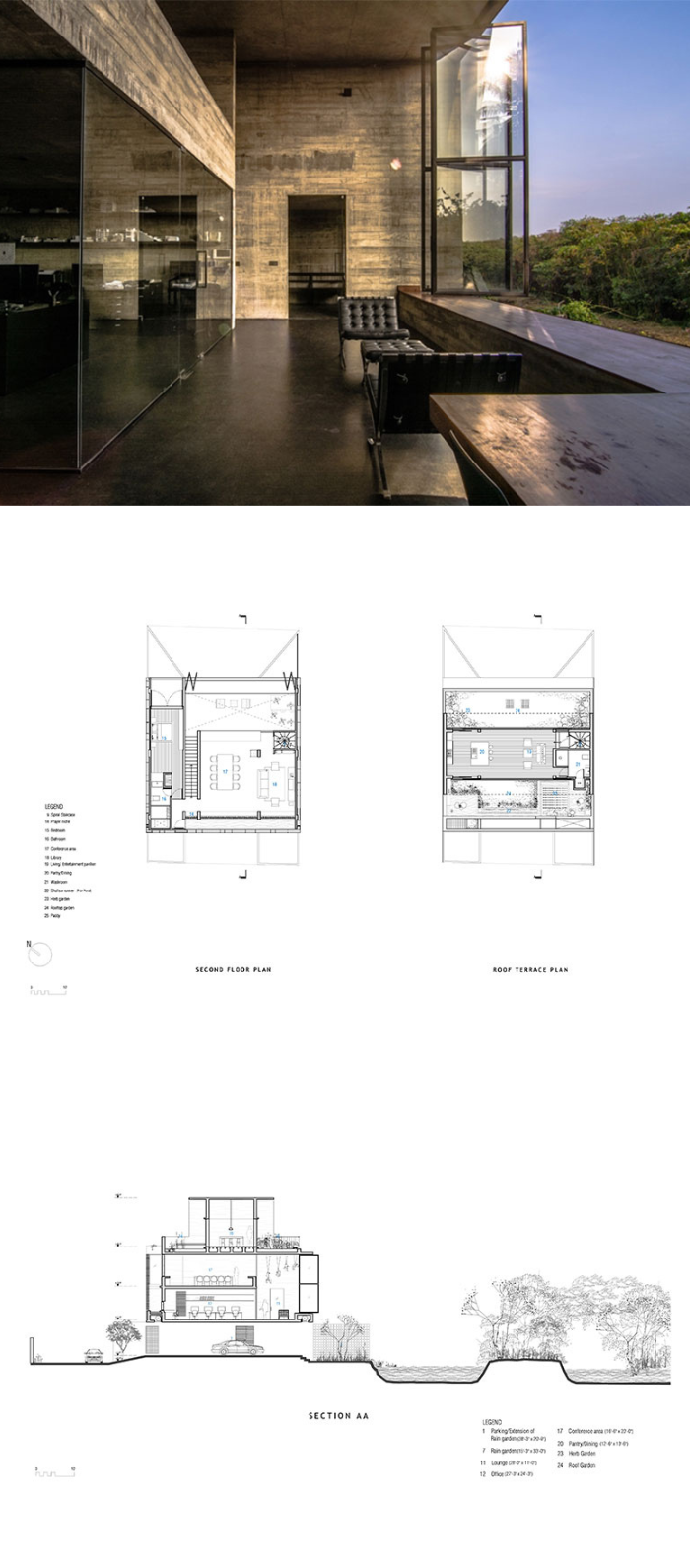 Cabbage Tree House, Bayview, Australia by Peter Stutchbury Architecture
In the southern hemisphere, the Cabbage Tree House near Sydney is a house set between two giant splayed and canted brick walls that follow the cliff face to contain living spaces that have a primal cave-like spaces for the modern world.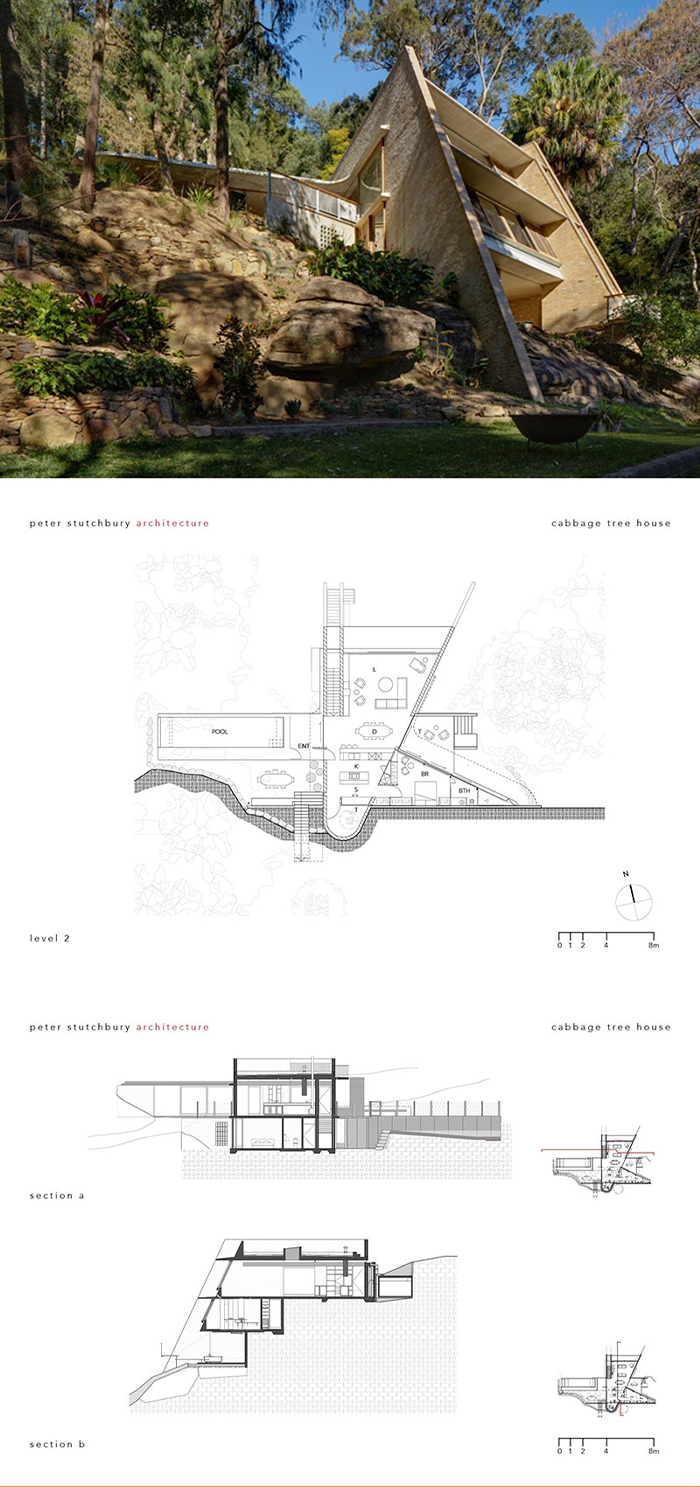 Captain Kelly's Cottage, Tasmania, Australia by John Wardle Architects
In Tasmania, Captain Kelly's Cottage is reinvented for the future by demolition of unsympathetic additions added over the years and the existing house lovingly stripped back to reveal its essence.
This most beautifully restored 19th century cottage is then skillfully enfolded with a new verandah, that not only ties the centuries together, but in doing so, creates an incredibly contemporary new home.
All these projects question the future – the idea of combining living with work at home, living with a memory of place and time, living in perhaps a more stripped-back, raw environment embellished with natural materials… and in doing so echo the same universal concerns the great architects like Corbusier, Mies and Kahn were engaged in last century.
Discover the full RIBA International List 2018 and see which new buildings around the world are near you.