25 January 2018
Towards the end of last year, the RIBA Awards Group spent two days reviewing hundreds of photographs, drawings and videos submitted for the RIBA International Prize 2018.
Of the judges' pick of projects to watch out for as the shortlist and winners are announced later this year, four projects, spanning three different continents, provide spaces for worship; a mosque, a cathedral, and two non-denominational chapels.
The projects each approach the language of sacred architecture in their own distinct way, while sharing commonalities in their response to natural landscape, materiality and climate.
RIBA Awards group member Joanna Bacon describes the four projects as 'ambitious in their aims to develop new spatial arrangements for one of the most ancient typologies in architecture - a space to pray, reflect or meditate.
'Each of the projects uses a contemporary architectural language and embraces beautiful craft while respecting a wider historic understanding. We selected buildings that were meaningful places which delight their users. We sought sublime spaces away from the the bustle of modern life, rooted in the communities they serve, each revealing architecture's potential to lift the soul.'
Sacred Heart Cathedral of Kericho, Kenya by John McAslan + Partners

John McAslan + Partners' Sacred Heart Cathedral unites a 1,500-strong Roman Catholic congregation under a single, dramatically inclining roof. Materials are locally sourced, including Kericho-grown Cypress timber, Kenyan granite, Nairobi Blue stone and soap stone from nearby Kisii.
The material palette and composition were guided by the region's particularly humid climate; slats in the finger-jointed timber roof allow natural daylight to penetrate while passively preventing overheating, and the tapering structure creates drainage channels to prevent excessive accumulation of rainfall.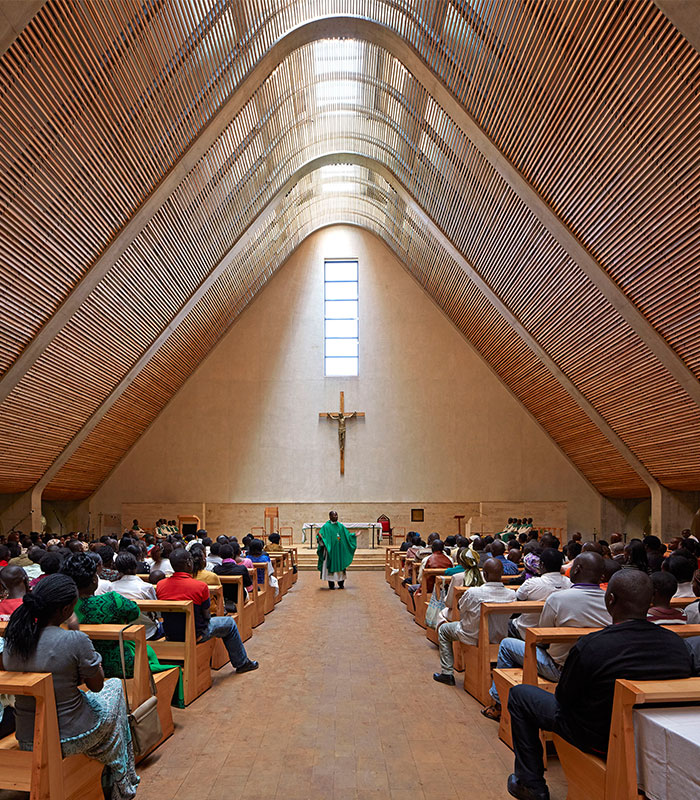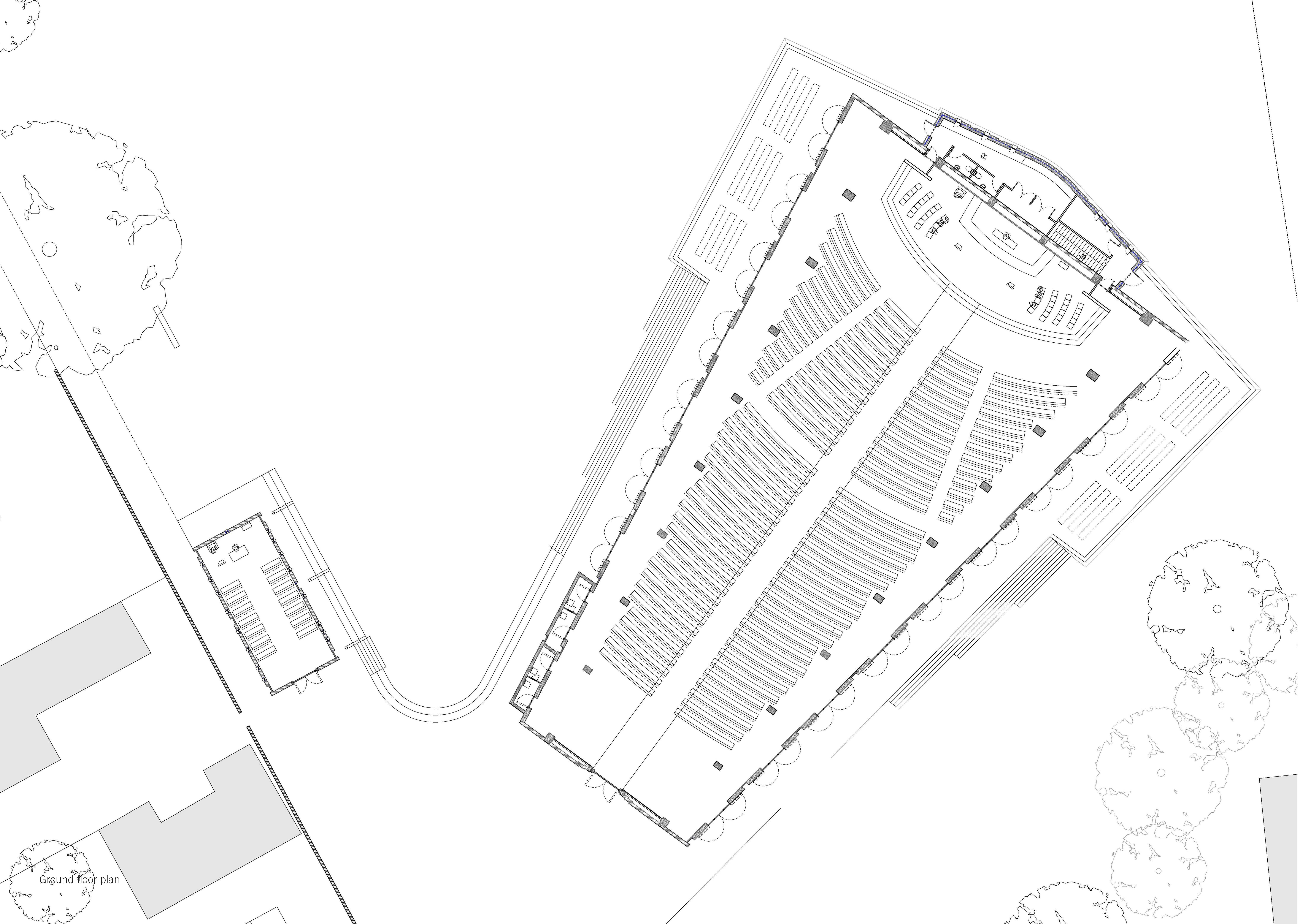 Plan courtesy John McAslan + Partners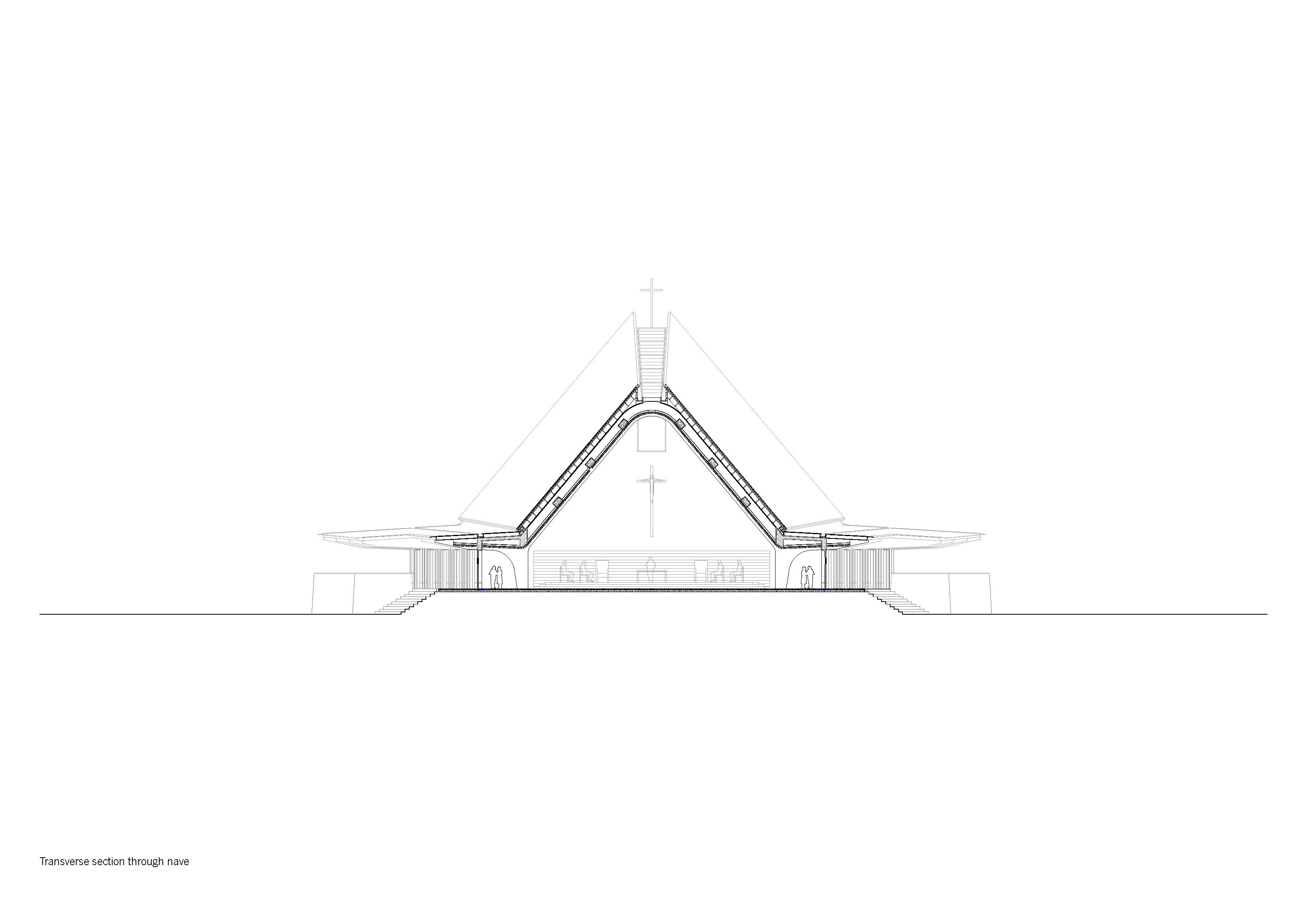 Section courtesy John McAslan + Partners
Sayama Forest Chapel Tokorozawa, Saitama, Japan by Hiroshi Nakamura & NAP
Housed on a small triangular plot of land in the Sayama Lakeside Cemetery, the Sayama Forest Chapel is dramatically smaller in scale, at 110 square metres to Kericho Cathedral's 2,800. But it nods similarly towards its natural surroundings; its slatted timber structure creates a textured pattern of verticals that references the lush wooded context.
As a non-denominational worship space, the design pursues a common understanding of spirituality which identifies the natural landscape as a uniting force for the multi-faith community the chapel serves.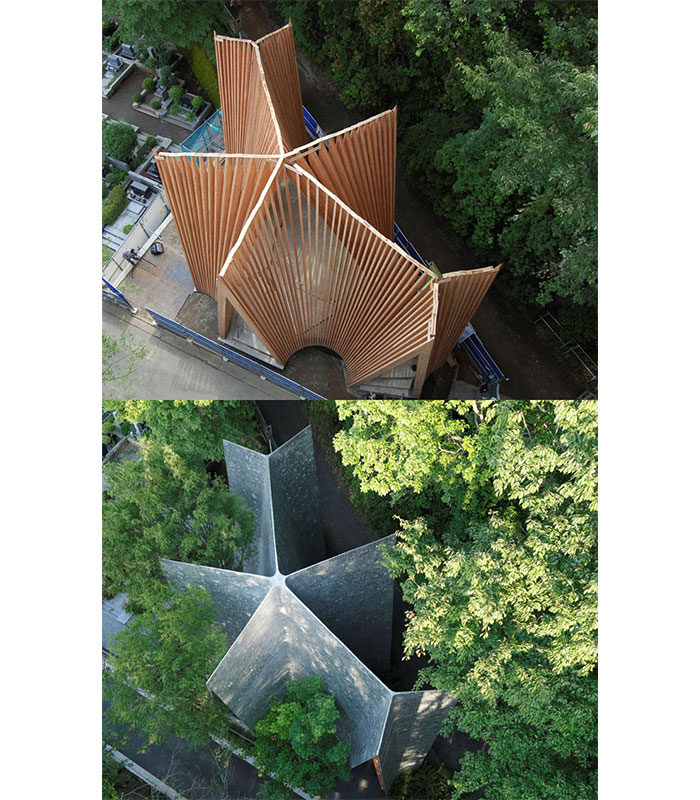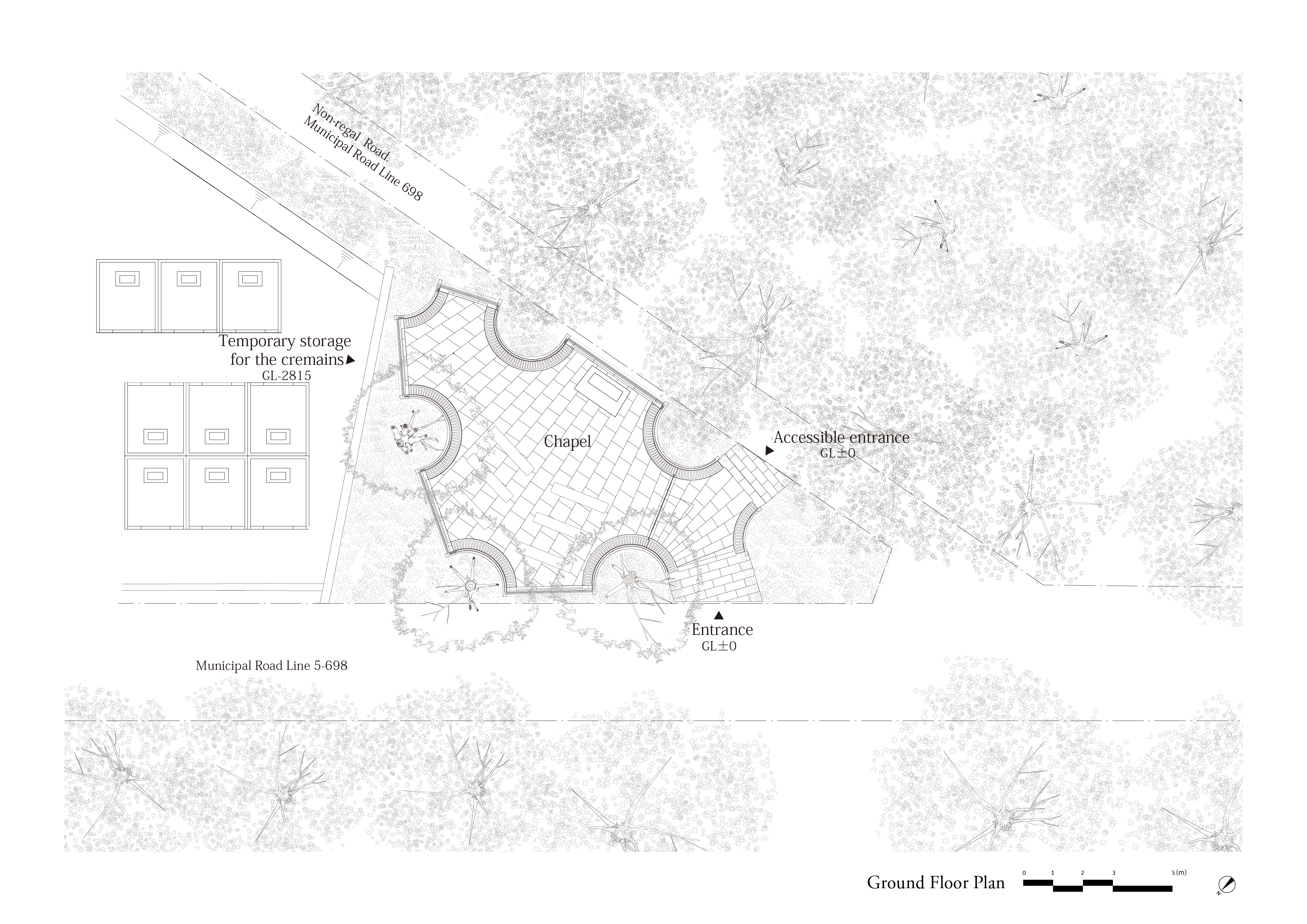 Plan courtesy Hiroshi Nakamura & NAP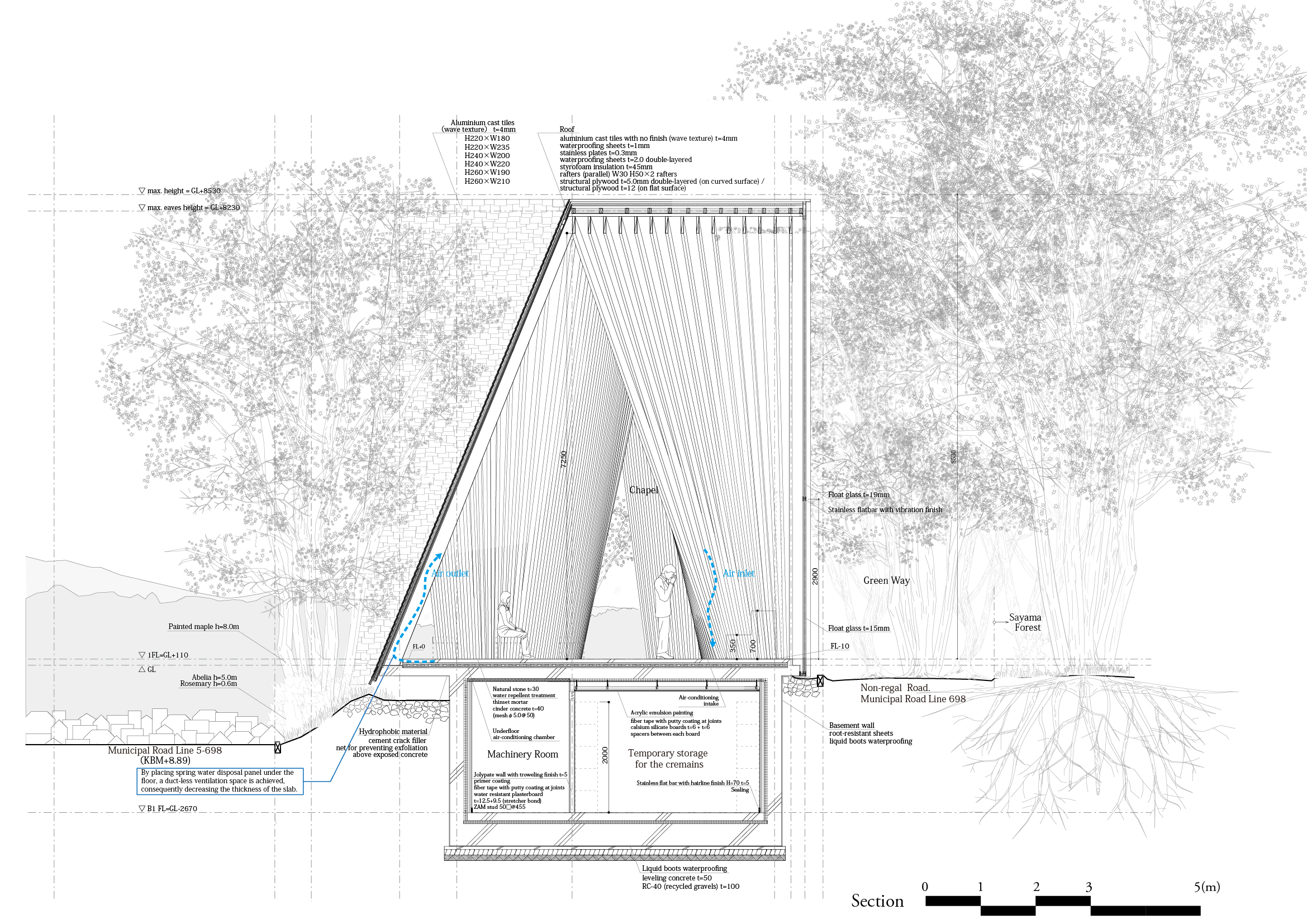 Section courtesy Hiroshi Nakamura & NAP


Suzhou Chapel, China by Neri & Hu Design and Research Office
Suzhou Chapel also takes its cues from the surrounding landscape - both natural and built. Its reclaimed brick walls were selected to provide a textural continuity with the local vernacular architecture, their gradual patina integrating the new building seamlessly with its neighbours. Balancing contextual sensitivity with a contemporary architectural language, the project offers a non-denominational vision of sacred architecture.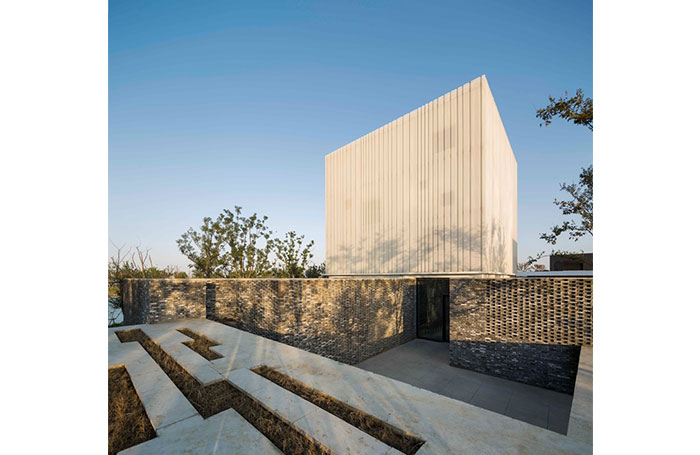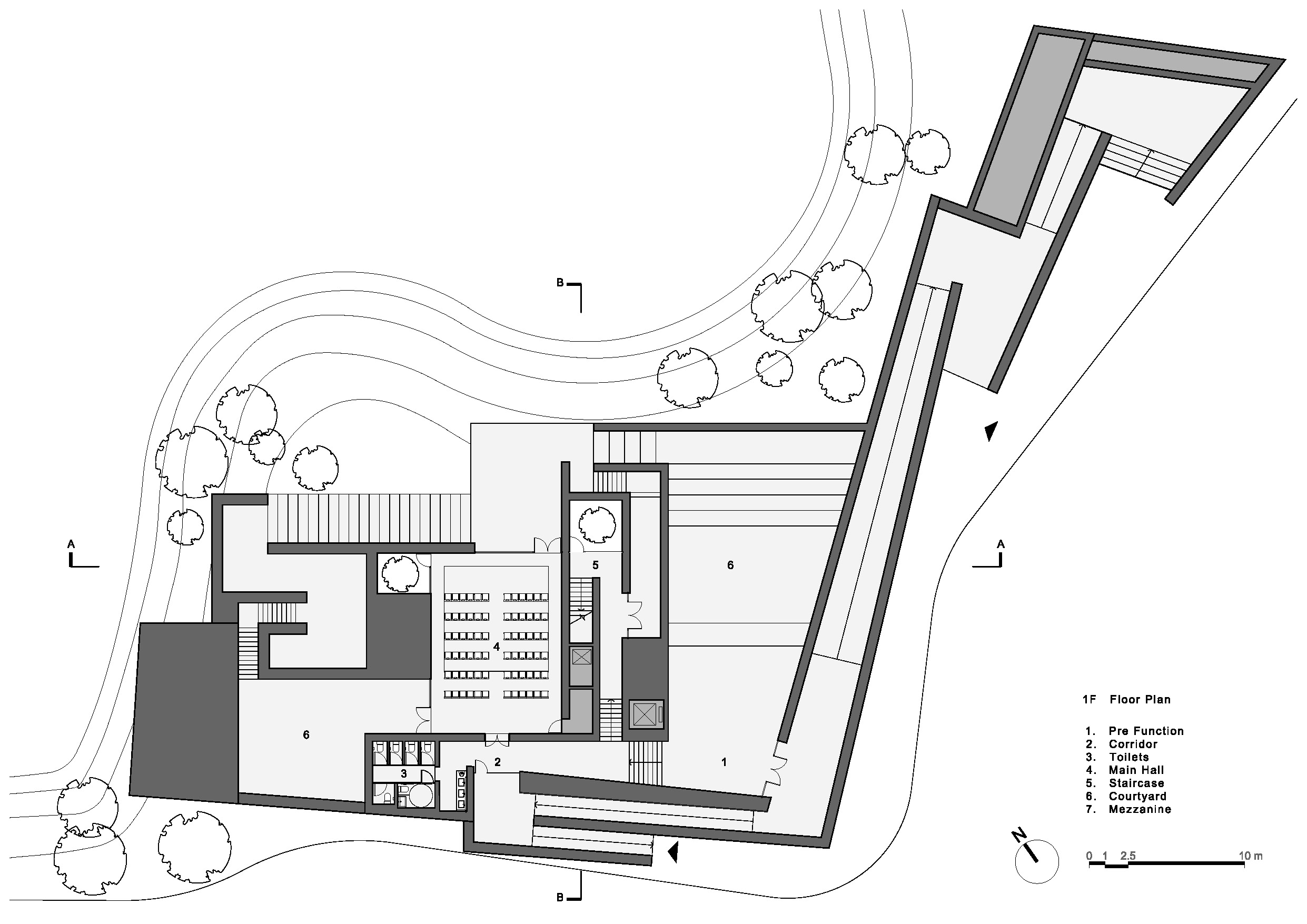 Plan courtesy Neri & Hu Design and Research Office

Section courtesy Neri & Hu Design and Research Office
Sancaklar Mosque, Istanbul, Turkey by EAA - Emre Arolat Architecture
A cascade of stone elements almost conceals Sancaklar Mosque within its sloping site. Deliberately resisting preconceptions of form, the project re-imagines the Mosque in its most fundamental state, placing all the emphasis on physical and emotional pleasure, with the penetrating light envisaged as the sole form of ornamentation.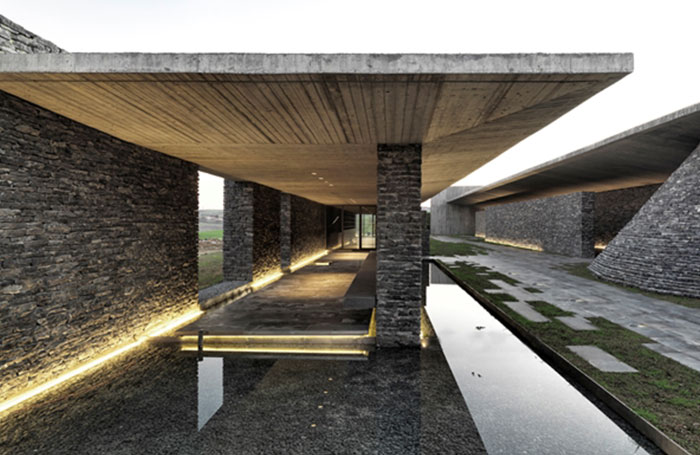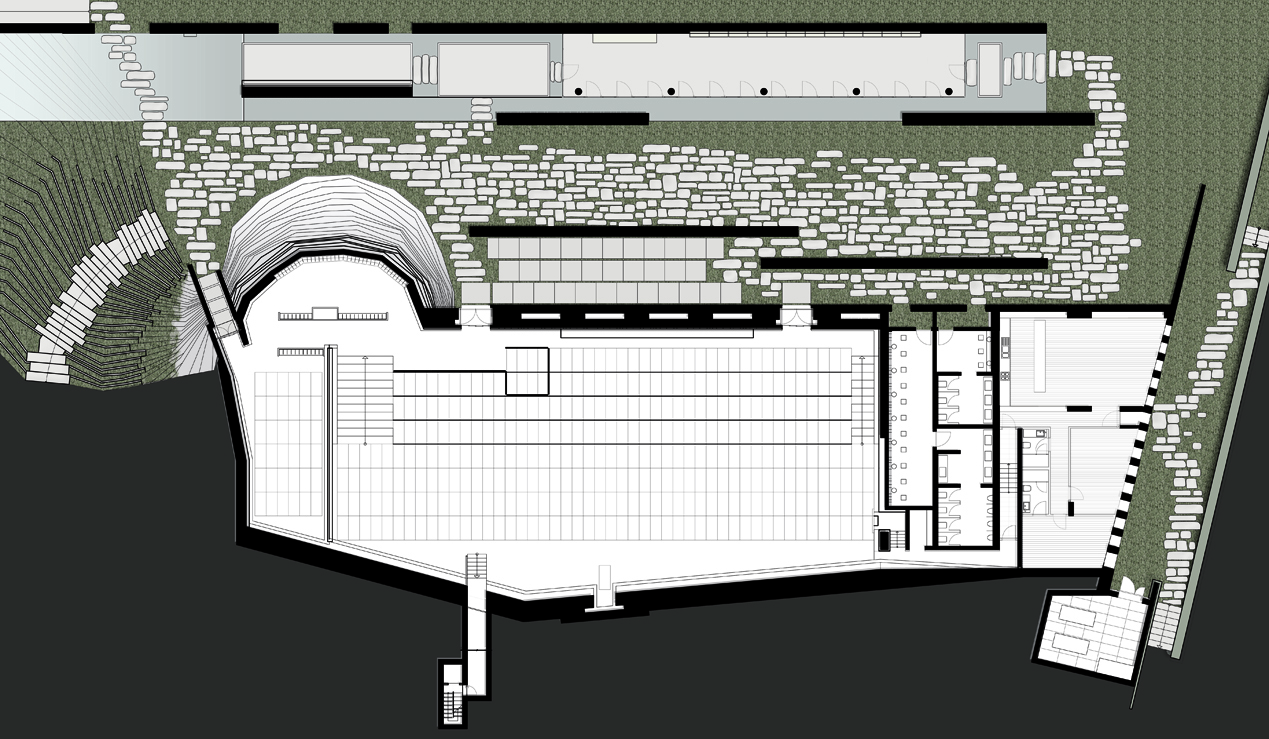 Plan courtesy EAA - Emre Arolat Architecture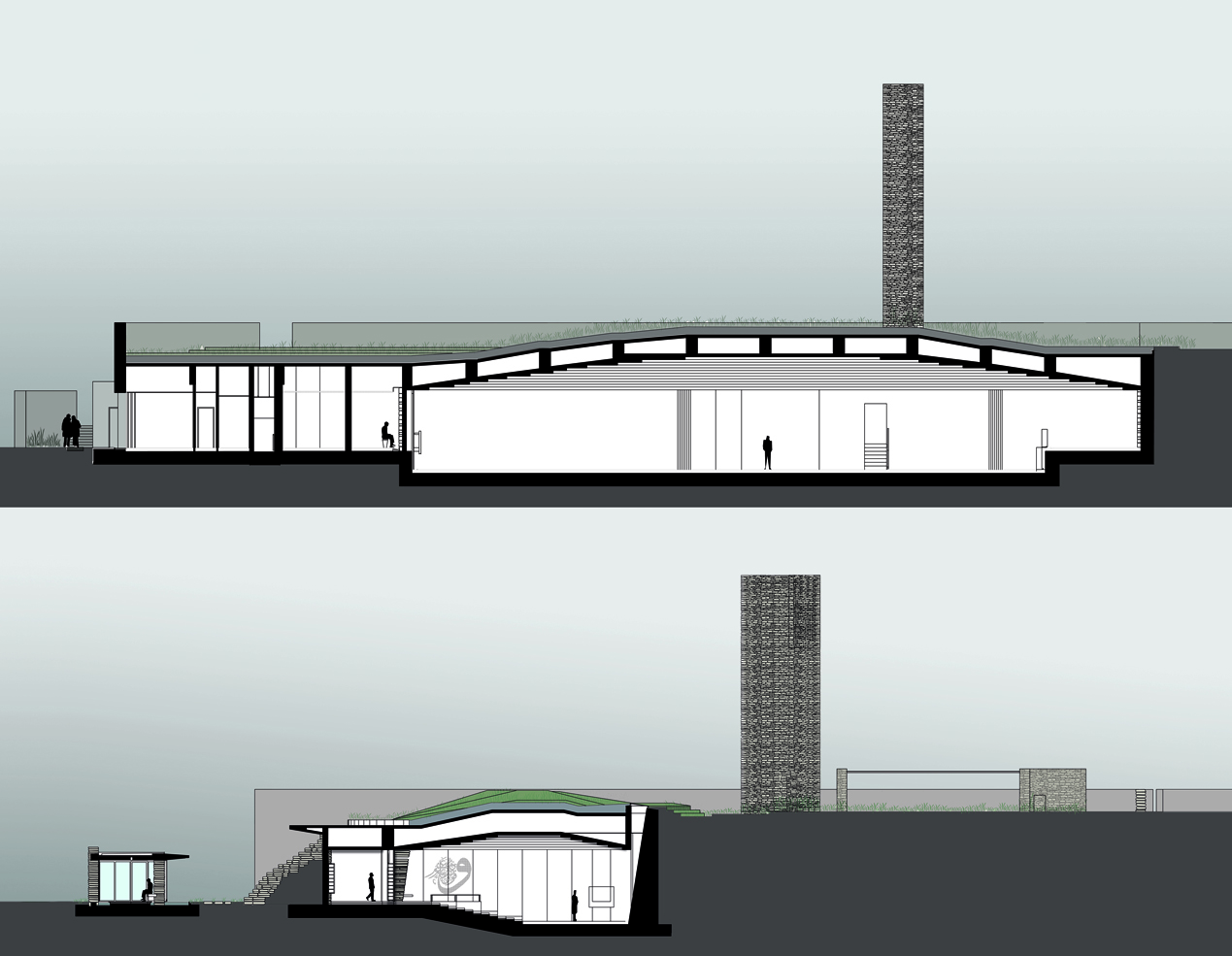 Section courtesy EAA - Emre Arolat Architecture
Discover the full RIBA International List 2018 and see which new buildings around the world are near you.