Celebrating inspirational women in architecture for #EthelDay 2018
05 July 2018
For #EthelDay 2018 we asked you to nominate an inspirational women in architecture to be celebrated today (Thursday 5 July 2018) as part of our international women in architecture day.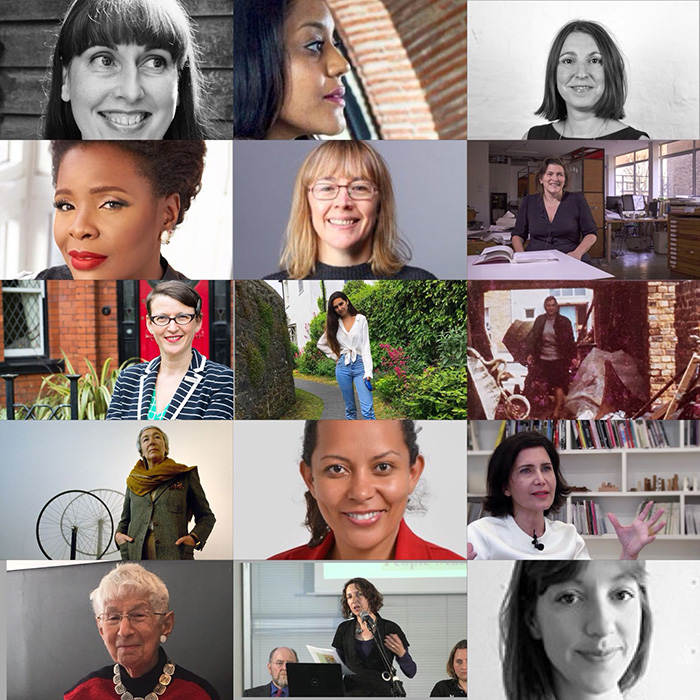 We received more than 130 nominations and we were overwhelmed with your response and brilliant words about some of the women in architecture that inspire you. Here are just a handful of examples of women taking the architecture world by storm, in your words.
Dr Beatrice A De Carli
Nominated by Lucia Caistor-Arendar
Dr Beatrice De Carli is a lecturer at Sheffield University School of Architecture. Carli is an architect specializing in international development and uneven urbanisation and completed her studies at Politecnico di Milano, Italy. She has worked in practice for several years and held a number of teaching positions.
She said of her work, "My current work examines the self-organised tactics enacted by citizens to re/appropriate urban space, and their capacity to produce transformative meanings, spaces and social relations vis-à-vis dominant urban narratives and planned interventions."
Lucia Caistor-Arendar, who nominated De Carli for Ethel Day, says "Beatrice is a passionate designer, activist, academic, mentor and educator who, through her work as a long-standing member of Architecture Sans Frontieres and the University of Sheffield, strives to make cities more than just places for people to live in."
Bertha Roake Architect RIBA
Nominated by Adam Roake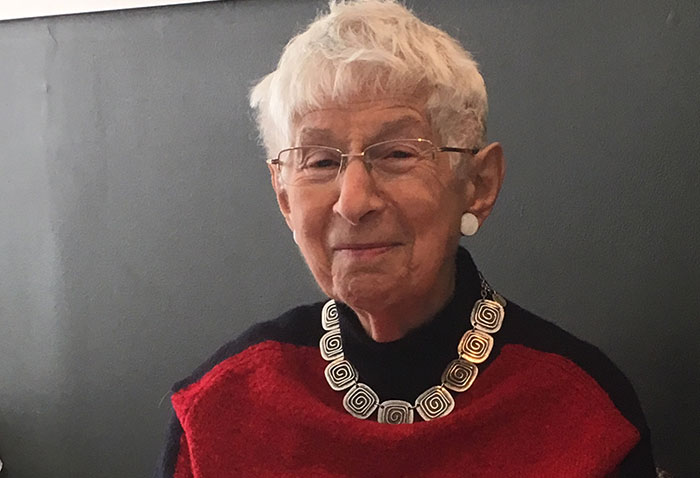 Bertha Roake qualified in 1948 and worked for the London County Council primarily on low-rise, high density housing. She also brought up a family whilst working for the Council.
Adam Roake, who nominated Roake for Ethel Day, says "When I was born, my mum took her drawing board to hospital. So, I had no chance but to follow her into architecture; as did my sister, a couple of cousins and several daughters of friends, all deeply influenced by her. She ended her full-time career running the architecture team at a large housebuilder in the 1980s and, at 93, she still takes an active role in my housing development company."
Carolyn Butterworth
Nominated by Simeon Shtebunaev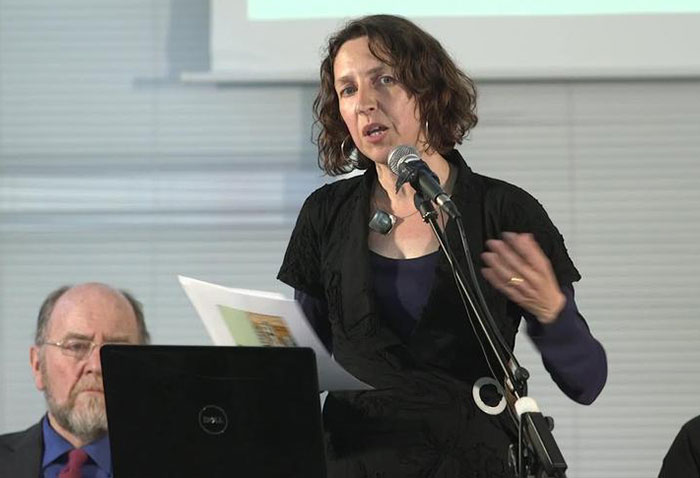 Carolyn Butterworth is a Senior University Teacher at Sheffield University School of Architecture. Butterworth studied architecture at Sheffield School of Architecture and University College London. She has worked in practices in London and Sheffield and taught at Sheffield University since 2001.
She is Director of Live Works, Sheffield School of Architecture public-facing Urban Room that combines live teaching, graduate employment, civic engagement and participatory research. Butterworth describes herself as a "passionate advocate of the value of live projects and of the arts in architectural education".
Simeon Shtebunaev, who nominated Butterworth for Ethel Day, says "Carolyn has inspired hundreds of students, ran live projects and she is engaged with the city and the public. She propagates a way of looking at the built environment that puts emphasis on being present on site, on paying attention to people and on a humanistic approach. Carolyn is incredibly helpful and accommodating, and a truly inspirational tutor and lecturer."
Cate Adams
Nominated by Tamsin Bryant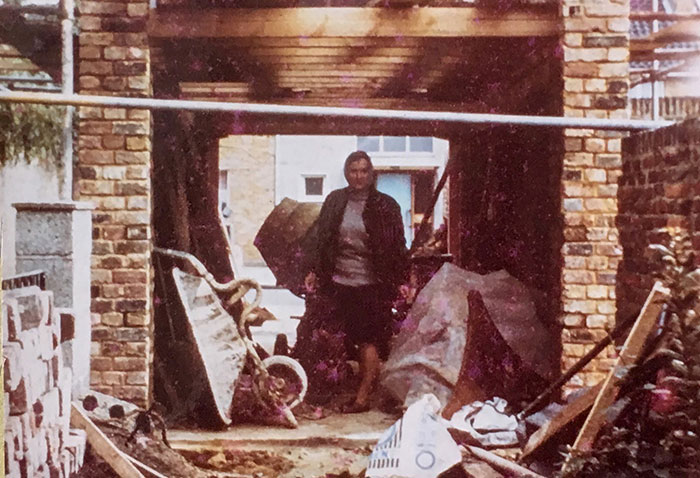 Cate Adams, trained to become an architect during the Second World War with Eric Jerret at The Architectural Association at Mount House. She was a member of the post-war generation of architects who were involved in the huge job of rebuilding Britain and took great pleasure in the technical, social and aesthetic challenge. Cate worked for Erno Goldfinger where she was the only female architect, Max Fry's office and Geoffrey Jellico. But most of her career was spent as a freelancer working predominantly on domestic conversions and extensions.
Her son Rob says, "Cate developed as an architect who specialised in creating wonderful spaces for people to live in, in places that she loved."
Read more about Cate Adam's life.
Emma Miloyo
Nominated by Brenda Nyawara
Emma Miloyo is a Kenyan architect and the first woman to chair the Architectural Association of Kenya Architects' Chapter. Born and raised in Nairobi, she is currently partner at the Nairobi-based architectural firm, Design Source. Miloyo is interested in inspiring young women to see architecture as a viable career option. In order to support young people, she volunteers her time to help girls in poverty attend school through the Ex-Bomarian Education Trust Fund.
Brenda Nyawara, who nominated Miloyo says, "She is the President of the Architectural Association of Kenya, the first woman in this position. She runs a successful architectural firm and also mentors many young women interested in the profession."
Farshid Moussavi OBE
Nominated by John-Paul Nunes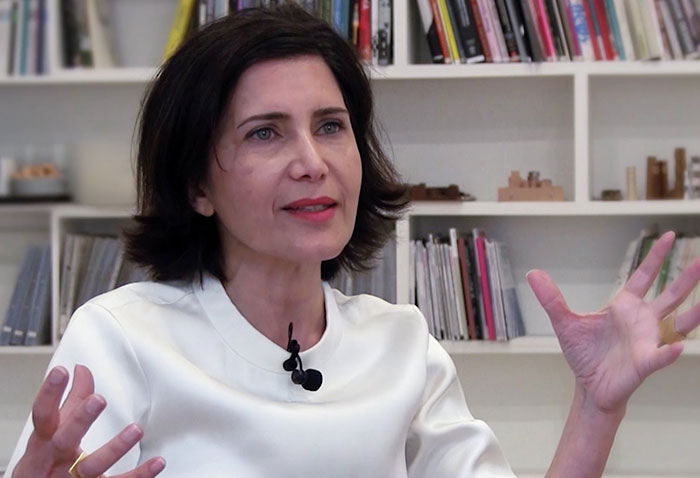 Farshid Moussavi is an architect, principal of Farshid Moussavi Architecture (FMA) and Professor in Practice of Architecture at Harvard University Graduate School of Design. Moussavi also co-founded the London-based Foreign Office Architects (FOA), recognised as one of the world's most creative design firms and has taught in academic institutions worldwide. Her most notable projects include the Museum of Contemporary Art in Cleveland, the Victoria Beckham flagship store in London and the John Lewis department store in Leicester.
John-Paul Nunes, who nominated Moussavi says, "Farshid Moussavi is a tremendous source of inspiration and energy for men and women alike across the architectural world: an accomplished professional who runs her own practice and a bright academic with numerous widely acclaimed publications, and a trustee and board member of several cultural institutions."
Gae Aulenti
Nominated by Valentina Nullo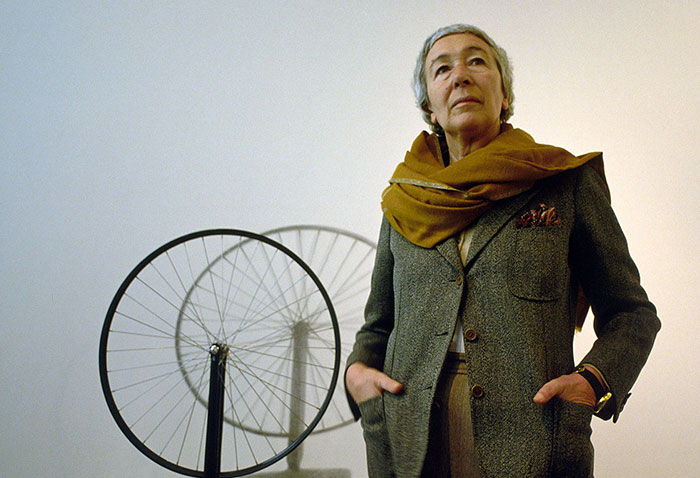 Gae Aulenti, is the Italian architect of the Musée d'Orsay in Paris and a prolific designer of furniture, lighting and theatre sets. Aulenti was one of the few women working in architecture and design in postwar Italy and was chosen in 1981 to convert the Beaux Arts-style Gare d'Orsay railway station in Paris into a new home for impressionist art.
The Guardian wrote in her obituary, "Her defiant disposition was evident from the beginning. Born in the town of Palazzolo dello Stella, near Trieste, Gaetana Aulenti decided to study architecture as a form of rebellion against her parents' desires for her to become "a nice society girl"." Aulenti once said of her work, "I've always worked for myself, and it's been quite an education. Women in architecture must not think of themselves as a minority, because the minute you do, you become paralysed. It is most important to never create the problem."
Valentina Nullo, who nominated Aulenti, says, "she was the strongest woman in a men's world. At the same time she was an architect, a designer and a mother. The classic picture of her with her daughter in site during the construction works at Musee d'Orsay really inspires me!"
Professor Jane Rendell
Nominated by anonymous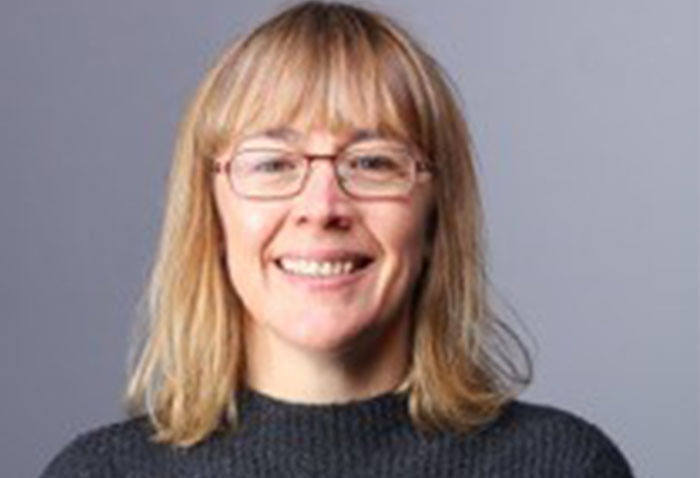 Professor Jane Rendell is an architectural designer and historian, art critic and writer. Her work has explored various interdisciplinary intersections: feminist theory and architectural history, fine art and architectural design, autobiographical writing and criticism. Rendell is on the editorial board for ARQ (Architectural Research Quarterly), has been a chair of the RIBA President's Awards for Research (2005-2007) and in 2006 was a research fellow at CRASSH (Centre for Research in Arts, Social Sciences and Humanities) at the University of Cambridge.
Rendell has been teaching post- and under-graduate students in art and architecture, in both studio and in history/theory/critical studies, for the past 17 years in art colleges and architecture schools.
On the reasons for nominating Professor Rendell, the anonymous nominator says, "Her integrity as an academic, her tenacity as an activist, her consistency in her decision making, her ethical approach to architecture, her commitment to social justice, the rigour of her scholarship."
Lisa Raynes
Nominated by Dani Kerr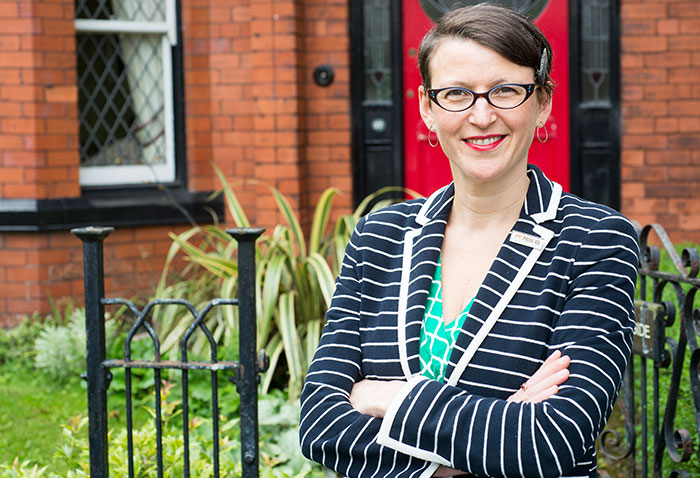 Lisa Raynes studied at Leeds Metropolitan University before completing her Diploma in Architecture at the Bartlett at UCL. She worked for a number of practices before setting up Raynes Architecture in 2010. Since then she has founded Manchester Curious (a non-profit event inspired by London Open House and Heritage days) and has now set up Pride Road, the Architectural Practice Franchise. She works mainly in housing, conservation, commercial and interiors sectors and has been the past Chair of the RIBA North West Solo Practitioners Group and past Trustee of learning disability and mental health charity, Outreach.
Danni Kerr, who nominated Raynes says, "She inspires me because in her career as an architect and entrepreneur she has overcome obstacles as with imagination, determination and business acumen. Lisa is a true ally for inclusivity and diversity in our profession."
Livvie Kumar
Nominated by Juliet Leach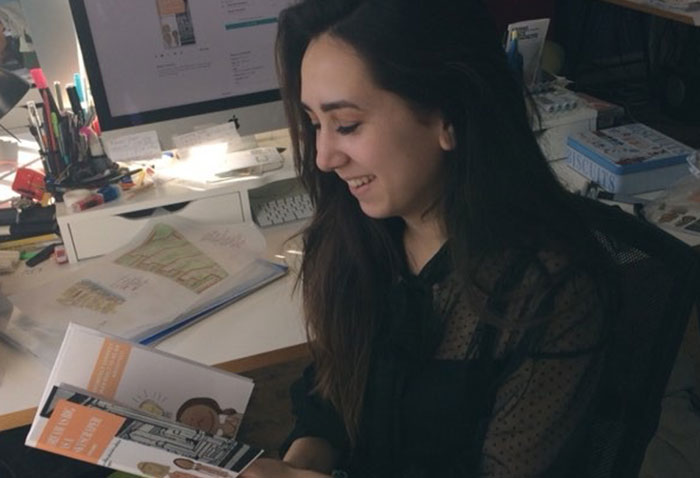 18-year-old Livvie Kumar from Exeter, Devon recently self-published a children's book on architecture. This charming tale of a little girl's exploration of what she could be when she is older, is aimed at inspiring the next generation of architects. Livvie was doing work experience with Living Space Architects when they recommended that she got in touch with John Watkins from RIBA South West.
Kumar said of her book, "The decision to base the book on architecture follows my desire to study architecture. When writing the book, I wrote about my own path in life. Like in the book, my decision to study architecture wasn't one I thought of but rather one that came to me after realising I spend all of my free time visiting, photographing and drawing beautiful buildings. I have written a story about a girl realising she can do whatever she wants without anything holding her back, because even though architecture has always has been a male-dominated job, gender isn't even a factor to her. I don't let my gender play a role in my life and I certainly don't want little girls growing up believing that it does."
Juliet Leach, who nominated Kumar said, "with a love of architecture, at 18 years of age, she has written a beautiful book to inspire the next generation of architects. It is beautifully written and illustrated so I know it will!"
Liza Fior
Nominated by Juliet Bidgood and Julia King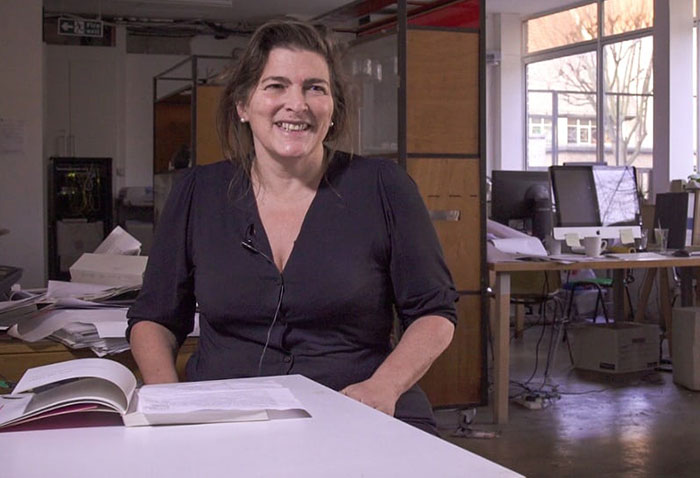 Liza Fior is a founding partner of the London-based muf architecture/art, a practice that negotiates between the built and social fabric, and between public and private space. Muf was awarded the 2008 European Prize for Public Space for the new town square for Barking, and served as the creative directors of the British Pavilion at the Venice Biennale in 2010. Fior recently taught at Yale University's School of Architecture.
Juliet Bidgood, who nominated Fior says, "Liza is a fearless creative innovator who has made space for women to lead design thinking on their own terms. She is an inspiring critic and teacher who has expanded how we can talk about public space."
Olajumoke Olufunmilola Adenowo
Nominated by Kike Sanyaolu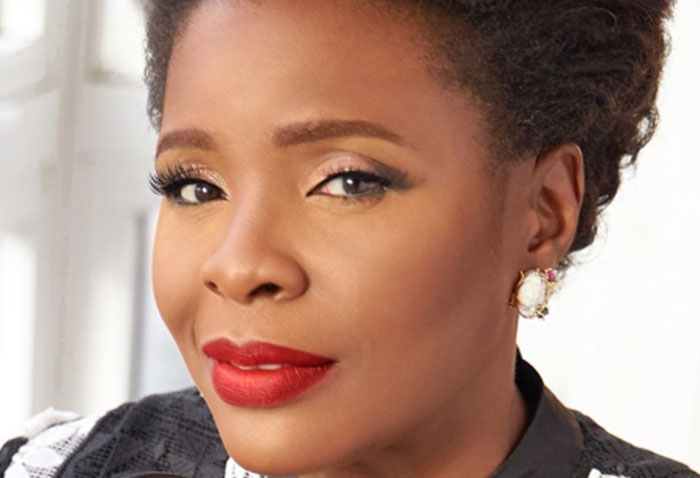 Olajumoke Olufunmilola Adenowo is an award-winning architect, entrepreneur, and philanthropist, as well as a speaker, radio host, and author. She is the founder of the boutique architecture and interior design firm AD Consulting, based in Lagos, Nigeria. Adenowo is a thought leader in her field and has spoken at many conferences on issues around art, architecture, gender and women empowerment.
Olajumoke Adenowo has received several awards for her Architecture and Philanthropy, including The International Alliance for Women World of Difference 100 Award, the Rare Gems 2007 Award, which is awarded by the Women's Optimum Development Foundation (WODEF) and the United Nations Information Centre (UNIFEM), for her work with women empowerment and several other awards.
Kike Sanyaolu, who nominated Adenowo says, "She is passionate, brave, bold, and driven, She is the founder of the boutique architecture and interior design firm AD Consulting, based in Lagos, Nigeria. She inspires and encourages female architects to be entrepreneurs and become leaders in a field where you mostly find men at the top."
Raffaella Rospo
Nominated by Alice Halligan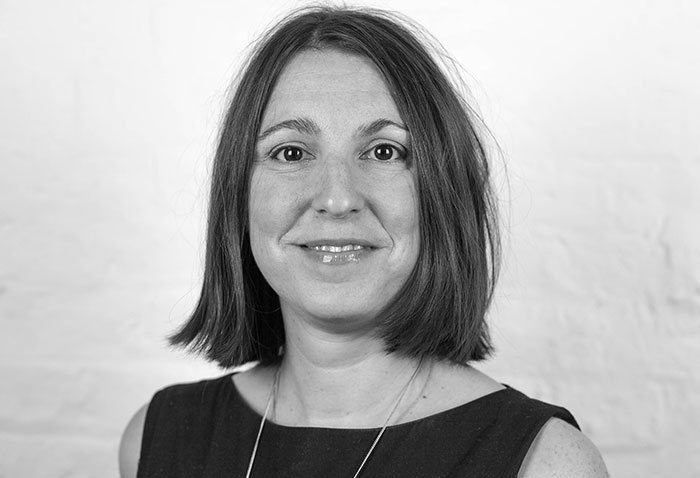 Raffaella Rospo is a Senior Associate at WestonWilliamson+Partners. With 14 years' experience as an architect, Rospo has been shortlisted for Best Architect in the European Women in Construction Awards 2017, and was described as 'the most positive proof of a strong woman succeeding in a traditionally male environment'. She is currently the team leader of Paddington Crossrail Station, overseeing both design and construction detailing. Rospo is also a committed mentor of the RIBA Mentoring Scheme and a co-founder of women@westonwilliamson.
Alice Halligan, who nominated Rospo says, "Raffaella is the architect leading Paddington Crossrail. It is inspirational to me having a female role model leading such a major project. She is very measured in her approach and manages to balance the views of the stakeholders while still ensuring the design is delivered. She is also very considerate of her own team."
Tayseer Kardash
Nominated by Darren Bray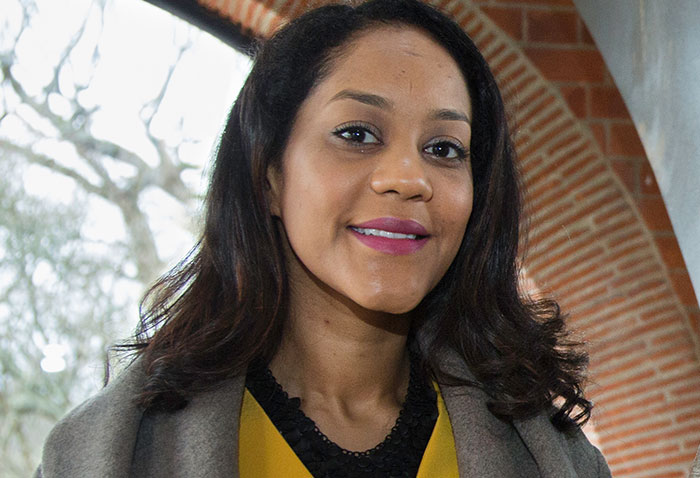 Tayseer Kardash has recently completed a Master of Architecture RIBA Part 2 at the Welsh School of Architecture, Cardiff and has also studied at Portsmouth School of Architecture. Kardash has extensive architectural experience in Sudan where she collaborated on professional projects and began to study the art of design and worked as a freelancer. She is currently an architectural assistant at Hyde + Hyde Architects.
Darren Bray, who nominated Kardash says, "I met Tayseer when I was teaching her in my third-year studio at the university of Portsmouth school of architecture. She is one of the most courageous, brave, fearless women I have ever met, she is my inspiration! Her story is remarkable, she arrived in the UK approximately 8 years ago, a Muslim woman, could not speak English, profoundly deaf, reeling, from her fiancée's death. But she has incredible resilience and passion for life and to become a registered architect in the UK! Tayseer sees every challenge as an opportunity to learn."
Vaila Morrison
Nominated by Lizzie Latham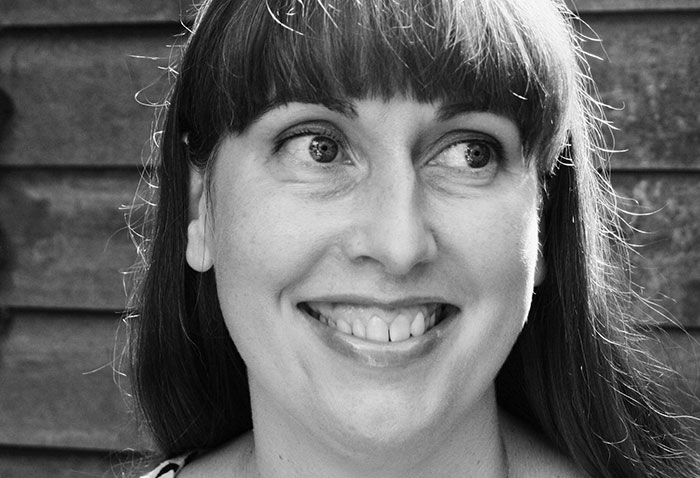 Vaila Morrison is an architect with a passion for inclusive design and sustainability. She describes herself as an architect, blogger, campaigner and parent / carer. She has been working on a project, Inclusive Home, which encourages architects and designers to produce places and spaces which will welcome people of all needs. She said of her work, "For me it's important to take a broad view in design, think about how the building and spaces will be used now and in the future. Becoming a mum to a little girl with learning disabilities and limited mobility has reignited my passion for encouraging more widespread consideration of accessible and inclusive design from home design to big public spaces."
Lizzie Latham, who nominated Morrison says, "Vaila works tirelessly to promote inclusive design for families living with disability. She is the first person I ever heard talk about the fact that inclusive design and aspirational design are not mutually exclusive. She is passionate and genuinely trying to change the way families like mine live."
Help us to celebrate!
Share our video for #EthelDay 2018 – featuring all of our bold, brave and pioneering nominees
Tweet about a woman in architecture who's inspired you
Don't forget to use the hashtag #EthelDay