With a strong interest in art and design from a very young age and coming from a family of builders, joiners and draft-persons it was natural that Katie's curiosity would develop in the direction of architecture and construction. She was never in any doubt that being an architect was what she wanted to do, mainly due to the merging relationship of technical and creativity found within the industry. Having the opportunity to develop both of these skills is what initially drew her to the industry and she found that the challenge of successfully balancing the two occurs in every project she is involved in.

As a designer you're in the privileged position of accompanying clients on a journey to produce buildings and environments which fulfill both their needs and aspirations. Starting with a blank page and creating something beautiful yet functional is the best, most exciting part of my job. It's equally one of the most frustrating as challenges such as budget, site constraints and functionality often cause the largest head-scratching moments. Having said that it is often the buildings and environments which create the greatest challenges that generate the most creative design solutions and become the most rewarding.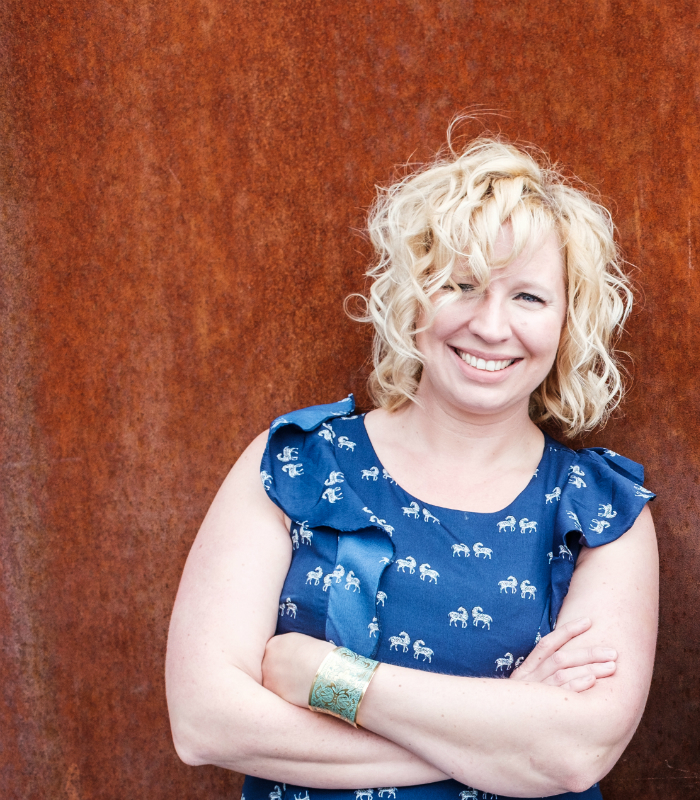 One of my favourite projects is also one of the earliest schemes I was involved in as an architectural graduate. As part of the design team for Sports Central; an exciting opportunity to create a £30m sports and research facility within the heart of Northumbria Universities city campus. I was given the opportunity to be involved from concept through to completion. Balancing the difficult constraints that the proposal required included; accommodating a large footprint within a tight city centre site, catering to the stringent requirements of a wide range of professional sport uses and creating interest within the façade which was predominantly solid. Completed in 2011 I still pass the building regularly and its playful façade always makes me smile.
I am a big fan of Lebbeus Woods and find the strength of concept he can portray in a singular drawing is both inspiring and thought provoking. Inspiration from peers is an important part of architectural growth, which I have the privilege of experiencing on a day to day basis; working alongside a fantastic team of professionals whose expertise, knowledge and creativity inspires me every day. With three office bases around the country P+HS has a wide-ranging knowledge base which allows me the opportunity to turn to many of my colleagues in order to develop exciting designs and pragmatic trouble shooting solutions.
Since graduating back in 2007 I have witnessed two extremes within the market; the boom period of the mid 2000's which opened up a vast range of opportunities with many exciting projects readily available. Then the recession which hit not long after. The recession was a difficult time for all parts of the construction industry, as well as the business world as a whole. We are now in a period of upturn; though the recession has undoubtedly left its mark and the construction business has had to get creative in its approach to developments.
I joined P+HS last spring as part of their emerging Newcastle team and have seen the office go from strength to strength. As part of this growth I have also had the opportunity to develop my role, being promoted to Associate within the business as an ever-strengthening resource. A key element of this role is having the opportunity to mentor younger members of the team towards their career goals which is an area I am increasingly passionate about and was lucky enough to win a Women in Construction Award for Mentoring in 2017. I feel that advising young professionals in the industry helps to strengthen the professional body as a whole and create a robust environment within which people enjoy working.
Diversity, equality and inclusion are incredibly important within the sphere of architecture as it influences people's day to day lives. Be it the place we live, building we work in or the public realm we socialise within. All of these spaces are directly influenced by the architecture surrounding them. As such it is important that architects come from a wide variety of cultural backgrounds; to ensure all voices are represented within the environments we all inhabit.
It is also important to celebrate diversity within the industry and identify areas where more needs to be done to attract people from across the sphere. There is a continuing need to encourage more young people into the industry as a whole; as with a larger demographic the industry and opportunities available will become more balanced. Mentoring, education and promotion play a key role in highlighting the many talented individuals we have in the industry and ensuring that this message is heard.
Katie Shepherd, P+HS Architects