Faces of Architecture: Nicky Watson
16 May 2018
Nicky is an Architect Director for JDDK. She grew up in Kent, and her Dad was her inspiration to became an architect although the stresses she saw him go through lead her to choose a different path at first. She originally chose to study Biochemistry but early on she realised she had made a terrible mistake in not choosing art and she scurried around developing an art portfolio on her own, attending holiday art courses and proceeded to apply for architecture.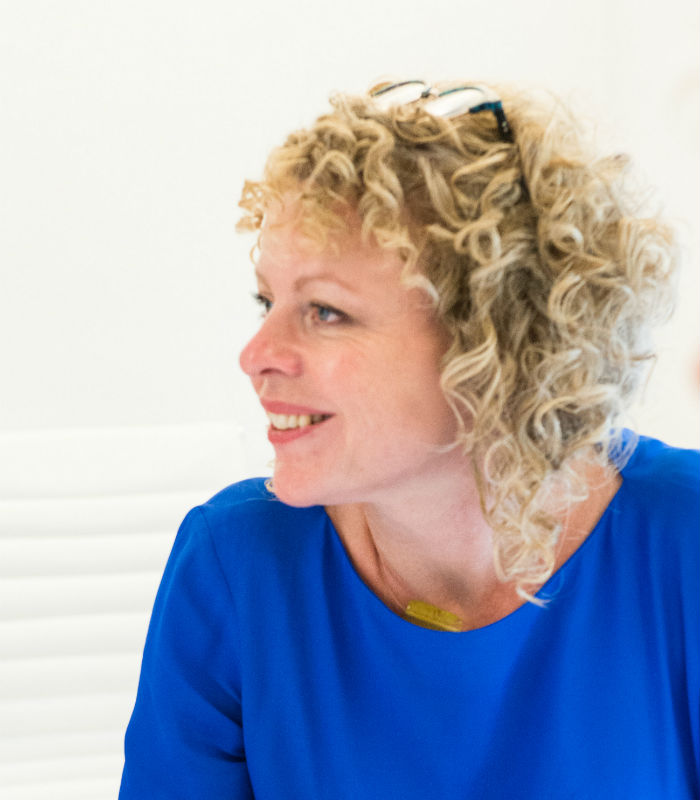 "My Dad was an architect which he enjoyed but when I was considering what my future might hold, he was having a very stressful time at work and on more than one occasion came home saying "Never be an architect Nicky!". Saying that, his career did influence me. He worked in Africa a lot when I was a child, mostly on large teaching hospital projects, for which he was awarded an MBE, so I knew what he did was important to society, and this appealed to me.
"I do recall we did a lot of looking up at things together. One particular memory I have is of sitting in the foyer area of the National Theatre in London looking up at the concrete ceiling, him explaining how the ceiling worked structurally, how it had been made and how the fantastic timber relief ended up on the concrete – I was fascinated and in awe of both the design and his knowledge.
"Having worked as an architect for almost 25 years, I find it impossible to choose a favourite project. The work I enjoy the most is when I can see the positive impact design can have on a building user. I have worked on three projects for the charity The Sick Children's Trust, where the design of their 'Home from Homes' can help to reduce stress for families of very sick children. Good design won't take it away completely, but if you can design in a sunny view or a quiet place to sit then it will make a difference, even in a small way, which is very fulfilling.
"I love the fact that pretty much every day in my job is different – be that design work in housing, health, heritage or other sectors, developing my skills and knowledge, working with local communities, solving technical problems, business management, PR and marketing, RIBA Council work, or mentoring.
"I believe part of the architect's role is to respond to society in terms of it's physical, social, economic and cultural context. Therefore, the profession, in order to respond in the best manner it can, should have a diversity that reflects society. At the moment, the profession's diversity is better than it has been in the past, but there is a way to go.

"The RIBA North East #facesofarchitecture initiative is brilliant for not only celebrating the diversity we already have, but for acting as a window into the profession which isn't always available to the wider community, so that potential future architects can see that it is a profession for all and what positive influence they could bring to it.
"Of course, diversity, equality and inclusion goes way beyond matters of gender, however my personal interest is in encouraging girls to consider architecture as a profession as much as boys do, and then retaining women in the profession.
"The entry statistics into university courses show a really good gender mix, but when you look at the number of women qualifying and staying in the profession, the statistics are really not as high. This has to change.
"I was fortunate to join a practice, aged 25, which was being led by a woman. I didn't think twice about it, it seemed perfectly natural - but now I look back and realise what an important role model and mentor Jane Darbyshire was for me, and my female colleagues', progression in the profession."
Nicky's contribution is part of our Faces of Architecture campaign, celebrating the diversity of architects in the North East. If you'd like to get involved, contact Amy Tomlinson.