24 September 2020
Remote working has, for many, increasingly blurred the line between office and home. At the same time, the coronavirus pandemic is giving a bumpy, stop-start rhythm to projects. Finding ways to speed up delivery and automate aspects of it has never been more useful.
At this year's Guerrilla Tactics 2020: Reinventing Practice, a panel of architects will discuss the software based project management systems which save them time and make them money. Jake Edgley, Director of London based practice Edgley Design and Claire Fear, founder and Creative Director at Thread will be on the panel. They have identified five main benefits of project management software:
Increased profitability


Non fee earning work is identified as any work carried out due to changes to a project is monitored and can be billed for.

Staff can monitor their own progress against work stages
They can see their contribution to a project in a transparent working environment.
Invoices are generated automatically
Timesheet entries are collated across the project team seamlessly, informing invoices.
Better fee proposals
The cost data of past projects is stored and is easily viewable to enable accurate fee proposals for comparable projects.
Project health checks
Progress can be seen and measured at a glance, and a warning issued whenever budgets or timescales slip.
There are many ways practices can access these project management game changers. Jake Edgley uses a mix of different types of software, but finds Synergy invaluable for its provision of a full project breakdown.
It can be customised to show phases, work stages, individual tasks and budgets. As it is cloud based, it is easily used at client meetings and site visits. Staff can view their assigned tasks on their dashboard and start their timers when appropriate, with details of the task added by default to the timesheet entry (thus making billable hours easy to see). Timesheets and expenses then integrate seamlessly with stages, tasks and invoices.
"Staff can self monitor and see how they doing against any task or work stage," Edgley points out. "I can see any difficulties emerging. It just brings order to my life."
Managers can track costs and revenue in real time, compare fees and budgets against invoiced values, track progress for each stage and view overall project profitability.
"You can prepare resource based fees easily," Edgley enthuses. "You can also quickly demonstrate to a client everything that has been charged for, down to 15 minutes: showing where work has had to be done as a result of changes. No more working for free."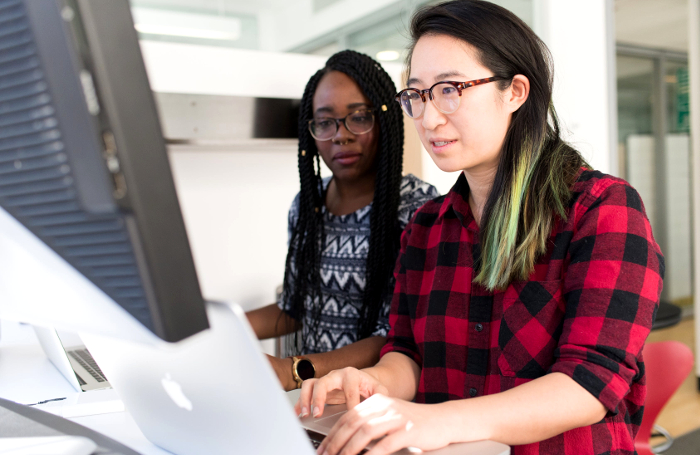 Claire Fear has used a suite of integrated project management tools, called Sidekick, since her practice's inception. This, like Synergy, presents everyone with a simple dashboard interface: a window onto every aspect of the business. Staff can enter timesheets, review their work, track time and expenses on jobs, see fees to be invoiced and invoices outstanding. The system shows you how well you are doing against your budget and quote and will produce a full set of accounting reports.
"It is completely transparent. Everyone can see exactly how they are contributing to fee income, which I think reinforces collaborative effort," explains Fear.
"Time sheets are linked to programming. This can put a little pressure on people to stick to budgets, but we can also see when we are on track or hitting targets early."
Edgley does not believe in trying to get a single system to do absolutely everything. He uses QuickBooks Online for accounting and Drawboard Projects for cloud-based document management. Drawboard allows subscribing team members to mark up, discuss and track changes across drawings and documents.
Drawboard also has a free reader, so that a non subscribing client, contractor or any tradesperson onsite can call down the floor plan where they are standing, and add a comment there and then on their mobile.
"Cloud based apps are great for small practices," he states. "Once set up, they run themselves and if they are used on a project, I can add any subscription charges to our fees. There is a knowledge gap holding architects back from using them, but once you discover how efficient are, they are a no brainer."
London based Granit is a 22 strong practice that has been using its Owl system for five years, having built it up over time with an IT consultant. It integrates timesheets with project programming, but also manages contacts, logs enquiries, and has a traffic light warning system when anything is not on time and budget.
Architectural Director Robert Wilson points out that it is very RIBA aligned: it will log staff CPD records, input to RIBA benchmarks and, of course, is built around RIBA work stages that can then be customised to an individual practice's way of working. Wilson found that the system's time management and project delivery strengths came into their own while managing resources during the coronavirus pandemic.
But is it capable of importing large amounts of unwieldy Excel spreadsheet data, collected over years, tidying it up and providing a fresh start?
"Yes it can," he assures. "It is user friendly and ready to go as it is, but it can be customised further should you wish."
Jake Edgley and Claire Fear will be discussing their use of smart project management software at Guerrilla Tactics 2020: Reinventing Practice, which will be taking place online from 9 to 13 November 2020. Tickets are now available.
Learn further insights from other Guerrilla Tactics speakers by reading Forward to the stone age and Make a project happen with a visionary idea.
Thanks to Jake Edgley, Director, Edgley Design; Claire Fear, Creative Director, Thread; Robert Wilson, Architectural Director, Granit.
Text by Neal Morris. This is a Professional Feature edited by the RIBA Practice team. Send us your feedback and ideas.
RIBA Core Curriculum: Business, clients and services.
As part of the flexible RIBA CPD programme, Professional Features count as microlearning. See further information on the updated RIBA CPD Core Curriculum and on fulfilling your CPD requirements as an RIBA Chartered Member.
Posted on 24 September 2020.