Winner of 2017 RIBA Norman Foster Travelling Scholarship announced
22 May 2017
The 2017 RIBA Norman Foster Travelling Scholarship has been awarded to Chloe Loader from the University of Lincoln for her proposal 'Emerging Cities: Sustainable Master-Planning in the Global South'.

The annual £7,000 student scholarship enables its recipient to travel and research the future survival of our cities and communities.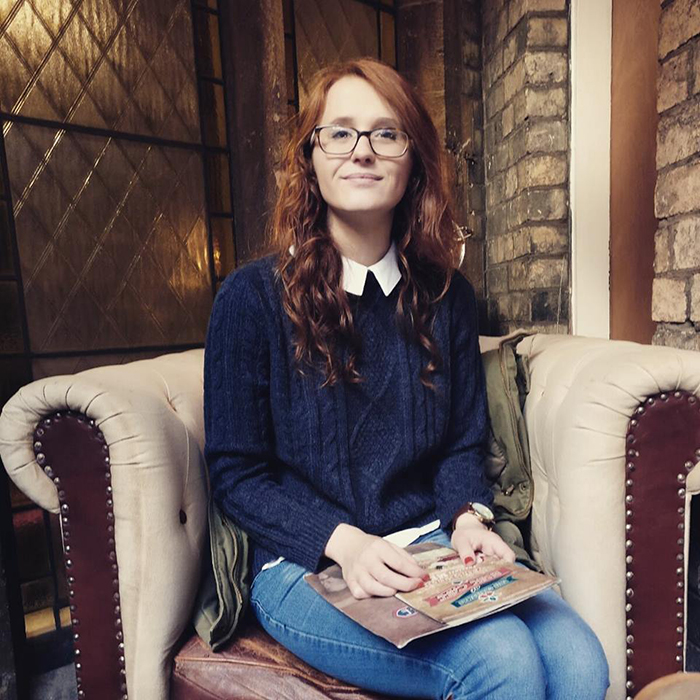 Chloe's travels will start in Curitiba, Brazil, where she will study how the city has developed as a successful urban model, despite large influxes of rural migrants. She will then travel to Mumbai and Jakarta, two cities she will use as case studies, to compare and contrast with Curitiba. After establishing how the three cities have dealt with the pressures of rapid urbanisation, Chloe will identify ways in which other cities of similar economics and demographics could evolve. She will conclude by investigating potential design methods for urban development that engage individuals and communities.
This year's scholarship jury comprised:
Lord Foster (chair), Founder and Executive Chairman, Foster + Partners
Spencer de Grey, Head of Design, Foster + Partners
Jane Duncan, RIBA President
Eva Jiricna, Director, Eva Jiricna Architects
Simone de Gale, Founder, Simone de Gale Architects
Piers Heath, Senior Partner, Foster + Partners
Narinder Sagoo, Art Director, Partner, Foster + Partners
The jury also commended the entry 'Fluid Spaces – (re)embracing the frontier culture of port cities' by Alexander Craig-Thompson from the University of Sheffield, a proposal to examine the changing nature of global port cities in the light of technical advances in production, changing working patterns and global identity.
Lord Foster, Founder and Executive Chairman, Foster + Partners said:
"Once again, the entries for the award demonstrated an exceptional range of scholarship and research. The jury thoroughly enjoyed deliberating over each one of them, and Chloe Loader's proposal to study the development of Curitiba stood out for its simplicity and immediacy. I believe the lessons she will learn will have a direct relevance to other cities in the global south, addressing the pressing need for sustainable development worldwide. I look forward to seeing her project develop in the coming months."
RIBA President Jane Duncan said:
"Many congratulations to Chloe Loader for her fascinating proposal. I'm delighted that the RIBA Norman Foster Travelling Scholarship continues to encourage innovative student research into sustainable cities and communities. I wish Chloe well on her travels and look forward to reading her research on Curitiba, Mumbai and Jakarta."
ENDS
Notes to editors:
For further press information contact Callum Reilly, RIBA Press Office 020 7307 3757 callum.reilly@riba.org
The Royal Institute of British Architects (RIBA) is a global professional membership body that serves its members and society in order to deliver better buildings and places, stronger communities and a sustainable environment. www.architecture.com

Follow @RIBA on Twitter for regular updates www.twitter.com/RIBA
Established in 2007, the £7,000 RIBA Norman Foster Travelling Scholarship is awarded to one student to fund international research on a topic and in a location of their choice.
For information about the RIBA Norman Foster Travelling Scholarship, contact John-Paul Nunes in the RIBA Education Department on 020 7307 3604, or visit the Norman Foster Scholarship page on the RIBA website:
https://www.architecture.com/education-cpd-and-careers/studying-architecture/advice-on-funding-your-architectural-studies/funding-opportunities-for-students-of-architecture/riba-norman-foster-travelling-scholarship