01 October 2020
Recent media reports and testimonies from estate agents have made much of a surge in demand for homes in rural areas in the latter half of 2020. Unsurprisingly, this "flight" from the city to the countryside is seen as a direct result of the coronavirus pandemic and the increased time the UK population has spent confined in their homes.
"As lockdown carried on, people started growing reflective about their surroundings," reveals Sarah Broadstock, an architect from Studio Bark. "We saw projects pick back up again and have had a positive response to new client services we are offering in site searching and site appraisals. People are valuing their environments more, whether in the city or the countryside."
Studio Bark has a strong portfolio of rural-based work. Its expertise in leveraging Paragraph 79 has proven attractive to clients, and the practice has worked hard to promote itself as a go-to practice for this. Paragraph 79 is a way to gain planning approval for an exceptional one-off house on a site where refusal would normally be expected: its name derives from its place in the National Planning Policy Framework.
"Much of our rural work does come from clients who are googling Paragraph 79: we do come up top for architects there," explains Sarah Broadstock. "We published a big open-source database and Paragraph 79 map, showing the location of each application, with other key statistics. These resources perform well in terms of search engine optimization (SEO)."
The site appraisal services they offer are also proving a successful means of outreach to potential clients. The practice will generally charge a day's fee for an appraisal and a written report.
"Our technical desktop appraisal applies a rigorous checklist of items that could throw up statutory planning constraints or challenges. A client might be unsure whether to bid on a site, or unsure if it has Paragraph 79 potential. They want a risk assessment, perhaps in comparing one site with another."
The concept and definition of 'isolation' is particularly challenging, as to a certain extent it is subjective. Visiting the site allows the practice to determine whether it would be considered to lie with a 'settlement' or 'boundary'. When it comes to Paragraph 79 there is the much less tangible concept of 'beautiful' to deal with.
"We have, over time, developed a feel for what is more likely to be accepted. The notion of 'beauty' often comes down to the Planning Officer and if you can explain the project admirably and write a convincing, appealing narrative, that will go a long way towards a positive outcome."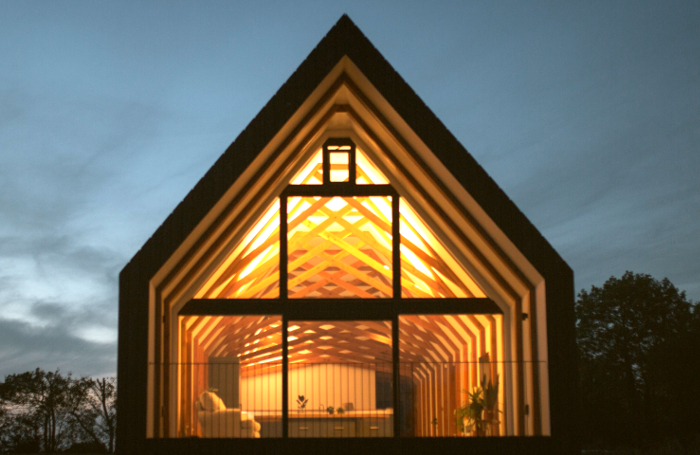 There is one area of expertise in rural design which can only truly be gained by the experience of place: the practical design experience learned in situ.
"If you gain a deserved reputation for, say, how to detail for rural buildings, clients come to you," suggests Niall Maxwell, Director of the practice Rural Office for Architecture (ROA). "Some uninformed design is simply 'not fit for climate'. When you live in a particular place you learn about robustness of detailing, sometimes through your own mistakes."
Both Sarah Broadstock and Niall Maxwell will be giving presentations on a day of talks called Is the rural the new location of innovation? on Wednesday 11 November, part of this year's livestreamed RIBA Guerrilla Tactics: Reinventing Practice conference.
Maxwell's first rural project was for himself: the start of a learning process after he relocated from London to Wales in 2004. He points out a few examples, such as oversizing a gutter because certain times of the year will experience massive amounts of rainfall, and appreciating that an overhang may well end up with swallows nesting in it.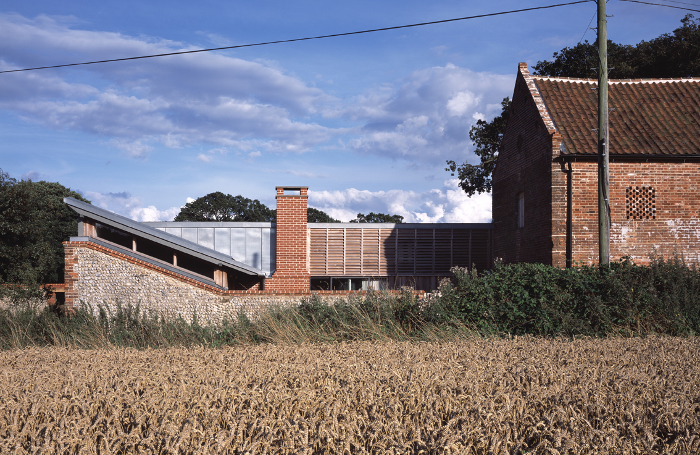 Is it possible to identify a typical 'wants list' for clients commissioning a home in a rural location?
"Our clients are interested in environmentally high performing, beautiful architecture and have a range of budgets," Broadstock states. "They are generally motivated by a desire to build something enduring and sustainable. There is the occasional enquiry that you sense is a little cynical, where the client is asking about social or environmental value because they think it will make the case for planning stronger, but that's rare."
Most of ROA's clients come from referrals. Reputation, ethics and commitment lie at the bottom of this word of mouth stream of work. However, Maxwell reports that often a client has been "sitting on a magazine article" in which ROA were featured for a few years until they were ready to commit. He does also use social media, although not in any hard-sell fashion.
"We have 24,000 followers on Instragram," he reveals. "I communicate very carefully what we do and present myself as someone you can talk to. I always reply to messages, even if it is a student from the other side of the world. Accessibility is important, as is communication on a very honest level."
This honesty pays off. At the start of one job that came in to the studio, the client appeared to have a very familiar knowledge of the last two year's of Maxwell's life, and asked after his family. Clearly, having a particular narrative behind the practice appeals to certain clients.
"Our communications will discuss mishaps and stress, not just pasting up slick pictures of how good we are."
Both ROA and Bark are looking to diversify within rural settings. Studio Bark is looking to use its experience in self-build and custom-build as a USP for rural local authorities.
"We would like to be designing social and affordable housing in the countryside," states Broadstock. "We have been approaching councils either because we have identified a site and wish to know if it is worth pursuing; or because a council has declared a climate emergency and we believe we could help them."
Is the rural the new location of innovation? will be part of this year's livestreamed RIBA Guerrilla Tactics: Reinventing Practice conference. Tickets are available now.
Read further insights from other Guerrilla Tactics speakers in our articles Key health and safety competencies for architects and Make a new project happen with a visionary idea.
Thanks to Niall Maxwell, Director, Rural Office for Architecture; and Sarah Broadstock, architect, Studio Bark.
Text by Neal Morris. This is a Professional Feature edited by the RIBA Practice team. Send us your feedback and ideas.
RIBA Core Curriculum: Business, clients and services.
As part of the flexible RIBA CPD programme, Professional Features count as microlearning. See further information on the updated RIBA CPD Core Curriculum and on fulfilling your CPD requirements as an RIBA Chartered Member.