RIBA members forge strong relationships with local planning officers
16 January 2018
RIBA members and staff in the South West and Wessex have strengthened the relationship between local architects and planning teams at local authorities, making it easier for local authorities to update and consult RIBA members on planning policy and for RIBA members to discuss their professional concerns or contribute their recommendations.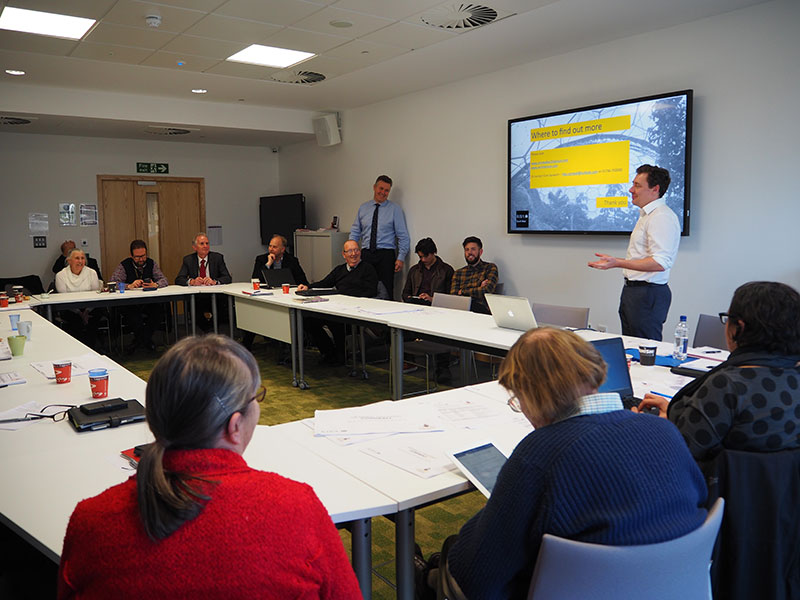 RIBA Cornwall, leading the way in the South West
In 2014 RIBA Cornwall, a local Branch of the RIBA, started building relationships with Cornwall Council. Over the past four years this relationship has matured and strengthened. Now, RIBA members are key consultees and stakeholders for Cornwall Council's planning team and senior elected councillors.
The team introduced a quarterly planning liaison meeting and by 2016 RIBA members were providing design awareness workshops for planning officers and elected councillors. In July 2017 RIBA Cornwall were invited to present this initiative at the RTPI South West Design Conference in Weymouth.
The advantages of engaging with your local authority
The benefits of engaging with your local authority will vary from location to location but include:
Creating a platform for local authorities to update architects on policy, process and structure
Providing a channel for architects to ask questions, raise issues and contribute suggestions on existing policy and process; as well as for RIBA members to share new reports and initiatives from the RIBA which could inform policy development
Introducing a forum to discuss issues concerning design, materials, vernacular, affordable housing and conservation - especially the creative and imaginative re-use of heritage assets
Creating the opportunity for architects and officers to talk outside of the planning committee or pre-application advice stages
We hope that this will lead to a better understanding of the procedures and policies that guide the planning process; better collaboration and relationships between architects, planners and other people involved in the planning process; better shared understanding of the definitions of good design and use of materials; and increased professional support for Council officers.
The role of RIBA Branches in engaging with your local authority
RIBA Branches can support engagement between architects and local authorities. They can consolidate questions, issues and suggestions from the local profession and representatives for engagement activities. Local RIBA regional offices support RIBA Branches and can ensure that views are representative of RIBA members in the local authority.
RIBA regional teams and branches have developed strong and proactive relationships right across the country, find details of your regional office.

When a local planning issue becomes a national planning issue
The RIBA has a national RIBA Planning Group to lead and advise on national initiatives and conversations. RIBA regional offices work with local RIBA members and Branches to relay issues that are considered of national significance to the RIBA Planning Group.
For further information, please contact RIBA South West Regional Director Jon Watkins jon.watkins@riba.org or 07501 466649.