01 March 2021
Curator of Exhibitions Pete Collard interviews Verity-Jane Keefe, the artist behind RIBA's 2021 exhibition on the Becontree estate's centenary.
Verity-Jane Keefe's practice is research based, and she works predominately in the public realm, using film, photography, text, and architectural objects to explore the dynamics that shape the relationships between people and place. This RIBA commission will draw upon her many years' experience of working in Barking and Dagenham, placing the generosity of Becontree's original plan against the architectural history that influenced its design, contemporary realities, and what the future might hold for what was once the largest social housing estate in the world.
Responding to the centenary, Keefe will consider the architectural, economic, and political decision making that has shaped the estate since its construction, using Becontree as a test site and a lens through which to examine similar issues at city and national scales. As part of the exhibition development, she will work with local young people from Mayesbrook Park School.
The RIBA exhibition will be the latest in a series of projects you've undertaken in the area, how did the connection begin?
My relationship with Becontree and the wider Barking, Dagenham and Essex area is something of an accidental love affair. My first experience was in 2006 when I was working at muf architecture / art as part of their Barking Town Square project. I've always been interested in the periphery of the city, the edge lands of places. But at that time, there were very few artists working in the outer London area, so it felt quite liberating. I could work almost anonymously, which I really liked. Since then, it's a place I keep coming back to.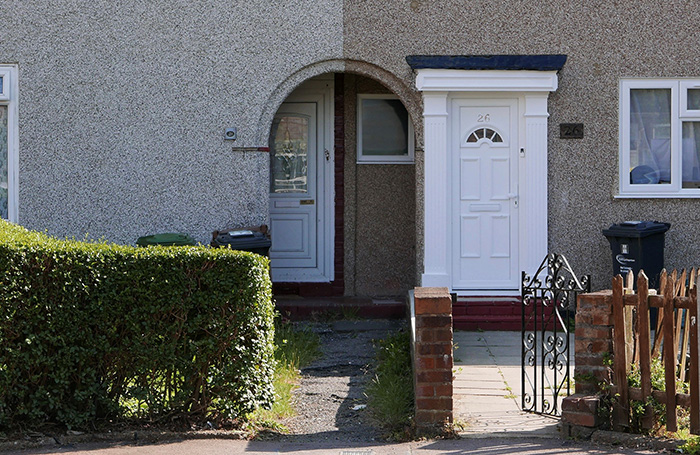 How has the design of the estate, originally planned by London County Council and Chief Architect George Topham Forrest, influenced your work?
Becontree was built in response to the landmark Housing and Town Planning Act of 1919, which stipulated provision of green spaces, although it was done with something of a paternalistic caveat. One of the estate's most famous features are the banjos, the precursor to the cul-de-sac, and the inspiration for a performance work I made in 2019 with a group of 30 residents. We learned a newly commissioned piece of music on the banjo for a recital across the estate, to be premiered online in the spring. Early black and white aerial photographs show how creative the original plan was, but it was done in stages, based on how materials were transported onto site. So today, some of it seems illogical unless you know where the train tracks used to run. Looking at a map people expect to see something like Bath's Royal Crescent but there's nothing like that on the ground. It is one of the many contradictions about how people talk about Becontree from a distance and the reality.
In its formative years, Becontree was criticised for its uniformity. From a contemporary perspective, how do you experience its sense of place – or make sense of it?
Walking is very much part of my practice. Over time you notice and understand the details of the architecture but also the people that make up a place. One of the things I like best about Becontree is that it is such a normal place, but at the same time, it can tell us so much. It shows the story of London, the history of housing and right to buy, of industrialisation and its subsequent decline. In many ways, the estate can be read as a test site. The stories that are have played out there can also be seen in other estates in Liverpool, Sunderland or the Black Country, near where I'm from. There's a commonality to every place that happens through policymaking at a national level.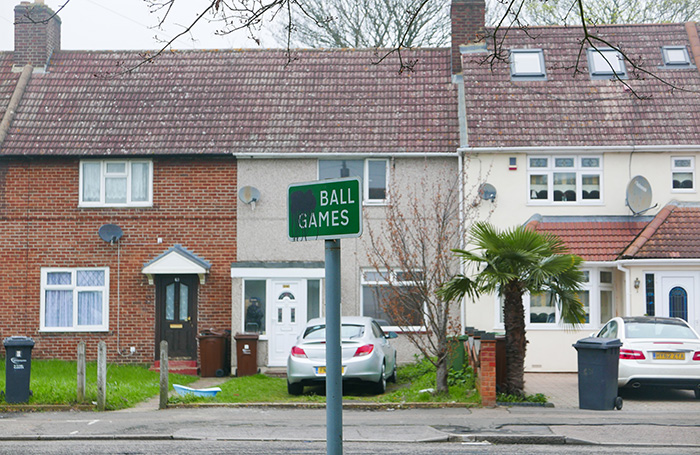 How have you worked on the estate during development for the exhibition?
The exhibition is part of the wider Living Together art project that has been in development for the past three years. I felt it impossible to make a proposal for something as significant as a 100-year anniversary without testing ideas with the people that live there. That meant setting up networks, creating residents' groups and hosting informal dinners to understand how people felt about where they live and how to mark the centenary of a place that many don't even know they live in. COVID-19 has of course changed some plans: much of the communication was done at a slower pace, through writing postcards and sending out newsletters.
Read more about Keefe's work on the estate on her Living Together website.
Verity-Jane Keefe has also written for the RIBA Journal.
Find out more about RIBA's programming around the Becontree centenary.