New RIBA CPD Core Curriculum launched
14 November 2017
The RIBA has updated the mandatory RIBA CPD Core Curriculum in response to the skills you need to practice architecture now and in the future.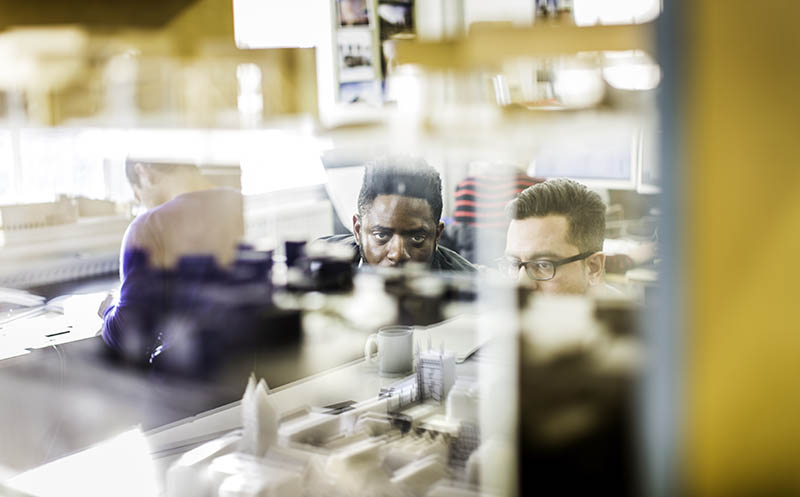 The updated RIBA CPD Core Curriculum still comprises ten topics, but some are new and most are revised topics. These topics are designed to help you contend with disruption, future-proof yourself, flourish as a practice, and make a positive difference in the world we live.
As part of the update we have introduced a new topic designed around making a positive impact: architecture for social purpose.
Architecture for social purpose is about understanding how socially purposeful architecture can improve life chances, social identity and cohesion, and well-being. This new topic will give you the knowledge and skills to make informed, fair, and ethical choices as well as to influence the project team and supply chain.
The other key change to the curriculum was combining the two internal management and external management topics into one new topic: business, clients and services.
The ten new or revised topics:
Architecture for social purpose
Health, safety and wellbeing
Business, clients and services
Legal, regulatory and statutory compliance
Procurement and contracts
Sustainable architecture
Inclusive environments
Places, planning and communities
Conservation and heritage
Design, construction and technology
While all RIBA Chartered Members are expected to attain at least two hours in each of the ten topics yearly, there is huge flexibility in how you meet that obligation. CPD does not mean solely seminars and courses, or what the RIBA can provide. You can do CPD in countless ways, many self-directed and informal. While the RIBA can help you with your learning needs, CPD from any source is valid.
The new curriculum is accompanied by an extensive CPD primer which provides context for each of the ten topics. It acts as a suggested framework of target issues for each topic. While the primer is comprehensive, it is not exclusive; you are encouraged to engage with the topics in a way which best suites your needs.
As an example of how you can use the CPD primer to potentially target your learning, there is an extensive section on digital design. This section includes extensive pointers on Building Information Modelling (BIM), new technology, design for manufacture and assembly, and offsite construction.
The primer also contains an extensive set of links to other organisations who can provide expertise, information or, sometimes, CPD.
CPD is what sets chartered architects apart from others. Doing CPD, and keeping up to date and competent, is vital to professionalism and good practice
Find out more about the updated RIBA Core Curriculum.
From 14 November, you can find RIBA CPD Providers Network material on the new topics at www.ribacpd.com. You can also book onto next year's RIBA Core CPD programme from mid-December.