RIBA President's Medals 2018 - the world's best architecture student projects
04 December 2018
A design for a hotel situated within an electric substation, a folk story carved into the fabric of a city which explores the relationships between communities and their cultural heritage, and an dissertation on the 'nook' as an endangered species of space have all won 2018 RIBA President's Medals.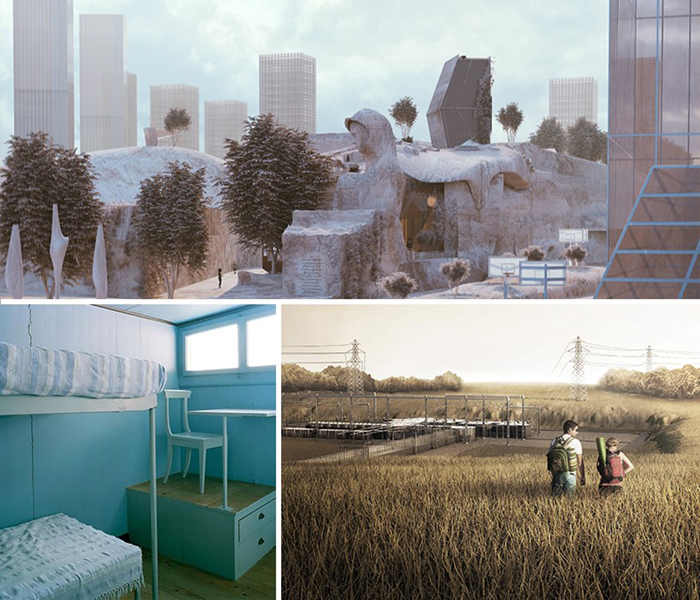 The winners of the prestigious RIBA President's Medals were announced at a ceremony at 66 Portland Place on Tuesday 4 December, following a record 328 entries from 101 schools of architecture across the globe.
'The breadth and scale of talent evidenced in the design proposals and writings produced by this year's winners is truly remarkable,' said RIBA President, Ben Derbyshire.
RIBA Bronze Medal
The RIBA Bronze Medal, given to the best design project produced by a RIBA Part 1 or equivalent student, went to Justin Bean, at the University of Bath for 'Dreaming of Electric Sheep'. For his project (tutored by Martin Gledhill and Frank Lyons), Justin designed a hotel situated within an electrical substation.
Justin's proposal explores the often uncomfortable relationship between humans and technology and questions whether that relationship should be complimentary instead of antagonistic. In science fiction, humans are often portrayed as being fascinated by machines and their role in future worlds, either relying on the machine to develop enhanced living standards or to threaten their livelihoods. Justin's project proposes a physical space where the differences between human and artificial are no longer divergent, and the result is a resolved architectural piece that is both sophisticated and beautiful.
Commendations in the Bronze Medal category were given to:
Alexander Wilford (University of Greenwich) for 'Smithfield Lorry Depot'
Camille Bongard (Architectural Association) for 'A Choreographed Timeline, Rewriting RIBA Building Contract'
Sam Beattie (University of Nottingham) for 'A Bridge to Wellness'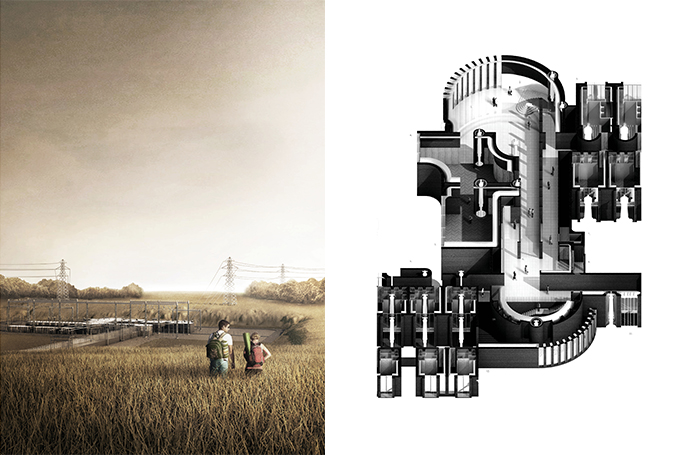 RIBA Silver Medal
Awarded for the best design project produced at RIBA Part 2 or equivalent, the RIBA Silver Medal 2018 has been awarded to Sonia Magdziarz, at the Bartlett School of Architecture for 'How to Carve a Giant'. The project (tutored by Penelope Haralambidou, Michael Tite, and Keiichi Matsuda) explores the relationship that individuals and communities have with their cultural heritage.
Sonia's proposal physically carves a Finnish folk story into the fabric of a city and reinterprets contemporary typologies such as libraries, workshops and cultural archives to question whether we can preserve and disseminate knowledge. Sonia's new building subtly emphasises the powerful role architects play in defining the cultural heritage and identity of communities.
Commendations in the RIBA Silver Medal category were given to:
Sam Coulton (Bartlett School of Architecture, UCL) for 'London Physic Gardens: A New Necropolis'
Kevin Herhusky (California Polytechnic State University) for 'Infrastructures of Memory, Phygital Bodies in a Concrete Cloud'
Ruth McNickle (Edinburgh School of Architecture and Landscape Architecture) for 'Tilling the Prado: A Furrow of Re-Construction'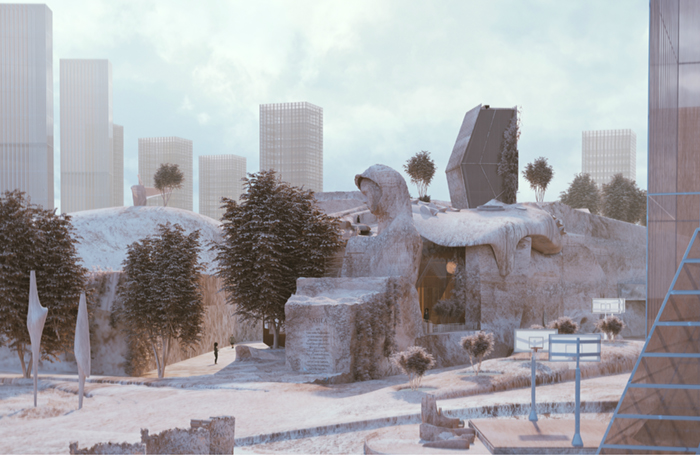 RIBA Dissertation Medal
Given to the best dissertation written during a professional qualification in architecture, the RIBA Dissertation Medal was awarded to Rosemary Milne, Edinburgh School of Architecture and Landscape Architecture, for 'Species of Nooks and Other Niches'.
Rosemary's project looks at the obscurities and inefficiencies of the nook which has led it to become an endangered species of space, neglected in favour of efficiencies, transparencies and open-plan spaces. The dissertation examines the complex nature of the nook and emphasises its necessity and continued relevance for architectural practice and thought. The judges were unanimous in their assessment of the student as an important new talent and that a submission of this quality at undergraduate level is enormously impressive.
Commendations in the Dissertation Medal category were awarded to:
Ethan Loo (University of Sheffield) for 'Reading the Past and the Faraway: Simulation, Meaning, and Macau'
Marie-Henriette Desmourès (London Metropolitan University) for 'The Whole-body Seer: Blindness as Narrative, Subject and a Way of Seeing'
Mark Shtanov (University of Cambridge) for 'Another Hotel in Africa: A New Prototype for a Community-Initiated, Phased West African Hotel Project with Attached Hospitality School, in Lekki, Nigeria'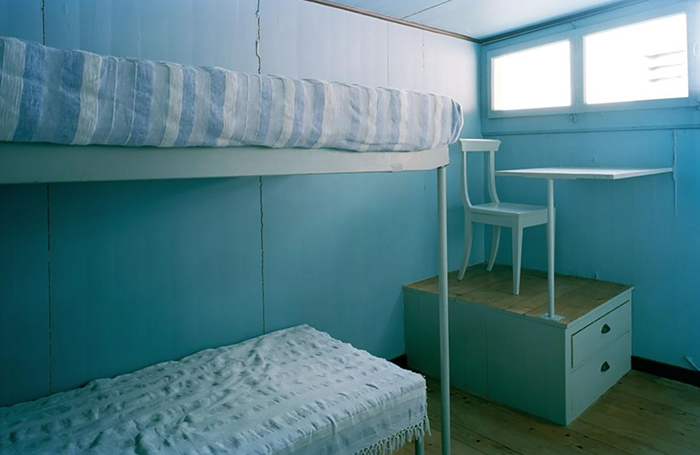 The Serjeant Awards for Excellence in Drawing were awarded to RIBA Part 1 student Camille Dunlop, Bartlett School of Architecture, UCL for 'Pipeline Hijacking' and RIBA Part 2 student Maria Marilia Lezou, University of Greenwich for 'Hotel Mollino: Staging Spaces of the Everyday as Heterotopias of Performance in Scenography and Architecture'.
The UK office of Skidmore, Owings & Merrill (SOM) also awarded the SOM Foundation Fellowships UK to Grey Grierson (RIBA Part 1 at Bartlett School of Architecture, UCL) for 'Negotiation of States: A Crematorium and Columbarium in Hong Kong' and Margaret Ndungu (RIBA Part 2 at De Montfort University) for 'Wild City'.
You can see all entries to the 2018 President's Medals here.
The winning projects will be displayed at 66 Portland Place from 5 December 2018 to 15 February 2019 and at RIBA North from 21 February 2019 to 22 March 2019, before the exhibition tours throughout the UK and internationally.