04 January 2021
The Royal Institute of British Architects (RIBA) is pleased to announce Professor Lesley Lokko as the recipient of the 2020 RIBA Annie Spink Award for Excellence in Architectural Education.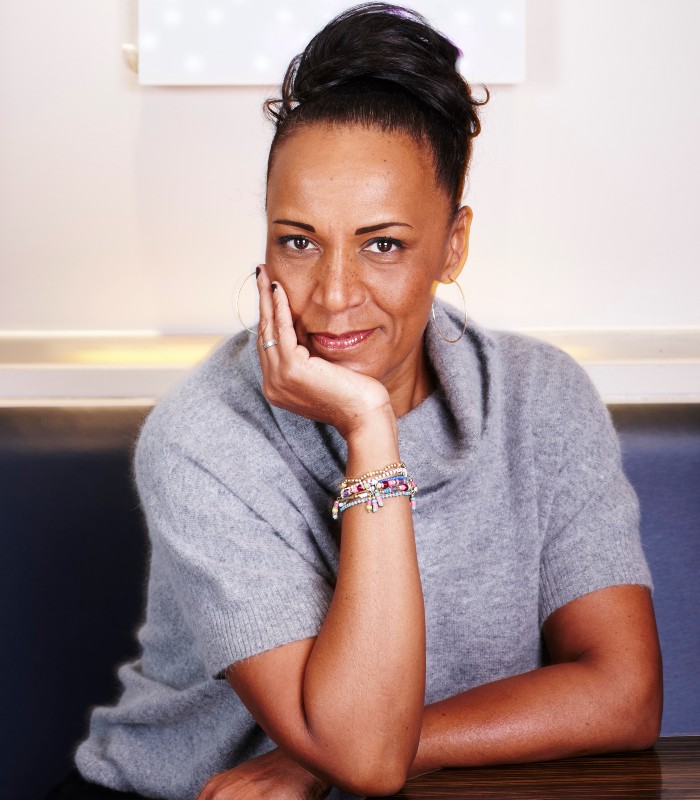 Lokko is currently Dean of Architecture at the Spitzer School of Architecture, New York, and from January 2021 will begin building the African Futures Institute, an independent postgraduate school of architecture in Accra, Ghana.
The prestigious biennial prize is awarded to an individual who has made a significant contribution to the advancement of architectural education, in a school of architecture anywhere in the world that offers courses validated by the RIBA.
On receiving the award, Professor Lesley Lokko said:
"I am deeply humbled by the jury's decision. This award is for everyone who came out in support of the Black Lives Matter protests, which put such difficult and challenging questions on the table for us all. It is also dedicated to the teachers and students at the Graduate School of Architecture at the University of Johannesburg, whose tenacity and inventiveness have charted a new path for architectural education. Together with the profound intellectual generosity I experienced as a student at the Bartlett School of Architecture in the 1990s, they remain crucial touchstones in my teaching practice, now and in whatever comes next."
RIBA President Professor Alan Jones said:
"Congratulations to Professor Lesley Lokko, the deserving winner of our 2020 Annie Spink Award. Lesley's impressive career in architectural education has spanned decades, and she has established herself as an internationally renowned educator. Lesley has demonstrated impactful leadership, passion and an unwavering commitment to architectural education and research, and lectured and published widely on the subjects of race, identity and architecture. I am delighted to present Professor Lesley Lokko with this accolade."
Read more about the RIBA Annie Spink Award.
Read RIBA Journal's profile of Professor Lesley Lokko.
ENDS
Notes to editors:
1. For further press information contact: Emily Stallard (email Emily.Stallard@riba.org or call 020 7307 3813)
3. 2020 RIBA Annie Spink Award judges' citation:
The members of the judging panel (see below) of the 2020 RIBA Annie Spink Award for Excellence in Architectural Education were unanimous in their decision to select Lesley Lokko as the recipient of this year's award.
Trained at the Bartlett School of Architecture and with a PhD in Architecture from the University of London where Lokko's knowledge base and capability as an educator was built, her academic career was initially honed at Kingston University, University of East London, London Metropolitan University, University of Greenwich, the Bartlett School of Architecture (UCL) and later at the University of Westminster. These experiences were followed by a number of visiting professorships in North-American and African higher education institutions.
Throughout her career thus far, Lokko has established a durable and international legacy in terms of her voice and the courses to which she has contributed, most notably between 2014 and 2019, as the founder and director of the Graduate School of Architecture of the University of Johannesburg, a school which – in its independence and ambition – has been transforming not just the content but the narrative of architectural education in South Africa and the continental region.
She has pioneered for, and cultivated, critical debate about identity in architecture. In so doing, she allows our discipline to be enriched by many new voices, traditions and dreams, enabling students and educators to find their place in architecture, on their own terms, galvanising others in the field to address a more pluralistic, inclusive, and open culture of education.
The innovation and passion in her teaching is matched by an unfaltering commitment to ensuring that architectural education and research run in parallel with the contemporary anthropological, artistic, technological and literary public debates. In tandem with this approach, she questions, defines and enhances the role the architect plays in shaping contemporary global and local communities. This professional stance not only makes her a most deserving winner of this award but also confirms that we are to expect many forms of achievement and of well-deserved recognition in her future career steps.
4. The 2020 Annie Spink judging panel included:
Nicky Watson (Chair) – Director at JDDK Architects, RIBA Council member, RIBA Board Trustee, Chair of the RIBA Education Committee
Asterios Agkathidis – Architect; and Senior Lecturer for Digital Design, Programme Director for the MA in Architecture, and Postgraduate Lead in Architecture at the University of Liverpool
Niall McLaughlin – Architect, and Professor of Architectural Practice at the Bartlett School of Architecture, UCL
Dr Martina Murphy – Director of Studies for the BA and MArch programmes and Associate Head of the Belfast School of Architecture and the Built Environment at Ulster University
Naomi Rubbra – Winner of the 2019 RIBA Dissertation Medal, currently architecture assistant at Levitt Bernstein while completing her Part III, and co-founder of PeopleMatter, a start-up dedicated to rethinking cities to improve quality of urban life
Alex Wright – Professor and Head of Architecture at the University of Bath
5. The £10,000 Annie Spink Award is financed by the Annie Spink Trust Fund, which was established in 1974 by architect Herbert Spink FRIBA. He bequeathed the trust as a lasting memorial to his wife Annie, who died in 1938, as an honour for the 'advancement of architectural education'. Past recipients of the Annie Spink Award include Murray Fraser, Christine Hawley, Florian Beigel, Nigel Coates, Peter Cook and Dalibor Vesely.
6. The Royal Institute of British Architects (RIBA) is a global professional membership body that serves its members and society in order to deliver better buildings and places, stronger communities and a sustainable environment. Follow @RIBA on Twitter for regular updates.