27 September 2019
After a long and thorough process assessing applications, the RIBA are pleased to announce the recipients of the 2019 Research Fund.
Awarded annually, the RIBA Research Fund is intended to support individuals - at any stage of their career – who would like to conduct a piece of independent research to benefit architects and the wider profession. This year just under £30,000 has been awarded to three researchers and one research group.
The 2019 recipients of the RIBA Research Fund are:
Sarah Ackland

, 'What are the values of feminist architectural practice? How can meaningful change for women in architecture occur?' - £10,000

Peter Russell, 'White Saviours or Cultural Collaborators?: the impact of design build studios in the Global South' - £4,835
Alice Brown, 'Estate Regeneration in the age of Climate and Ecological Emergency' - £9,982
Miranda MacLaren, Polina Pencheva, Heather Macey, 'Temporarily home : Step 1' - £5,000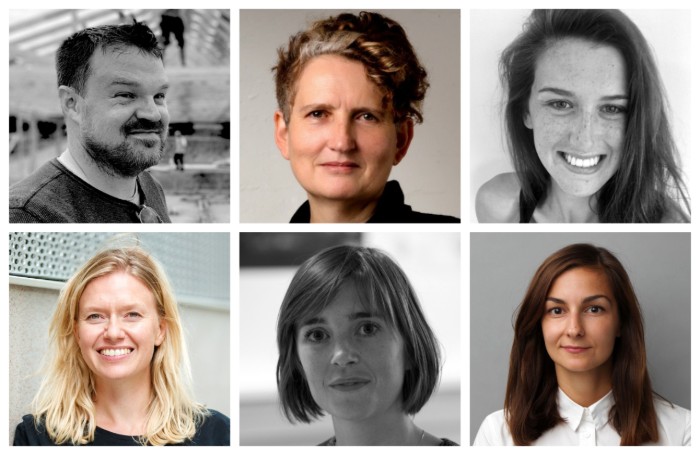 On announcement of the 2019 recipients, RIBA President Alan Jones said:
"Research is essential to the architects' profession.
To research encourages a methodical, systematic and rigorous way of working that is efficient and innovative, increases expertise and reduces risk. The collection, sharing and application of research, of knowledge and know-how, helps all architects have more positive impact for their clients and the wider world.
The RIBA is proud to support the endeavours of this year's Research Fund recipients and their work to tackle some of the key issues facing architects and society."
Bob Brown, Chair of the Research Grants Sub-Committee also added:
"The applications received, and the selected applicants in particular, demonstrated a laudable level of ambition and a willingness to engage with a range of concerns pertinent to the profession and wider society; such intentions bode well for the future of the profession."
The RIBA Research Fund applications were assessed by the RIBA Research Grants Sub-Committee which comprises: Professor Robert Brown, University of Plymouth (Chair); Laura Evans, Howland Evans Architects; Dr Saul Golden, Ulster University; David Hills, DSDHA; Dr Mhairi McVicar, Cardiff University; Meryl Townley, van Heyningen and Haward Architects; Jessie Turnbull, MICA Architects; Dr Stephen Walker, The University of Manchester.