30 November 2021
In 2021, the RIBA Research Fund received the highest number of applications in its history. These were reviewed and assessed by the Research Grants Sub-Committee, and the RIBA are pleased to announce the details of the recipients and their projects.
Awarded annually, the RIBA Research Fund is intended to support individuals - at any stage of their career - who would like to conduct a piece of independent research to benefit architects and the wider profession. This year, £30,000 has been awarded to support five research projects:
Nina Vollenbröker
Deafening Architectural Modernism – Re-centering the work of Adolf Loos (£4,000)
Deafening Architectural Modernism develops a critical lens through which to re-consider the written and built work of Adolf Loos. Loos's access to sound diminished from childhood until, profoundly deaf in later life, he essentially replaced listening and speaking with drawing and writing. Tracing key moments in Loos's archive, this research identifies the architect's altered sensory awareness as a defining influence on his creative work and interrogates modernist architecture's complex relationship with normative imaginations and atypical bodies.
Christoph Lueder and Íñigo Cornago Bonal
How to build with Time? Learning from Bimanagar (£5,000)
The research studies the strategies, tactics and techniques used to co-produce Bimanagar township (Ahmedabad, India) over time by the architect B. V. Doshi and the estate inhabitants. Doshi started to design the project in 1973, and in 1987 the first dwellers moved in. Since then, inhabitants have re-imagined and extended their homes in negotiations with each other, developing and elaborating a complex material and social repertoire for claiming and transforming space. Read more about the project here.
Jane Wong and Tom Greenall
Towards Spatial Justice: A guide for achieving meaningful participation in co-design processes (£7,000)
This research poses co-design both as a powerful design tool to address intersectional issues of the built environment, and as an irreplaceable civic process in its generation, exchange, and application of collective knowledge. It seeks to assess existing forms of 'community engagement', identify current challenges that hinder meaningful collaborative design process, and speculate ways for co-design to be integrated into design processes at different scales.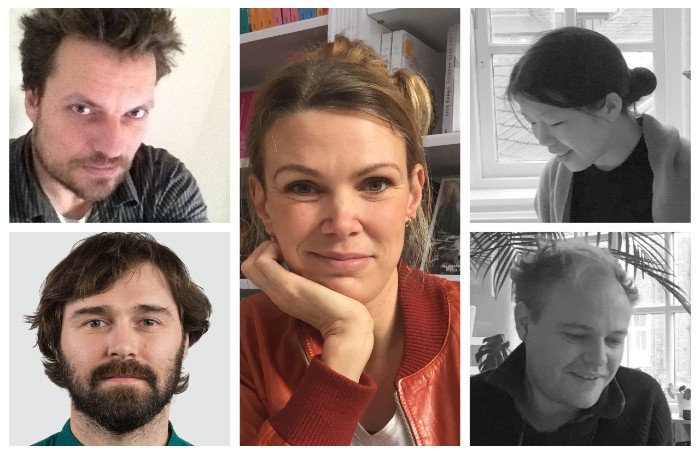 Mike Tuck, Ellen Peirson, George Regnart and Romey Edwards
Don't throw your house away: a user manual for reducing embodied carbon in domestic extensions (£7,000)
As the government releases a £950m plan to upgrade the nation's homes in pursuit of operational carbon emission reductions, and new permitted development rights are rolled out across the country, we can expect a boom in house extensions and a subsequent increase in embodied carbon emissions. This research will look at the carbon impacts a range of scenarios, explored via a typical Victorian terraced house, a type that makes up one of the largest proportions of the UK housing stock and requires considerable engagement with existing building fabric to upgrade to modern standards. This will culminate in a handbook for architects with recommendations for holistic design approaches and key material choices to reduce the embodied carbon of a typical British house extension, while maintaining operational performance.
Satish BK and Allister Gall
My House, My Rules: Examining the impact of cultural behaviour on air quality in super-insulated British Asian Homes (£7,000)
This project sets out to establish the impact of culturally informed choices on indoor air quality and the extent to which the norms that guide the design of energy-efficient homes ignore potentially significant cultural and behavioural differences. It will achieve this by focusing on the impact of energy behaviour and choices related to cooking on the indoor air quality of British-Asian households.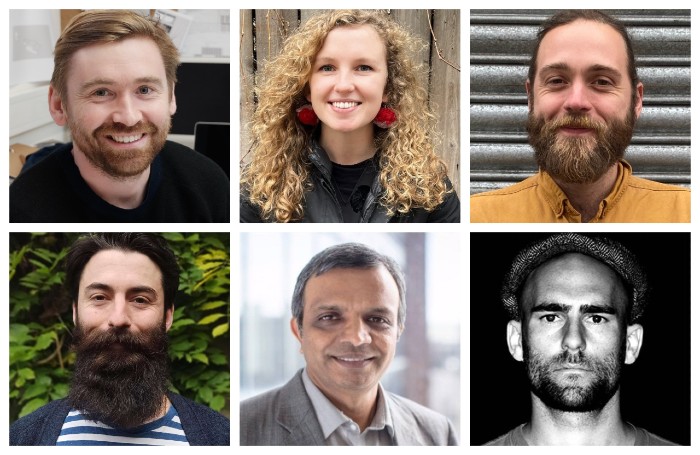 On announcement of the 2021 recipients, Bob Brown, Chair of the Research Grants Sub-Committee said:
"This year's RIBA Research Fund recipients represent a discursive range of inquiries - from a re-examination of a distinctive early European modernist to developing guidance on reducing embodied energy in a common but overlooked typology; from investigation of cultural patterns and energy efficiency to an inquiry into spatial justice; and last but not least revelation of temporally informed building practices in India. What unites them all is the clarity and rigour which defines their inquiry, and revealing insights promised by their proposals."
The RIBA Research Grants Sub-Committee comprises: Professor Robert Brown, University of Plymouth (Chair); Laura Evans, Howland Evans Architects; Dr Saul Golden, Ulster University; David Hills, DSDHA; Dr Mhairi McVicar, Cardiff University; Meryl Townley, van Heyningen and Haward Architects; Jessie Turnbull, MICA Architects; Dr Stephen Walker, The University of Manchester.