17 December 2021
Design Studio Architects is a RIBA Chartered Practices based in the Midlands. With a commercially minded and design led approach, we create responsible, sustainable, and memorable schemes for our clients.
DSA strive to embody our core principles and values as this determines who we are. These, in turns, influence the way we work with our clients, our design approach and reflect our office culture. Our core values can be summarised as Integrity, Creativity, Diversity, Teamwork and Sustainability.
The creative, energetic and talented team, work on a diverse range of sectors, including residential, healthcare, student living, sports & leisure and industrial. We do not work to a particular style, preferring to tailor our designs to meet the client's brief. We are highly involved in our projects, every step of the way, to ensure that the client's vision is seen through until the end with the aim of creating spaces in which to live, work and play.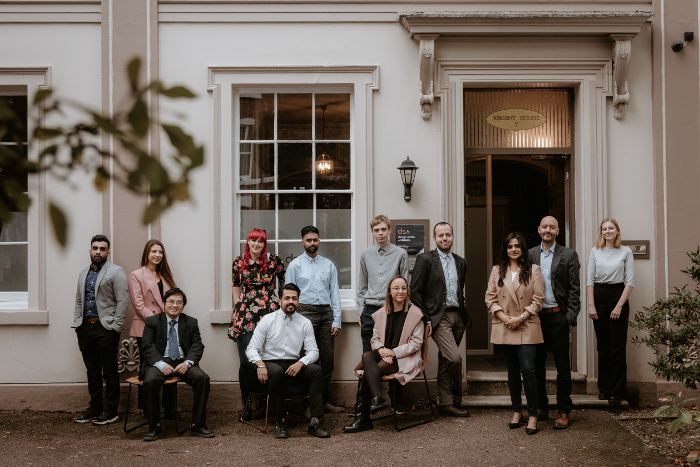 How do you incorporate environmental and social sustainability into your work?
Sustainability is one of the five core values of DSA, alongside Integrity, Creativity, Diversity and Teamwork. We strive for practicality when it comes to architecture with our customer-centric approach and sustainability in mind. We are passionate about the quality of the design, spaces, and innovative living spaces that work in harmony with both our lifestyle and the environment. Understanding the urgency of acting swiftly and co-operatively to tackle the severe challenges to our society posed by climate change, we work closely with our clients, local authorities, engineers and other consultants, as well as our partners, and local communities, towards sustainability goals in our projects. At Design Studio Architects, to be considered as a good design, any proposal must always be environmentally friendly and promote social sustainability.
We aim to bring the RIBA's Sustainable Outcome Guide into practice, monitoring our progress through tangible indicators.
'You can't manage what you can't measure, including sustainability!'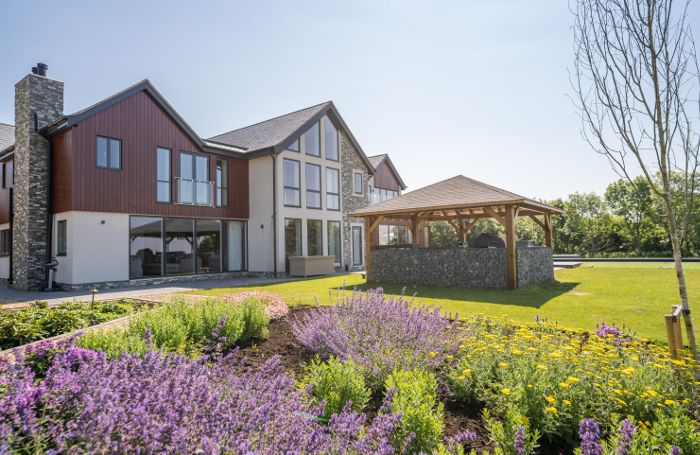 What's the most exciting project you've worked on and why?
DSA have been lucky to have been involved in a number of exciting and interesting projects in a range of sectors from domestic to commercial.
On the domestic front, we had the opportunity to work on a bespoke, high specification, new- build project capturing great views of the Leicestershire countryside, whilst ensuing sustainability was at the heart of this luxury home. The 6000 sq ft modern house with feature apex glazing created a stunning home in an amazing setting. From a sustainability point of view, the house benefits from solar panels, ground source heating and air source heating which is controlled by the centralised plant room.
The scheme was a great example of a client offering us free reign and trust with their dream home and it was recognised in the recent Pro Con Leicestershire awards in 2021.
Are you a signatory to the RIBA 2030 Challenge? If so, how has your experience been so far?
Yes. We are proud to be one of the first architectural practices in the East Midlands to sign up the RIBA 2030 Challenge. Since signing up for this, we have been promoting the idea to our clients, business partners and the wider community. We feel motivated by knowing that from now on, our works will directly contribute to the protection of our environment, tackling climate change, and helping to save our planet for our future generations.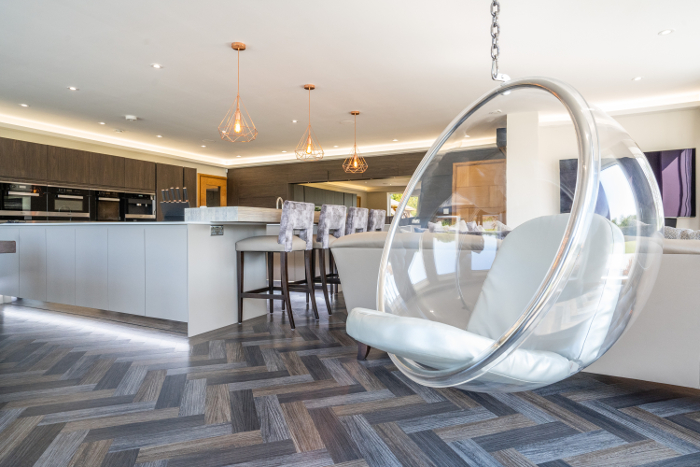 What do you think smaller architecture practices need most support with and does this differ from larger, more established practices?
A key issue which we feel needs more attention in the industry, is the struggles smaller practices face trying to get onto various public sector frameworks. It is clear from the pre-qualification requirements that if the practice has not got experience within the field they are pitching for, then you don't stand a chance. Even if you have the relevant experiences individually and would be more than capable to deliver, it will not be considered acceptable.
Although the government has previously set targets to engage with SME practices, it does not seem to have vastly improved. Collaborating with more established practices is a potential way forward, but not commonly seen. This gives the opportunity for smaller practices to access projects and present the skills and ability they have to deliver. If more collaborations were seen it would create greater opportunities and expose practices to projects where they could add real value and focus.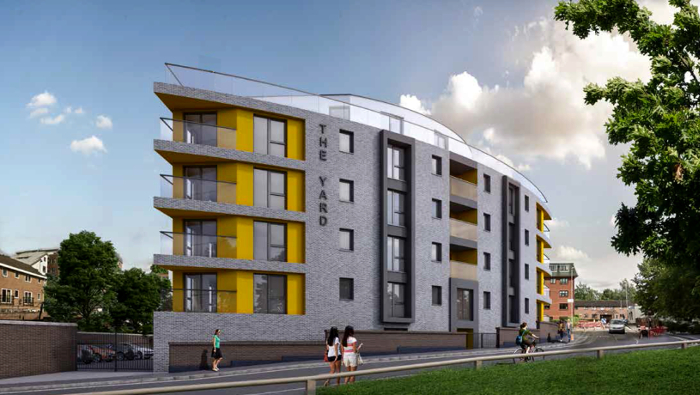 It's RIBA Student mentoring season right now. What has being a mentor meant for you and your colleagues at DSA?
I have had the pleasure to be part of the RIBA Student Mentoring for a number of years, working with third year students to get a real taste of what life is like in practice and also giving them the opportunity to discuss their future, how to find employment and how an architect works with clients.
It has been great to see the talent and the interesting questions which come up every year and, although in previous years we have had opportunities to show the students around sites, it's been a bit more challenging over the last 24 months with all meetings done via video calls.
We have seen success stories also, where we have taken on a student after graduation and developed them into a solid architectural designer, which, for us, showed the benefits of the programme and the collaboration with the Leicester School of Architecture. As a mentoring practice we are passionate about bringing through the next generations of architects.