How has your career evolved?
Origin Design Studio began as a Limited Company in 2012, with the team having previously worked as in-house designers for a structural engineering firm. In 2019, we became an RIBA Chartered practice and have since grown rapidly - primarily in the residential sector.
Since becoming a Chartered Practice, we have grown to a team of five full-time members of architectural staff who can provide a range of skills and experience for projects. Whether that be navigating the relevant layers of planning polices, architectural design to unlock a site's potential, or the technical design considerations prior to the construction phase.
All members of staff joined as placement students from various universities and have been mentored into developing professionals who all contribute to many projects on a day-to-day basis.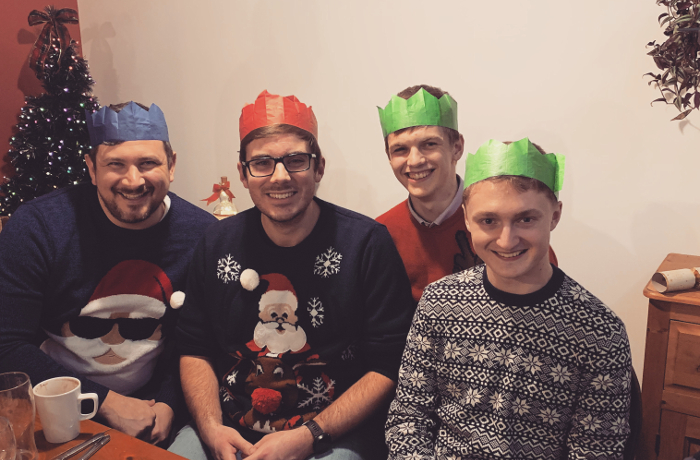 What's the most exciting project you've worked on and why?
The most exciting project we have worked on in our first decade as Origin Design Studio is a new build house called Hambleton Grange. It is located within the village of Hambleton, overlooking Rutland Water and is the Which? Luxury House of the Year 2021 gold winner. Hambleton Grange is a showcase of rigorous design and attention to detail, and while achieving nearly 300sqm of floor area it maintains the cottage vernacular. Through three floors, including a basement equal to 80% of the above ground footprint, the working tolerances were pushed to the absolute minimum to achieve a residential dwelling that is as spectacular as the setting.
The constraints on all sides required unyielding determination and passion to ensure every element was bespoke in design. We worked closely with third parties in the detailed design to establish custom-made construction, from a quasi-diaphragm wall, through to walk-on glass floors, to a bespoke staircase, intricately detailed. This project is one of our most exciting as it demanded ingenuity in its design and construction at every stage.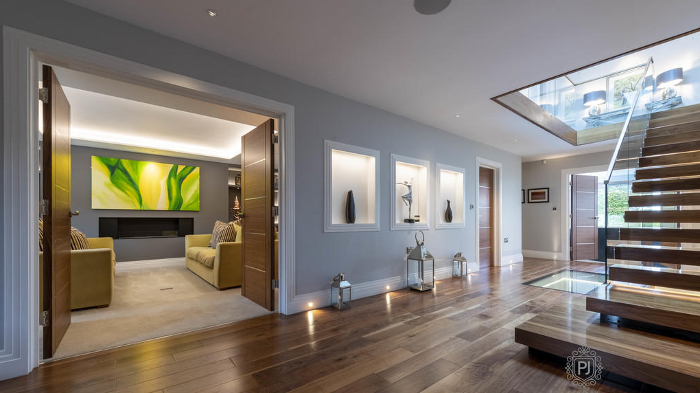 What projects are you working on at the moment?
We are working a lot at present in the rural landscape of Lincolnshire, on both traditional and modern barn conversions, as well as new dwellings in the open countryside. We enjoy the challenges these types of sites throw up when considering design solutions in line with the client's brief and aspirations for the site. Whether that be how the design respects or juxtaposes with the flat, vast landscape of surrounding farmland, or how the proposal relates to the historic footprint of a heritage assessment. Other challenges include how a site deals with not being located near mains drainage or power, while designing an energy-efficient dwelling suitable for modern living, or mitigating against the impact of flooding for sites located in flood zones 2 and 3.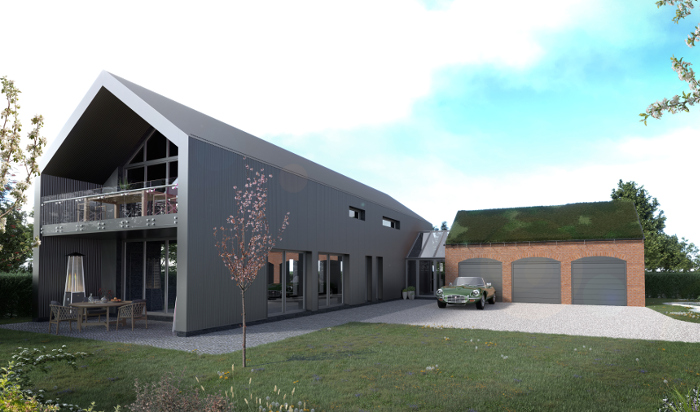 It's RIBA Student mentoring season right now. What has being a mentor meant for you and your colleagues at your practice?
As a mentor, I find it a rewarding experience being able to meet the next generation of architects, answer any questions they have, and pass on advice that I think they will find useful. It also allows the students the opportunity to gain an insight into what it is like to be an architect and some practical experience from construction sites. Albeit, due to current Covid-19 restrictions, these have been virtual videos and photographs from construction sites. I have been a student mentor for three years now with the University of Lincoln. My colleague, Daniel Thompson, who qualified just before Christmas as a Chartered Architect also hopes to become a Student Mentor next year and to partner with a University in the East Midlands in order to support aspiring future architects.
How do you think the profession could break down barriers to entry for people of all backgrounds and abilities?
Obtaining professional qualification for those who have not had the benefit of an architecture-based degree remains a barrier for some. RIBA should improve the options for an experience-based route for becoming an architect. Whilst the architecture apprenticeship schemes are commendable for many, these schemes remain difficult for some. A 100% experience-based qualification route would allow those to become an architect who have either come to the profession later in life or via an atypical route and where going back to university (even on a part-time basis) is just unfeasible due to other commitments.
RIBA could provide a more formalised Architecture in Schools program. At the moment it appears to rely on the individual school or the architect to drive a partnership. Perhaps as part of annual CPD fulfilment there could be a social dimension to the membership maintenance.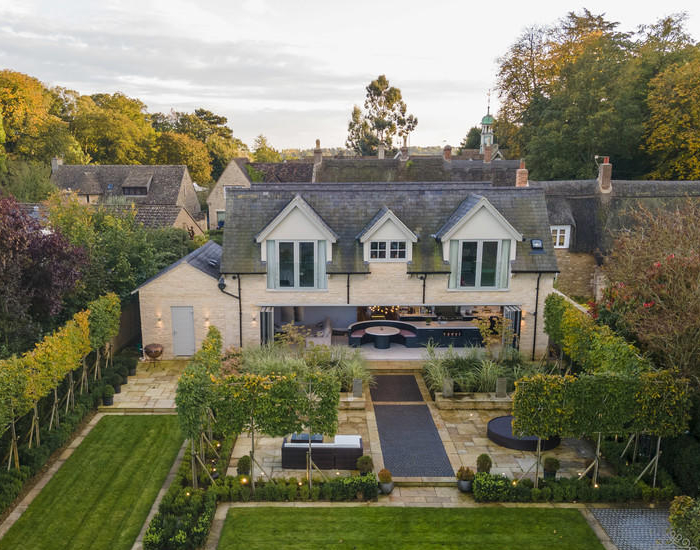 What do you think is the most important issue for architects to focus on right now, and what are you doing as a practice to tackle it?
Climate change remains an existential threat to humanity and all building projects should incorporate methods to decarbonize the built environment. However, with governments slow to act and introduce legislation to tackle climate change, it remains a constant challenge to get clients and developers to include this as a primary focus for the build. When the main interest remains the bottom-line, green elements can quite easily become value engineered out of the project. It tends to be easier to persuade individual clients to incorporate additional measures to tackle climate change. Overall, developers tend to see that building greener homes or buildings as a cost and not as added value, but we are starting to see developers more focused than before. Nonetheless we try to run a provisional energy design as early as possible for a project to shape the design. Often simple design techniques such as limiting glazing on north and south elevations can improve a building's performance without additional cost.