03 May 2023
This month, RIBA London spoke to Fathom Architects, a practice founded by three working parents as a collaborative studio with expertise in unlocking complex briefs and sensitive sites.
Navigating Brexit and a pandemic in their first five years meant flexibility has been baked in from the start. They recognise that talent doesn't need to be exclusive, welcoming people who balance architecture careers with teaching, creative ventures, or raising families.
Since 2016, Fathom has grown as a collective of specialists who love working together - 18 people in the studio and a wider network of trusted collaborators.
Primarily reimaging existing buildings – often in heritage settings - their sectors span workspace, residential, retail, and life sciences. Where repurposing isn't an option, they work hard to minimise the environmental footprint in construction and operation.
"Depth is key to every aspect of design and delivery at Fathom. Only by truly understanding the brief, and working collaboratively, can we deliver successful buildings and places."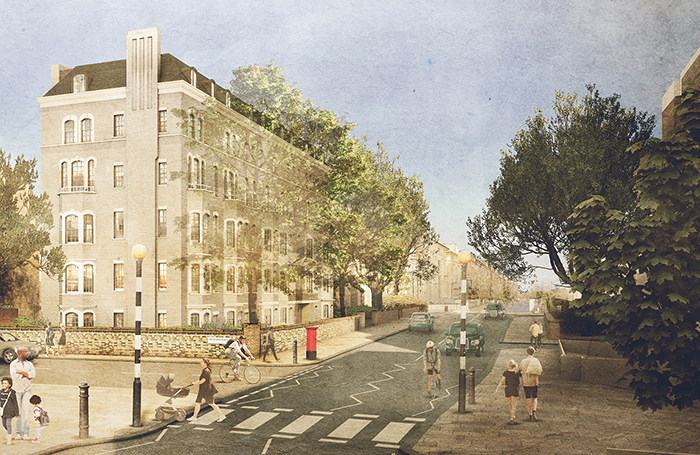 What do you think is the most important issue for architects to focus on right now, and what are you doing as a practice to tackle it?
Reducing carbon in the built environment is an urgent, industry-wide issue. Most of our projects at Fathom involve re-imagining existing buildings and avoiding unnecessary demolition and waste.
It's our belief that retrofit is an opportunity, not a constraint. Adaptive reuse enables us to shape strong identities with history and legacy embedded from the outset, creating distinctive spaces for clients and users. Retrofit projects have the added benefit of reacting faster to market changes with a shorter construction time than new builds.
We love the possibilities and challenges presented by historic buildings or those in sensitive settings – like Queen Street in Mayfair or Babmaes Street in St. James's. And get excited about developing bespoke solutions with specialists, such as a breathable two-layered insulation made from cork and clay at St Mark's Court in St John's Wood.
There's never a blanket response to finding the most sustainable solution. As problem solvers, we dedicate time to uncovering the right answers for each building and setting – which often appear counterintuitive. Only when it's clear from rigorous analysis and research that retrofit isn't the best long term option, will we consider new build.
Lateral thinking, collaboration, and creativity are our best tools to address sustainability. We work hard with trusted engineering partners to hone our approach for each site, understanding data and sharing accumulated knowledge and skills to feed into future projects.
What benefits have you experienced from becoming a RIBA Chartered Practice?
Being a RIBA Chartered Practice gives us access to different areas of practicing architecture, as a creative process and an operating business. Shared data on best practice helps us understand broader industry issues and analyse areas to improve. Online toolboxes for resourcing, Q&A, and RIBA Plans of Work are incredibly useful for young practices.
Something very important to us is creating paths for young people to access architecture, with a particular focus on inclusivity and supporting students' wellbeing.
This year, Director Justin Nicholls been selected for the RIBA Committee for Education & Learning to collaboratively work towards improving architectural education to be more accessible and affordable and encourage a more diverse future workforce.
We offer work placements through RIBA's Future Architects programme as well as directly with universities. Earlier this year we hosted Reemah, a deaf Part I architecture student from the University of Birmingham, challenging us to ensure our communication and culture was accessible and welcoming. After a week of hands-on experience in the studio and on site, we invited Reemah to give us honest feedback and she surprised us with a parting gift - a lesson in essential British Sign Language architecture terms.
Justin has also chaired the RIBA Awards London South East jury this year, which he found an invaluable process of exploring inspirational architecture with a team of experts.
Finally, we regularly attend RIBA London events to build knowledge and stay inspired. Recently we've enjoyed the Beauty: Who Cares Wins conference and the exhibition Long Life, Low Energy: Designing for the circular economy.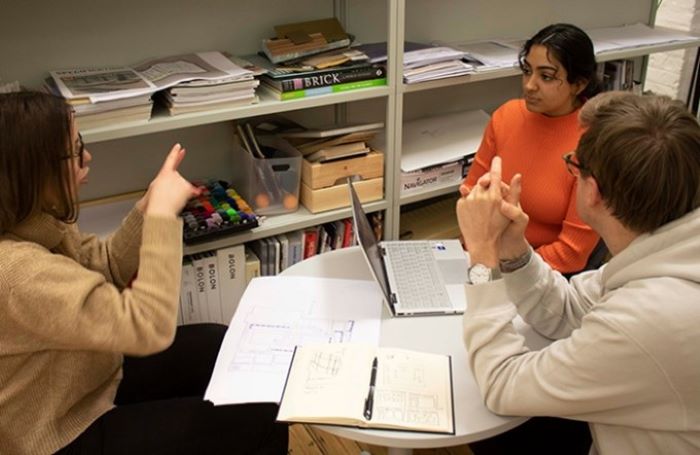 What's the most exciting project you've got coming up and why?
It's hard to pick one, as there are exciting aspects to all our projects.
But our mixed-use development in Blackfriars unlocked a site for our client, Southwark Charities, who offer older Southwark residents facing hardship the opportunity to live independently in a safe and supported environment.
The charity's trustees had spent nine years exploring opportunities for an almshouse development on the site but had been unable to reach a planning resolution. Our approach was to create a cohesive plan offering a balance of community and commercial benefits.
Sixty-two contemporary almshouses are created alongside community uses, affordable workspace, and public gardens – made possible through the creation of a 22,500 sqm flexible commercial building facing Blackfriars Road.
Designing almshouses has been a fascinating process involving workshops with current residents on combating loneliness whilst allowing for privacy, and research with the University of Stirling on dementia-friendly design principles.
As one of a handful of new build projects at Fathom, we designed the almshouses with Passivhaus-standard insulation and air tightness to prevent overheating, as well as a combination of measures to remove all fossil fuel connections.
The scheme received unanimous approval and is moving to site this year. With the Mayor's Design Advisory Group's 2022 report on Ageing London predicting that two million over 60s will be living in London by 2035 - making older Londoners the fastest growing demographic in the capital – this project feels like an important step forward in embedding older people at the heart of their neighbourhood.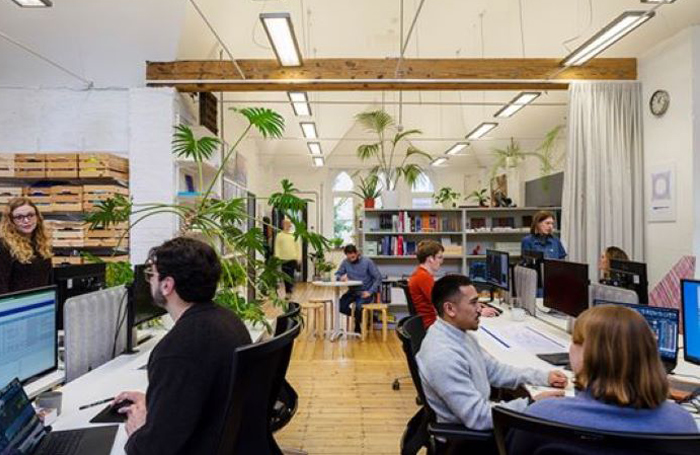 How do digital tools affect your design process?
As a relatively new practice – founded in 2016 – we started using BIM from day one. This was challenging because, at the time, there was a shortage of BIM skills (including us directors) but we committed to developing our collective knowledge to be able to offer the best service.
It's been a big transition but we're now in a position where our team prefers BIM to CAD, having experienced the benefits of using a single model for us, our clients and collaborators.
BIM models also feed into other AI tools such as VR. Last year we invested in Meta Quest 2 goggles using Sentio VR, which has enabled us to explore design options more closely and ensure we focus our time on the right challenges.
An important aspect of VR is giving the experience of design dynamically at a human scale, rather than a render where you see the whole building or space in one static image. This greatly helps our clients and the wider design team review the proposals and make any necessary changes early on.
As well as hand making models, last year we invested in an Ultimaker 3D printer as a quick and cost-effective way to turn design ideas into physical form. We can set the printer to run overnight, giving us a model the following day which helps to highlight mass, facades, views and relationships to neighbouring buildings. These models are useful to understand more detailed drawings and visualisation of specific spaces.
In our experience, AI tools make the design process not only more efficient, but better because it gives everyone confidence in decisions.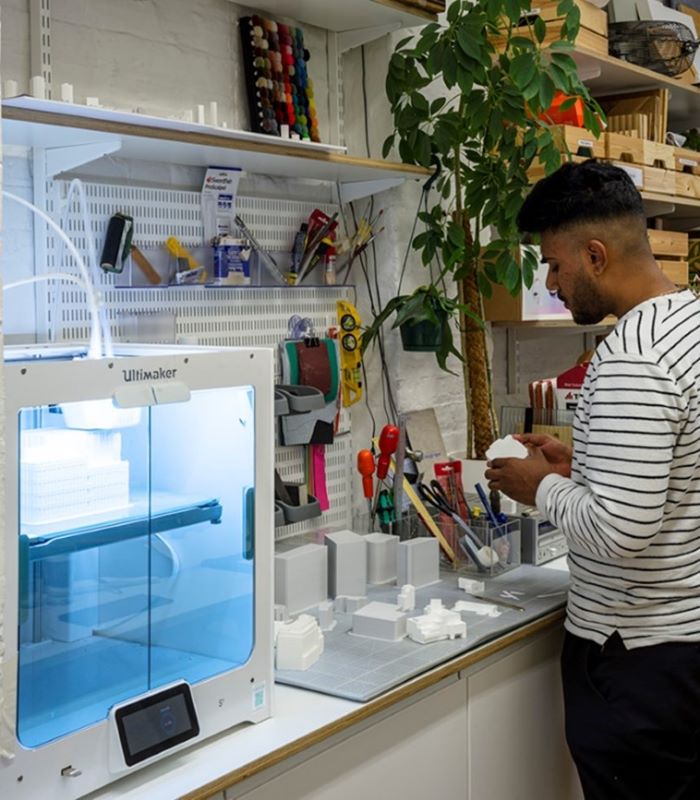 Where do you look for inspiration?

We're a naturally curious bunch, continuously exploring cities and spaces through trips out of the studio as a team. Even when we're on holiday, most of us are taking random detours to find architectural gems and swopping tips when we get back.
For projects, our first stop for inspiration is always the existing building and context. From key neighbouring buildings to the wider streetscape, we're looking for design clues in proportion, materials, and details. Early on we'll draw the streetscape context in elevation to reveal design relationships.
Within the building itself, we seek out past narratives to enrich our approach – understanding the people and stories who have shaped the building until now before carefully adding another layer.
You've adopted an interesting approach to hybrid working, can you explain how this works?
Fathom was founded by three working parents, so flexibility and the ability to work remotely were embedded from the start. As we've grown in size, we've seen flexibility as a win-win for everyone regardless of family commitments.
We share our London Bridge studio with Graphic Structures – an engineering practice that was set up around the same time as us and has grown at a similar rate. Initially, we divided the office space in half with assigned desks for each company.
But after the pandemic and a period of growth in both companies, we created a new model of a 50/50 'timeshare' where we use the office space on different days of the week. Fathom and Graphic Structures have two assigned days each, with Fridays being shared.
This means we all use laptops connected to a cloud-based server and are free to work at any desk on our assigned days. We have personal storage boxes which move with us, and cleverly branded spaces that can change at the flip of a board or switch.
Coming together as a team two to three days a week means the studio is always busy and vibrant. We enjoy each other's company to share ideas and collaborative thinking – as well as cake (we have a long-established weekly bake-off).
Our hybrid working models mean we're not tied to a daily commute. People have more time for passion pursuits, friends, and family and have been able to move further afield including Canterbury and Brighton.
To find out more about Fathom Architects, visit the Fathom Architects website or connect with them on Instagram.