RIBA Student Mentoring in the East Midlands
05 November 2019
RIBA wants to ensure that the next generation of architects is supported to drive the profession forward and that students are able to learn from the best. 55 architects from 40 RIBA Chartered Practices in the East Midlands are joining the Student Mentoring programme this term. We are extremely grateful to all of them.
The 2019-20 programme was launched in October for the current academic year, resulting in places for 101 architecture students at the four RIBA-validated Schools of Architecture in the region: the University of Lincoln; Leicester School of Architecture, De Montfort University; Nottingham Trent University; and the University of Nottingham.
During the Meet and Greet evenings at the Nottingham Trent University, mentor Matt McCreith from GT3 Architects shared his experience and the benefits he receives from the scheme. It was an inspiring story, especially for the four new mentors joining us this year in Nottingham.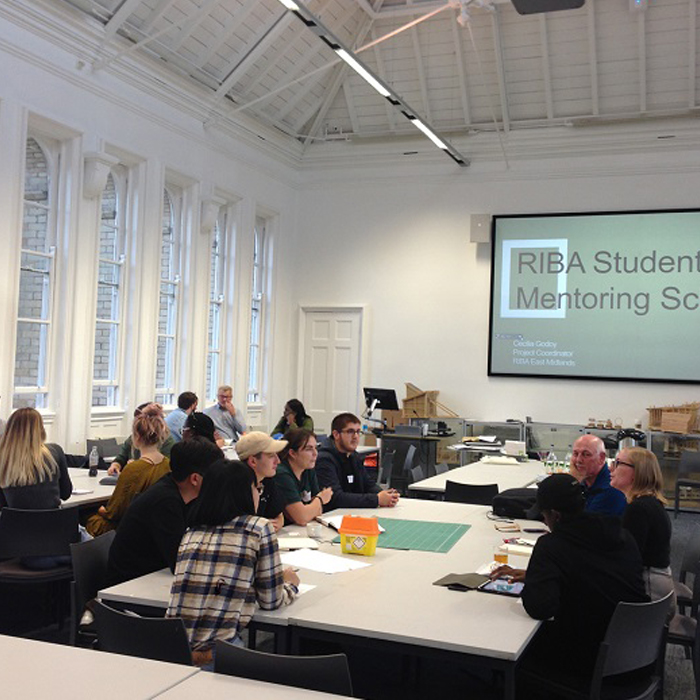 The RIBA Chartered Practices supporting students at Nottingham Trent University are: Be-Design, Benoy, CBP Architects, Franklin Ellis Architects, Leonard Design, YMD Boon, Whittam Cox Architects, RG+P and UMC Architects. New practices joining us this autumn are Maber and GT3. We also have new mentors joining from some of the practices listed here.
The RIBA Chartered Practices supporting the Leicester School of Architecture, De Montfort University are: Watson Batty, Pick Everard, Hickman & Smith, SGP, MAS Architecture, SKM Design and Design Studio Architects.

The practices participating this year at the University of Nottingham are: Allan Joyce Architects, A+G Architects, Franklin Ellis Architects, CBP Architects, Benoy, Leonard Design, YMD Boon, William Saunders, HLP, Marchini Curran Associates, Rayner Davies Architects, UMC Architects and Lungfish Architects, whom is the new practice joining the programme for this year.

Practices mentoring at the University of Lincoln are: Be-Design, Studio G Associates, XL architects, RPS architects, Core Architects The new practices we welcome this year in Lincoln are Origin Design Studio and Kier.
We are very grateful to all the architects in the region that are supporting the RIBA student mentoring.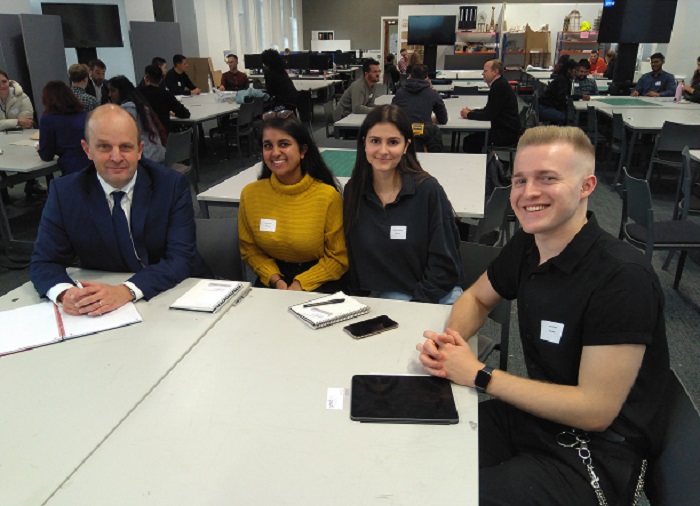 RIBA Student Mentoring is a benefit for RIBA Student members and is available to Part 1, Year 3 students of Architecture on RIBA-validated courses. Please see our Student Mentoring page for further information. If you would like to join the scheme as either a mentor or student mentee for next September, please contact Cecilia Godoy, RIBA Project Coordinator in the East Midlands.