Six buildings go head-to-head for the RIBA Stirling Prize 2017
20 July 2017
The six buildings shortlisted for the 2017 RIBA Stirling Prize are:
The winner will be announced on 31 October at the Roundhouse, London.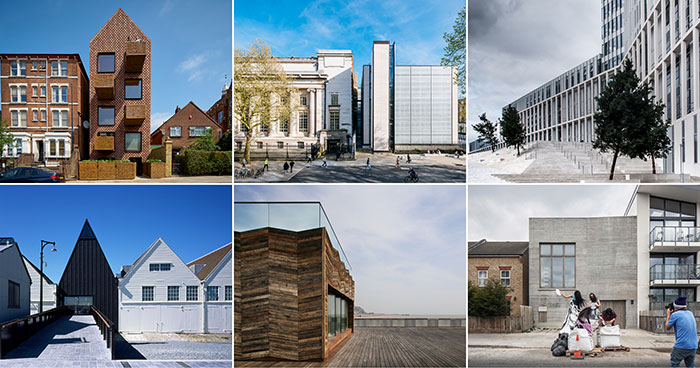 The shortlist - in detail
Barretts Grove by Groupwork + Amin Taha is a refreshing take on an apartment block. Generous, well designed spaces and quality finishings are wrapped up in a perforated brick skin which is punctuated by proud wicker basket balconies. RIBA President Jane Duncan said "Barretts Grove has injected an extraordinary small development of delightful, warm homes into an otherwise ordinary street in north London."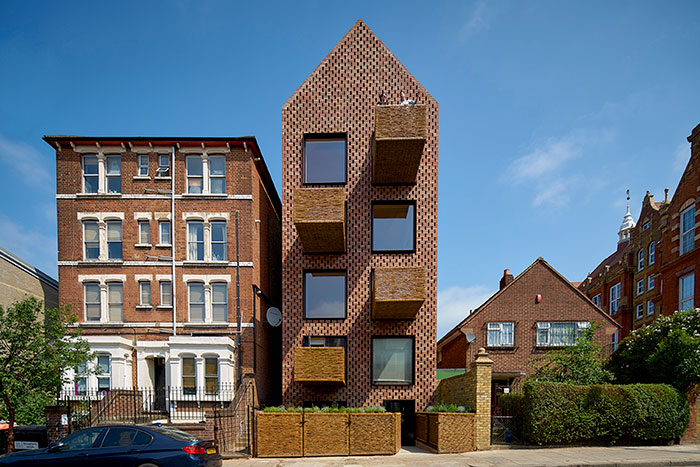 The British Museum World Conservation and Exhibitions Centre by Rogers Stirk Harbour + Partners provides additional exhibition, conservation and storage space for the most visited museum in the UK. This extension has, for the first time, allowed the British Museum to showcase artefacts previously too large to exhibit; such as the surviving timbers of a 37-meter-long Viking warship. Jane Duncan said this "is an extremely skilful partially-underground extension for the display, conservation and storage of the British Museum's incredible collections. Rogers Stirk Harbour + Partners have overcome incredibly complex planning constraints to create a building that enhances the area and this much-loved institution."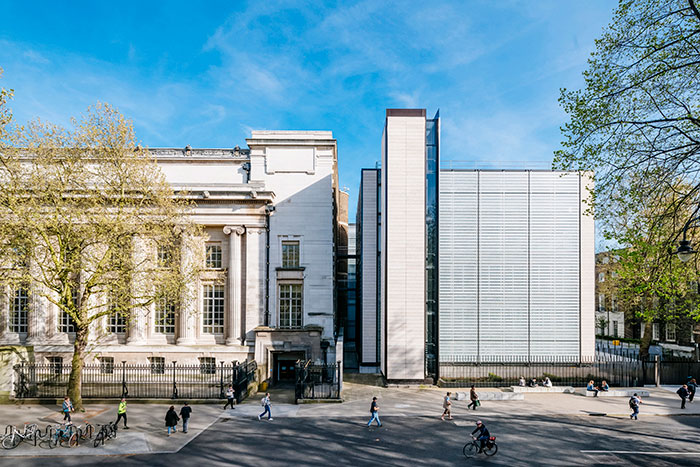 Command of the Oceans by Baynes and Mitchell Architects for Chatham Historic Dockyard in Kent is a sensitive yet bold conservation project which demonstrates a restrained, needs-must approach to repairs, while borrowing from the strong industrial design language of its environment to create a striking addition to the dockyard in the form of the new visitor entrance, clad in black zinc. Jane Duncan said "Command of the Oceans brings a bold and accessible new visitor experience to Chatham Historic Dockyard. A striking, black visitor entrance, exciting approach to conservation, and inventive raised route around the complex have given the dockyard a dramatic new lease of life."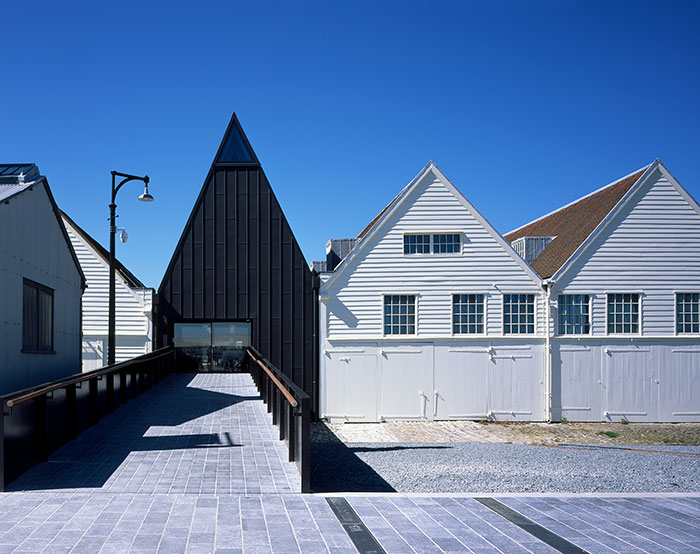 City of Glasgow College - City Campus by Reiach & Hall Architects and Michael Laird Architects is shortlisted one year after its sister site, the Riverside Campus, was also shortlisted. Bringing together six major faculties in 300 high-tech classrooms, multi-purpose lecture theatres and specialist teaching facilities, City of Glasgow College is both immense in scale (60,000m2) and considerate of details. Jane Duncan said "The City of Glasgow College's new City Campus is an immensely confident contribution to the architecture of the city, and is testament to Scotland's commitment to invest in high-quality further education. Unique elements like street-front 'shops' for the college's trainee hairdressers and chefs to earn and learn add to the comprehensive facilities that raise the bar for higher education buildings."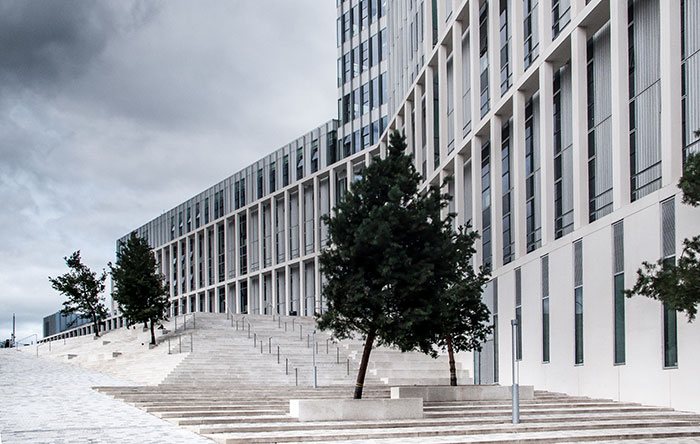 Hastings Pier by dRMM Architects is not only built on the iron remains of its Victorian predecessor but uses the reclaimed timber to create a sense of continuity between the past and the present. dRMM were selected for this project as part of a RIBA competition, and went above and beyond to realise the finished structure; writing the brief and helping raise the funds before design work had begun. Jane Duncan said "Hastings Pier has been driven by the passionate local community in response to the fire that destroyed their Victorian pier in 2010. This versatile and beautiful contemporary pier and visitors centre sits upon the repaired Victorian iron work of the original pier, and is kick-starting the town's renaissance."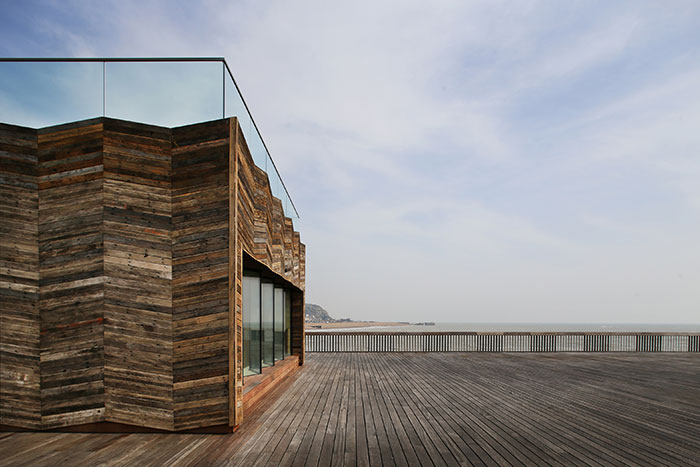 Photography Studio for Juergen Teller by 6a is a refined, yet flexible workspace for celebrated photographer Juergen Teller, comprising a series of three buildings and gardens. The detailing, from the finely formed stairs to the delicately beaded timber frames, is exquisite. Jane Duncan said "Despite its constrained and semi-industrial plot in west London, the Photography Studio for Juergen Teller is an oasis in which the architects and landscape designer Dan Pearson have created a seemingly modest yet sublime light-filled studio and garden. Every single detail created by this exceptionally talented architect is precise and highly considered."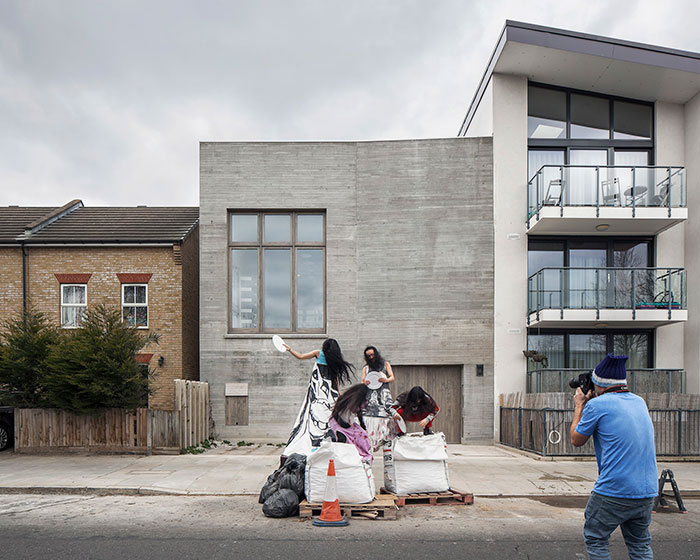 The winner of the RIBA Stirling Prize 2017 will be announced on Tuesday 31 October at the Roundhouse, London. Join us on the evening to be among the first to find out this year's winner.