Social housing 100 years on from the Housing Act
18 December 2018
It's 100 years since the ambitious 1919 Housing Act, promising subsidies from the UK government to help finance the construction of 500,000 houses. To mark this anniversary, we are kicking off an exciting 2019 programme of displays and talks focusing on social housing at both RIBA HQ, Gallery 128a at the V&A and RIBA North, Liverpool.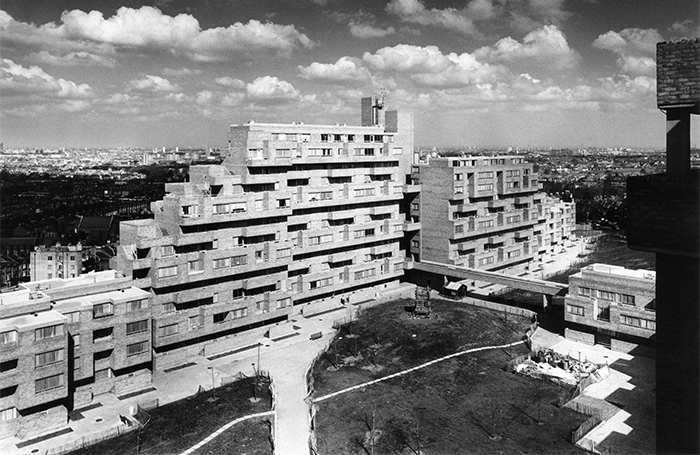 RIBA HQ, 66 Portland Place
A new display in the First Floor Gallery, you can explore 20 previously unseen and rediscovered photographs of Dawson's Heights in south London, designed by architect Kate Macintosh. All images are from the RIBA Architectural Press Archive, part of the RIBA Collections.
Free display, open 29 November 2018 to 2 February 2019.
Peter Barber: 100 Mile City

An evening with celebrated British Architect and urbanist Peter Barber as he discusses his recent RIBA-funded project in response to the London housing crisis, with a screening of 'The True History of the 100 Mile City' (dir. Grant Gee)."
Date and tickets available soon on architecture.com.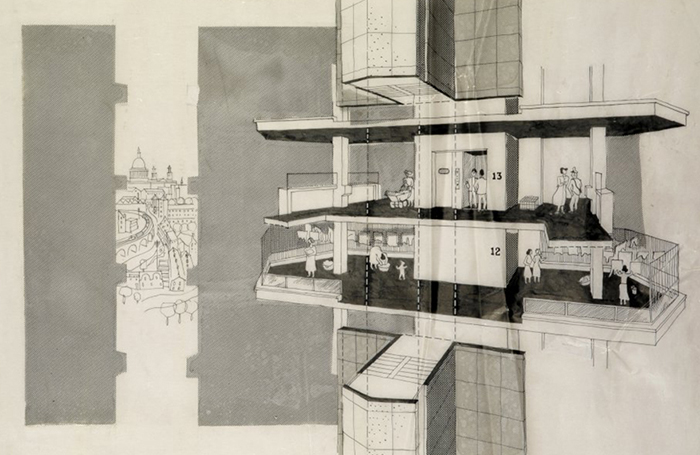 Gallery 128a at the V&A
This collaborative display by the V&A+RIBA Partnership is located in Gallery 128a, next to the Architecture Gallery. Drawn from the RIBA Collections and V&A archive, this display presents six UK social housing projects from the last 100 years, each with an experimental approach in addressing the provision of a home for all.
Five historic schemes and one contemporary example showcase the way architects and local councils have experimented with design and process in response to the need for mass housing, experimenting with parameters of public participation, of form and design, and of successive visions of contemporary societal and domestic life.

Free display, 24 November 2018 to 30 June 2019.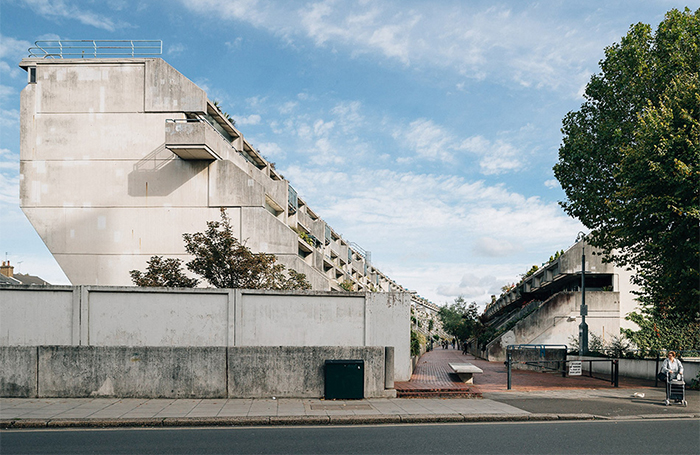 RIBA North
The Cook's Camden exhibition focuses on six schemes designed by the RIBA Royal Gold Medallist 2018, Neave Brown, including Alexandra Road (pictured), as well by fellow Camden architects Peter Tábori and Benson Forsyth.
The housing projects built in Camden in the 1960s and 1970s when Sydney Cook was borough architect – including Neave Brown's Alexandra Road, Benson Forsyth's Branch Hill and Peter Tábori's Highgate New Town - set out a model of street-based housing that continues to command admiration to this day.

Devised and curated by Mark Swenarton - emeritus professor of architecture at the University of Liverpool - the exhibition features photography, both exterior and interior, by Tim Crocker taken specially for 'Cook's Camden', as well as original black and white photographs by Martin Charles.
Free exhibition, 22 November 2018 to 05 January 2019.
Our social housing programming will continue throughout 2019. Visit architecture.com/whatson to see all of our latest talks, displays and exhibitions.