Specialist conservation courses can be a mid-career choice
08 February 2017
Specialist conservation courses became a compelling alternative to challenging job-hunting for newly-qualified architects during the recession, while for many mid-career professionals in full-time employment a specialist qualification may look attractive but out of reach. Modular courses that can be followed while remaining in practice can offer a solution.
RIBA Conservation Group member Fiona Raley recently completed the MSc in Building Conservation at the Weald and Downland Museum, validated by York University, which she says is ideal for practitioners.
This course is undertaken on a block release schedule from Wednesday to Sunday about every three months, adding up to six modules over two years, which Fiona says can be worked into annual leave.
'Most of the people on the course were mid-career on the wrong side of 40 who wanted to consolidate their professional experience by undertaking an academic course,' Raley says.
'People in later life, particularly if they have a management role, can find themselves drifting further away from their interests instead of sharpening their skills. One of the benefits of studying at Weald and Downland Museum is having historic buildings right there, and networking with real experts in their fields. It's materials focussed and offers a great mix of the practical and theoretical.'
Having an MSc reduces the amount of practical conservation experience needed by architects aiming to get on the RIBA Conservation Register, points out Raley, who also sits on the Register's Assessment Panel.
The RIBA currently lists a handful of prescribed preparatory courses for the entry level Conservation Registrant, but at MSc level the choice expands dramatically. The Institute of Historic Building Conservation (IHBC) currently recognises 23 master's courses.
Some courses are restricted to those with architectural or engineering qualifications, while most are open to a wide range of students from stone masons and lime plasterers to planners and art history graduates.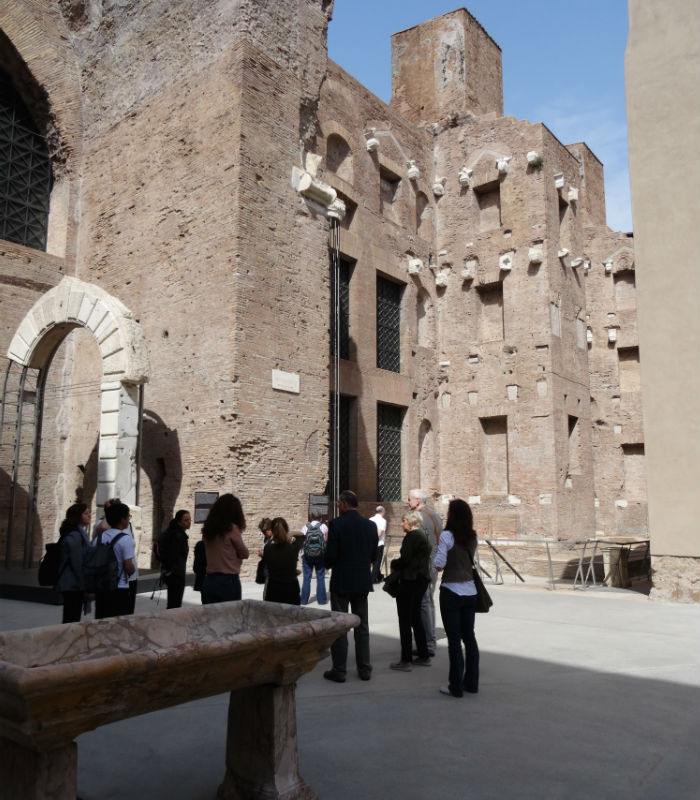 Dr Cristina Gonzalez-Longo, Director of the MSc in Architectural Design for the Conservation of Built Heritage at the University of Strathclyde, says her course is probably unique in being restricted to graduate architects and engineers while offering a modular option designed to suit mid-career practitioners in work.
'Most practitioners take the view that when it comes to running a project, you need to have a background in buildings and construction,' she says.
The Strathclyde MSc can be completed over one or two years, or spread over five years. Gonzalez-Longo, another RIBA Assessment Panel member, shares Raley's conviction that the most effective conservation courses are offered as intensive blocks, rather than one-day-a-week or weekend study options. The extended Strathclyde course modules take 5-6 days over a two-week period.
Another extended MSc, open to all-comers, is available at Bath, where there is a part-time course offered over four years in addition to the one- or two-year options.
Raley, meanwhile, is evangelical about conservation architecture at the present time, which she says has become much more exciting than the old historicism versus conservation debates, or the surveyor's prerogative to do things to listed buildings.
'Conservation architecture has its own identity these days. It's more about design and taking buildings forward and doing exciting interventions with them,' she says and can name David Chipperfield and Eric Parry among the interventionists she has had the opportunity to work with.
The application window for the RIBA Conservation Register at Specialist Conservation Architect (SCA) and Conservation Architect (CA) levels is currently open and closes on 31 March 2017. Applications to join the Register at Conservation Registrant (CR) level can be made at any time.
Thanks to Fiona Raley, Specialist Conservation Architect, Studio Sam Causer; Dr Cristina Gonzalez-Longo, Director of MSc in Architectural Design for the Conservation of Built Heritage at the University of Strathclyde.
Text by Neal Morris, © RIBA