Tackling modern slavery in construction supply chains
26 October 2017
The RIBA is about to become a signatory to the Construction Protocol drawn up by the Gangmasters & Labour Abuse Authority (GLAA) launched earlier this month. The Protocol commits companies and industry organisations to work together to root out modern slavery across construction supply chains.
While a common perception is that modern slavery on construction sites is something that might be found in certain overseas markets, the reality is that it is happening here in the UK, particularly with trafficked labour. The GLAA makes regular arrests and only weeks ago mounted a joint operation with the Health and Safety Executive (HSE) targeting construction sites across parts of London.
There are no definitive figures for the scale of the problem in the UK, but the construction industry has been identified as one of the four sectors most susceptible to modem slavery in its direct business operations and supply chains.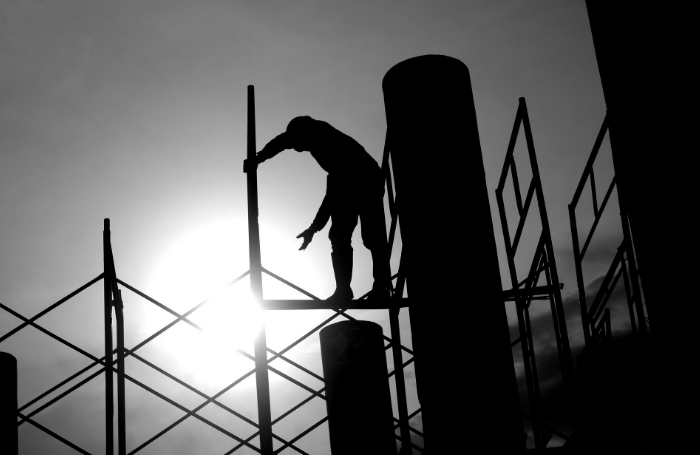 The UK's Modern Slavery Act (MSA) was introduced to ensure that no slavery is linked to any British products or services. It commits large companies to annual reports on what proactive steps they are taking to prevent links to modern slavery in any of their activities. Now two years old, more construction industry-focused initiatives such as the 'Construction Protocol' are taking shape.
The vast majority of architects' practices are not covered by the MSA's reporting requirements, which apply to businesses, or parts of a business, that have a global turnover of £36m or more and supply goods or services in the UK, although RIBA Head of Professional Standards Carys Rowlands says the direction of travel is likely to be lower thresholds in the future.
Rowlands sits on a pan-industry panel that has been drawing up a charter for UK construction, now in its final draft stages, to which the RIBA will also be a signatory.
'Currently we are most concerned to raise awareness of modern slavery as a relevant issue for UK architects and a concern that has to be addressed, but there will be more guidance becoming available to members in the near future,' says Rowlands.
The RIBA encourages all Chartered Practices to drive forward ethics, professionalism and sustainability at home and overseas. Some examples of what practices can do are set out in the July 2017 RIBA guidance document 'United Nations Sustainable Development Goals in Practice' and include developing and promoting a human rights due diligence strategy as well as a slavery and human trafficking statement that engages with the requirements of the MSA.
Last week at the second Modern Slavery and Ethical Labour in Construction Leadership Symposium, RIBA chief executive Alan Vallance outlined some of the work being undertaken by the Institute, headlined by the imminent creation of an Ethics and Sustainability Commission. The group will consult widely with architects and other professionals and advise the RIBA on ethical and sustainability activities moving forward.
Vallance told the symposium that the requirements of the MSA and the UN's Sustainable Development Goals will help to inform the review and overhaul of the Code of Professional Conduct and Code of Practice that is already underway.
Guidance in the pipeline will include three case studies on how practices are addressing ethical issues, including how they influence and engage with their supply chains. A series of 'ethical dilemmas' will highlight some of the challenges facing practitioners today, amongst them modern slavery.
Additional core CPD sessions focussing on ethical issues are in development.
Members interested in learning more about examples of modern slavery within construction supply chains can watch the forced labour awareness video 'Concrete' produced by Stronger Together, an initiative aiming to reduce modern slavery – hidden forced labour, labour trafficking and other forms of third party exploitation.
Thanks to Carys Rowlands, RIBA Head of Professional Standards.

This is a 'Practice News' post edited by the RIBA Practice team. The team would like to hear your feedback and ideas for Practice News: practice@riba.org

Posted on 26 October 2017.