Looking after your mental health and wellbeing
22 May 2020
These are unprecedented times and the effects of the coronavirus pandemic are far-reaching for society, the architecture profession and our members. With impacts being felt on the economy and the environment, they are also of course being felt by us all through our physical and mental health.
Looking after our mental health is now more important than ever. So to help architects focus on maintaining a healthy mind, we have collated a range of resources from practical guidance and support to inspirational ways to engage with culture and the arts.
To mark Mental Health Awareness Week 2020, we asked President of the Architects Benevolent Society, Jane Duncan OBE, to write us a guest blog, sharing her own experience of lockdown.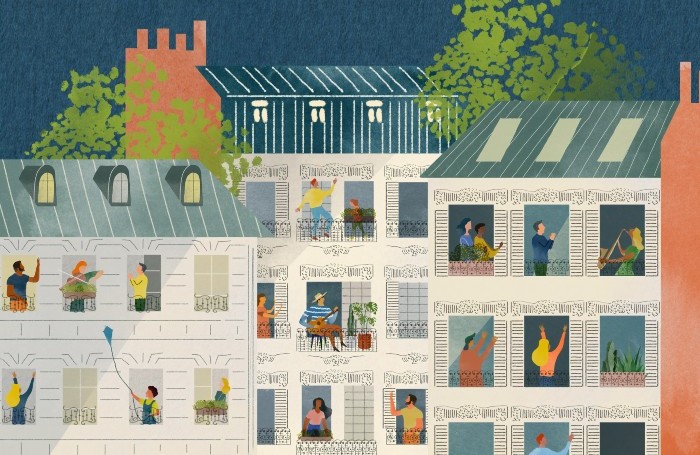 There has been a growing recognition of mental health issues in professional environments over the past few years and, encouragingly, more and more employers are aware and understanding of the pressures that mount up on their staff.
If you don't feel comfortable talking to your employer however, contacting the welfare team at Architects Benevolent Society (ABS) is an alternative route. The ABS gives people a chance to talk about their situation and discuss the next step to accessing help and support confidentially. It has a well-established partnership with Anxiety UK that offers Mental Health Support via the charity's UK-wide network of therapists.
Despite the UK Government's recent relaxation of some measures in the lockdown, many architects will continue to work from home for some time.
We spoke with Architect Priya Aiyer (wellbeing ambassador for ABS) to explore some of the challenges working from home presents to our personal and professional lives, and came up with a series of strategies architects can use to keep a healthy work-life balance.
To help practice leaders support working and furloughed staff during this time, we worked with the Architects' Mental Wellbeing Forum (AMWF) to create a COVID-19 support toolkit for architects.
We also spoke to several members of Assael Architecture – a practice which chairs the AMWF. Drawing on additional guidance in the AMWF Architects' Mental Wellbeing Toolkit, we have pulled together five areas of focus for practice leaders including 'top tips' to help them keep staff happy, healthy and motivated.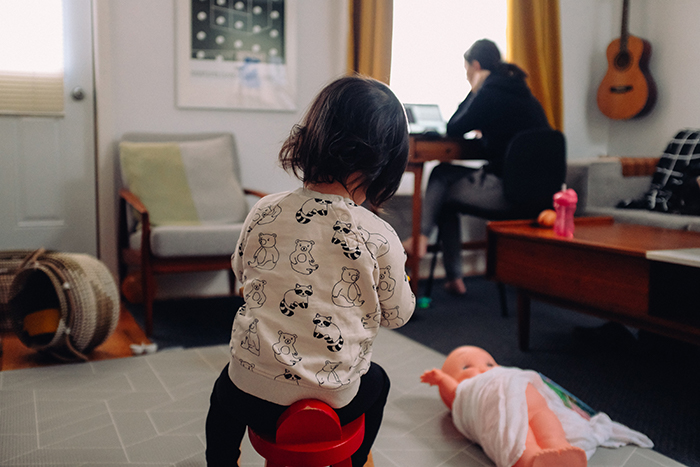 Art and culture to make you feel good
It is widely acknowledged that engaging with art and culture - whether that be creating or consuming it - has a positive impact on our wellbeing. With museums and venues set to stay closed for a while, we've collated a selection of online resources members can experience during lockdown.
Whilst the RIBA's current physical exhibition - Freestyle - Architectural Adventures in Mass Media is closed - you can still access a variety of online resources, ranging from a short film exploring how the exhibition was curated to podcasts about the commission to articles about the exhibition's design and use of objects from the RIBA's collection.
This initiative aims to bring arts and culture directly into people's homes during lockdown. Ranging from masterclasses on how to create art at home to a curated selection of the best online visual, performance and literary arts and archive materials on offer from some of the world's leading museums, galleries and theatres.
One of Scotland's most diverse cultural events, this festival aims to support the arts and challenge preconceived ideas about mental health. Now a virtual festival, it will feature film, music, theatre, dance, visual art and literary performances.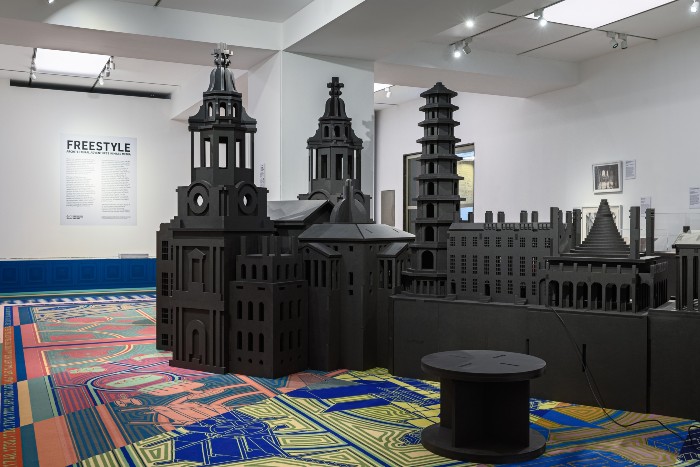 Designing buildings for healthy people is innately linked to a prosperous natural environment. We spoke to interior designer and author of 'Wellbeing in Interiors: philosophy, design and value in practice' Elina Grigoriou and architect and author of 'Biomimicry in Architecture' Michael Pawlyn on why they both believe this to be the case.
Elina argues that the three pillars of sustainability, as advocated by the UN, are intended to represent the intersection of environmental, economic and social factors. As architects strive, though, to achieve challenging technical environmental targets in relation to the climate emergency, the quality of life of buildings inhabitants can all too easily be overlooked.
Ben Channon is Head of Wellbeing at Assael Architecture and the author of Happy by Design: A Guide to Architecture and Mental Wellbeing.
In this feature, he talks about how findings from neuroscience and psychology can be incorporated into design choices. A resident's sense of control over their environment, for example, should be a fundamental consideration for a project: placing the user first should be at the heart of a design.