Talking about mental health and wellbeing
16 May 2019
For Mental Health Awareness week, we have collected several recent RIBA Professional Features in which practices and architects have shared the ways they address wellbeing and mental health issues in the workplace and in architecture itself.
One thing that is abundantly clear from all of them is that putting wellbeing considerations into practice promotes a virtuous circle: happy practices are more profitable ones; while architecture that engenders social wellbeing adds value to clients. Improving the wellbeing aspects of your office or design work is a win-win activity.
Ben Channon is an Associate and Mental Wellbeing Ambassador at Assael Architecture and the author of Happy by Design: A Guide to Architecture and Mental Wellbeing. Channon was also instrumental in setting up the Architect's Mental Wellbeing Forum, @AMWForum.
In this feature, he talks about how findings from neuroscience and psychology can be incorporated into design choices. A resident's sense of control over their environment, for example, should be a fundamental consideration for a project: placing the user first should be at the heart of a design.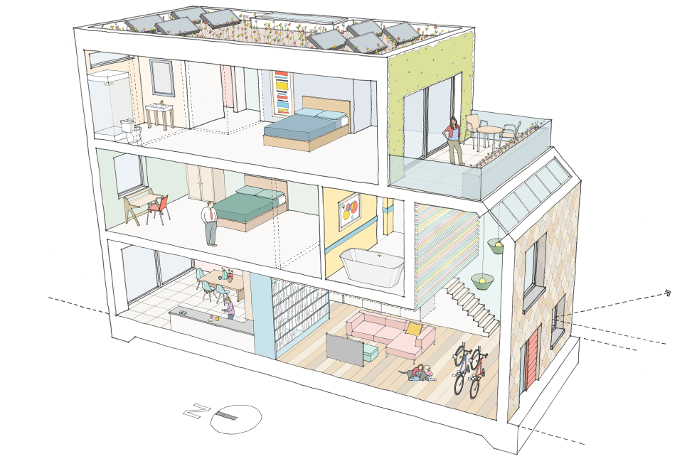 Creating an environment in which staff are motivated, committed, and enjoy working together is key to a resilient and happy practice. We talked to Geoff Rich, Managing Partner, Feilden Clegg Bradley Studios about the importance of listening and communication in maintaining the health and morale of a workplace.
In particular, Rich cites the benefits of eating and drinking together: it increases social interaction and lends a sense of structure to work. At FCB, there really is such a thing as a free lunch.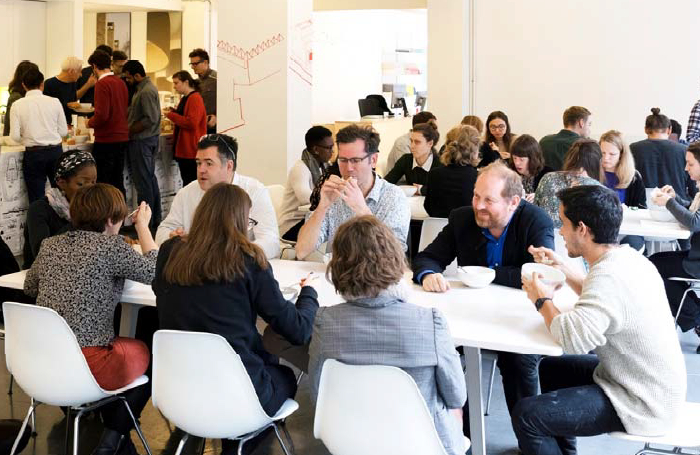 Barbara Kaucky, Director, Erect Architecture and Tomas Millar, Director, Millar Howard Workshop are keen to extol the benefits of flexible working. Kaucky's practice offers flexible working to all, and three- or four-day working has become the norm. She describes the practice as a happy and busy place to be.
Meanwhile, Millar says that flexible working has revolutionised the way the practice works, and has increased trust between colleagues.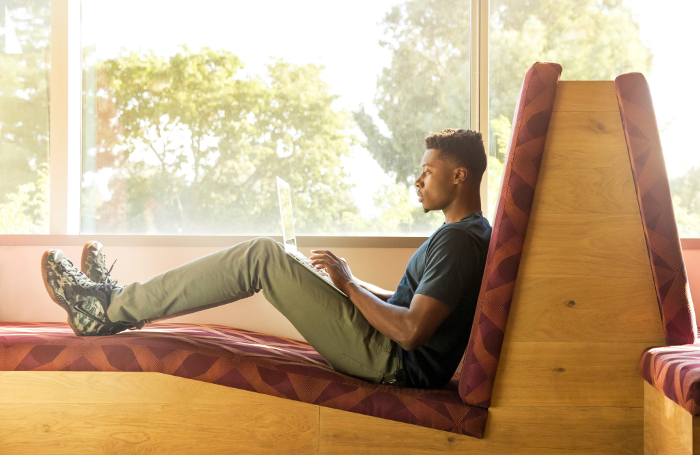 The RIBA provides further guidance on mental health, including tips and strategies on what both employers and employees can do.
These often have no cost to the practice and improve the working life of everyone. They might be steps such as setting up mental health first aiders, providing staff with access to resources, and addressing work/life balance issues.