17 January 2019
Every architect should be aware that preparing a fire safety strategy for a building is a requirement of Building Regulations. However, reports suggest there is little consistency over what information is being handed over in practice.
This requirement is set out in Regulation 38 of the Building Regulations. No project, including extensions or material change of use, should be given a completion certificate by a Building Control Officer (BCO) or Approved Inspector (AI) without the regulation being satisfied.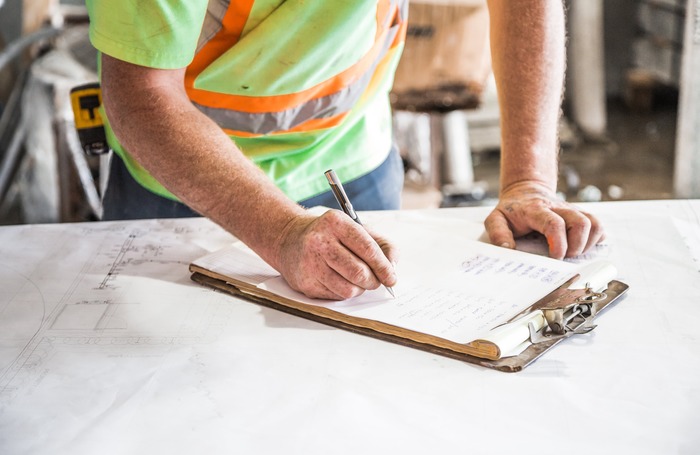 In practice, the adequacy of fire safety information has varied enormously ever since the introduction of the Regulation in 2010. Anecdotal evidence suggests that in some cases a formal fire strategy document is not presented at all.
There is no prescriptive format for fire safety information. Guidance set out in Approved Document B Appendix G in Volume 2 accepts that a case-by-case approach is appropriate, although it does offer illustrative lists of information that could be supplied for either 'Simple' or 'Complex' buildings.
Crucially for architects, one of the requirements for both of these classes of building is that any design assumptions that have an impact on fire safety, and all fire safety measures incorporated into the building (passive and active), should be clearly documented.
All of this raises another important issue for architects and designers: whether their specifications are compromised during construction by contractors or cost-consultants – especially on Design & Build projects. Design quality being compromised at the construction phase is a common complaint, but when it comes to fire safety, changes can have life-threatening consequences.
Jane Duncan, Chair of the expert advisory group on fire safety at RIBA, has suggested one way forward: that architects provide handover documents at the point where another party – the contractor or client – is taking over their project. This document could set out fire safety measures that are incorporated into the design up to that stage and state any further measures required to make the project fire-safe.
While building contracts never require design specifications to be followed to the letter, Duncan argues that such handover documents would allow architects to fulfil their duty of care. She thinks many contractors and their insurers would actually welcome clear guidance on what they need to do to ensure fire safety.
Paul Bussey, CDM & Fire Lead at AHMM Architects and a member of the RIBA's Regulation and Standards Group, says his practice has been looking at ways of highlighting items in specification documents that should not be changed – notably by marking them with a fire symbol. This method is also applied to other important design issues relating to Health and Safety, highlighted by hazard symbols.
Clear warnings would be made that any changes to specifically marked items would require revised Building Regulations and CDM approval for the project, in the expectation that contractors would want to avoid the inevitable delays this would entail.
Bussey points to the second 'gateway point' proposed by the Hackitt review as a sensible stage at which an architect could pass on a coherent Fire and Emergency File to the client – just prior to the signing of construction contracts.
Northampton-based practice Morton Wykes Kramer has started taking a similar approach by highlighting 'must have' elements of design specification, both for fire safety and for elements of thermal performance.
'We've addressed this by listing all of the "must-haves" at the front of the specification document. We can put it on the table at a pre-contract meeting and make it clear these things are really important and should not be changed,' says director Dominic Kramer.
The practice adopted this approach after some of its Passivhaus projects were compromised by a quantity surveyor making product substitutions that meant thermal performance calculations went out of the window. But the strategy lends itself equally well to fire safety measures that must be included if the wider fire strategy is not to be undermined.
While Kramer recognises that while a contractor will probably always look for cheaper components, the aim is to establish some no-go areas. 'A specification document might run to 300 pages, so we highlighted which bits are crucial,' he explains. 'The contractor cannot then turn around later when there is a problem and ask "Where did you say that?".'
Thanks to Jane Duncan, Director, Jane Duncan Architects + Interiors; Paul Bussey, Senior Technical Consultant, AHMM; Dominic Kramer, Director, Morton Wykes Kramer.
The RIBA will be bringing its CPD seminar Fire Safety for Designers Post-Grenfell to 15 locations across England this year, presented by Paul Bussey. A brochure providing details of these and all other RIBA Core CPD events may be downloaded from the RIBA's website.
Text by Neal Morris. This is a Professional Feature edited by the RIBA Practice team. Send us your feedback and ideas

RIBA Core Curriculum Topic: Legal, regulatory and statutory compliance.
As part of the flexible RIBA CPD programme, Professional Features count as microlearning. See further information on the updated RIBA CPD Core Curriculum and on fulfilling your CPD requirements as an RIBA Chartered Member.
Posted on 17 January 2019.