26 January 2018
The RIBA has recently updated its ten mandatory CPD core curriculum topics. The update was fuelled by a recognition that the role of the architect is ever changing and that there is a need to re-adjust to ensure that RIBA members have the proper skills necessary to maintain high standards in practice now and well into the future.
The ten topics cover technical and business skills but also look to reinstate people, communities and places as the central focus of architectural work. Hence the first topic in the new curriculum – 'Architecture for Social Purpose' – to which Chartered Members must dedicate a minimum of two hours of CPD annually.
Architecture for social purpose is about understanding the social value and economic and environmental benefits that architecture brings for individuals and communities. Through this topic the RIBA is seeking to support its members and encourage them, through their work, to: improve people's lives, enhance social identity, enable and foster cohesion and wellbeing and make informed, fair, and ethical choices.
The RIBA is also encouraging its members to be role models, both leading by example and using their position on a project as an opportunity to positively influence other built environment professionals and the supply chain.
Placing 'Architecture for Social Purpose' firmly within the RIBA CPD core curriculum is one way in which the RIBA is encouraging its members to focus on people and communities in their role as place-makers. In this area, the core curriculum is strongly supported by other activity of the Institute which is seeking to bring 'ethics', professional standards, equality, diversity and inclusion and social responsibility to the fore.
Other initiatives include:
the role model and practice role model projects
the creation of an Ethics and Sustainable Development Commission
the launch of a 'conduct review' to scrutinise and re-write the Code of Professional Conduct and Code of Practice
ongoing work and publications in conjunction with the United Nations Global Compact around the Sustainable Development Goals and several collaborative initiatives to tackle modern slavery in construction
Finally, we work with our expert advisory group, Architects for Change, on projects such as mentoring.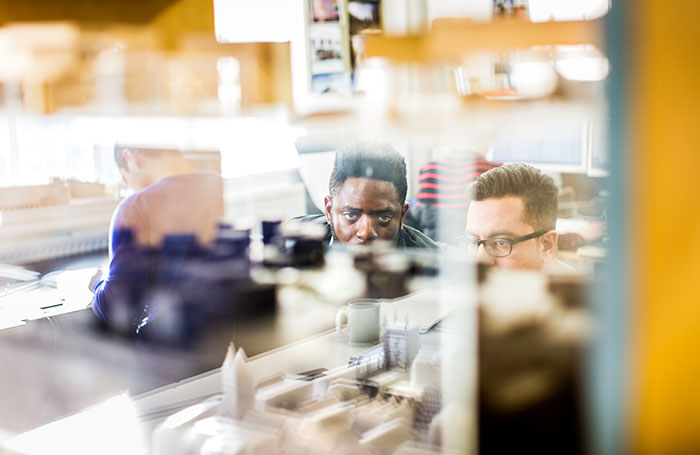 Many architects and architectural practices have already recognised and responded to the need to promote social purpose and the wellbeing of people and communities through their work. This is a need which harks back to the original purpose of the RIBA – 'the general advancement of Civil Architecture'.
The message to other architects and, in particular, to RIBA members is that social purpose, social responsibility, ethics, professional standards and equality, diversity and inclusion must now become core and integral to architectural practice.
The increasing demand from the public for such a focus (in many professions) suggests that only businesses that really grasp this need and respond to it positively will survive and prosper.
We have an easy way in to understand this new obligation through 'Ethics in architecture: best practice for sourcing materials, products and people'. Led by Chris McCann from Resilient World, this CPD seminar will be delivered in 13 English locations throughout 2018 as part of our RIBA core CPD programme.
You can find more about Architecture for Social Purpose as part of the RIBA CPD core curriculum here.
For more information on other new and upcoming RIBA initiatives, please explore your weekly Member Update and our website or take a look at our resources on equality, diversity and inclusion.
Text by Carys Rowlands, Head of Professional Standards