What makes the RIBA Awards different
07 January 2019
We know. Architecture awards are everywhere.
Each year another handful of organisations throw their hat into the ring with a new awards programme. But in the face of ever stiffer competition, we're proud that our members still regard the RIBA Awards as the most relevant to architects, clients and the public.
That's why if you only enter one awards programme this year, make it the RIBA Awards.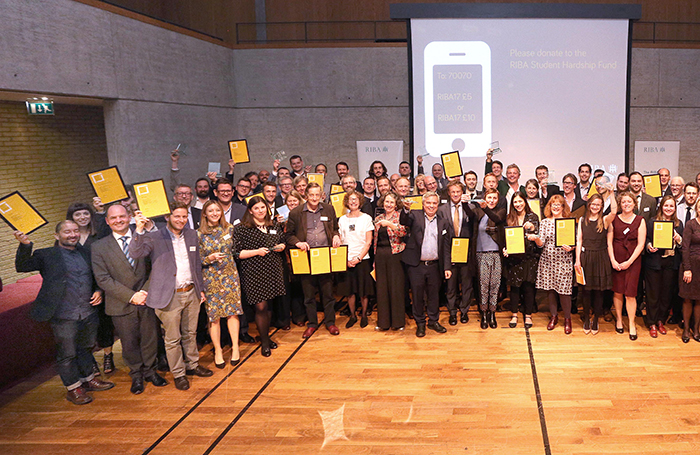 So what makes the RIBA Awards different?
For over 50 years the RIBA Awards have championed and celebrated the best architecture in the UK, no matter the form, size or budget. The list of previous winners reads like a roll call of some of the most respected architects in the profession, whether emerging or established, large practices or solo practitioners.
Unlike other awards programmes, we don't make you submit your project to multiple entry categories to get it considered for more than one award. Your project only needs to be entered once to get it in the running for all our regional and national awards, from regional Conservation Awards and Project Architect of the Year to the Stephen Lawrence Prize, to name just a few.
Every project shortlisted for a RIBA Award is visited by a jury of leading architects and relevant experts. We think it's essential that judges get up close and personal with a building before thinking about giving it an award.
We don't choose which projects get shortlisted and win awards – that important task falls to your fellow architects and peers. We welcome new talent and fresh perspectives onto our regional and national juries every year. Stay tuned to find out this year's juries, which we'll be announcing on 31 January.
We link our entry fees to the value of the project, to encourage buildings of every scale and budget to enter the running. Our fees have been frozen for three years and start at just £85.50 (+VAT) if you enter before 7 February.