What 'net zero carbon buildings' means for practices and developers
16 May 2019
The Extinction Rebellion movement's drawing of an unprecedented amount of mainstream media attention to climate change, and the UK government's subsequent motion to declare a Climate Emergency have underlined the urgency of addressing carbon emissions.
The UK Green Building Council's (UKGBC) Net Zero Carbon Buildings: A Framework Definition document could not therefore be more timely, launched at the Houses of Parliament on 30 April 2019. It is informed by the 2016 Paris Climate Agreement's conclusion that global emissions must be almost halved by 2030, and eliminated completely by the middle of the century.
"The need for urgent action to reduce carbon emissions from the construction sector has been put into sharp focus in recent weeks," asserts Gary Clark, Chair of the RIBA's Sustainable Futures Expert Advisory Group. "So the publication of the UKGBC Net Zero Framework is wholeheartedly welcomed by the RIBA Sustainable Futures Group."
The document defines what achieving net zero carbon emissions means in terms of two approaches: the construction of a building; and the operation (in-use energy consumption) of it.
It also identifies a third approach, that of a building's whole-life carbon emissions, and cites this as the ultimate net-zero target. While acknowledging this is not currently practicable, it suggests it would be feasible by 2021.
For a building's construction, the net zero definition provided is "when the amount of carbon emissions associated with a building's product and construction stages up to practical completion is zero or negative, through the use of offsets or the net export of on-site renewable energy."
For a building's operational energy, it is "when the amount of carbon emissions associated with the building's operational energy on an annual basis is zero or negative". A net zero carbon building is "highly energy efficient and powered from on-site and/or off-site renewable energy sources, with any remaining carbon balance offset."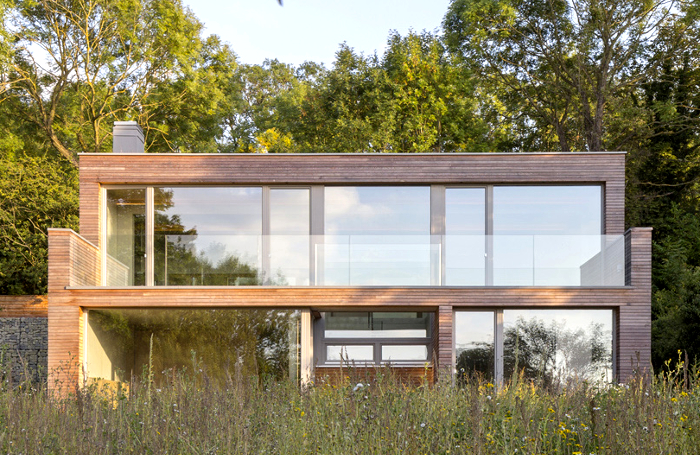 These definitions are recommended for the use of "building developers, designers, owners, occupiers, and policy makers to inform the development of building tools, policies and practices."
In elaborating on the two approaches (construction and operational energy), the framework drills down into considerable detail. It provides examples of how a "whole-life carbon emissions breakdown for new buildings" might look for different building typologies such as office, warehouse, or residential.
Similarly, the document provides examples of how a building's operational energy might be demonstrated by agents such as "a portfolio owner", "the owner of a multiple building development" and "the building owner in a multi-let commercial building".
It also provides invaluable background context to the global Advancing Net Zero campaign, set up by the World Green Building Council in 2016, and the Net Zero Buildings Commitment. Reading the list of signatories will be instructive for built environment professionals in terms of the potential future impact on work: 18 large businesses, 22 cities and six nations or regions have signed up, including London, Paris, New York, Sydney, Scotland, and Catalonia.
In discussing the framework's applicability, it cites the Passive House and Energiesprong approaches to energy monitoring alongside the government's smart meters programme, also pointing out that any future developments in green mortgages will inevitably ramp up the scrutiny upon in-use building performance.
"The Net Zero Framework gives clear, concise guidance on what needs to be done, by whom, and crucially by when," adds Gary Clark. "It is critical that the construction industry speaks with one voice when it comes to addressing climate change with urgency."
"This year the RIBA will fully embed sustainability into the Plan of Work, aligned to the Net Zero Framework Definition. It will provide a means for project teams to target sustainable outcomes in the brief, manage the delivery of them through each stage, and undertake meaningful Post Occupancy Evaluation after handover. We hope this alignment of thought and clarity of message will build momentum to deliver a sustainable future."
Thanks to Gary Clark, Associate Director, WilkinsonEyre and Chair of the RIBA Sustainable Futures Group.
Text by Neal Morris. This is a Professional Feature edited by the RIBA Practice team. Send us your feedback and ideas
RIBA Core Curriculum Topic: Business, clients and services.
As part of the flexible RIBA CPD programme, Professional Features count as microlearning. See further information on the updated RIBA CPD Core Curriculum and on fulfilling your CPD requirements as an RIBA Chartered Member.
Posted on 16 May 2019.