Today 38% of global energy related greenhouse gas emissions are attributable to the built environment. Our latest report, Built for the Environment, demonstrates the role the industry is playing – and must play – in tackling the climate emergency.
The report, produced in partnership with Architects Declare, brings together a cross-section of research and publications submitted by the built environment sector. Using this evidence and ahead of COP26, the report urges governments to take urgent action, set more ambitious targets and building codes, and embed sustainability within planning systems.
However, we cannot tackle global climate and biodiversity emergencies without changing the way we design and construct buildings. Built for the Environment makes a collective call to the entire built environment sector to embed, replicate and scale up sustainable best practice design that considers the needs of future generations.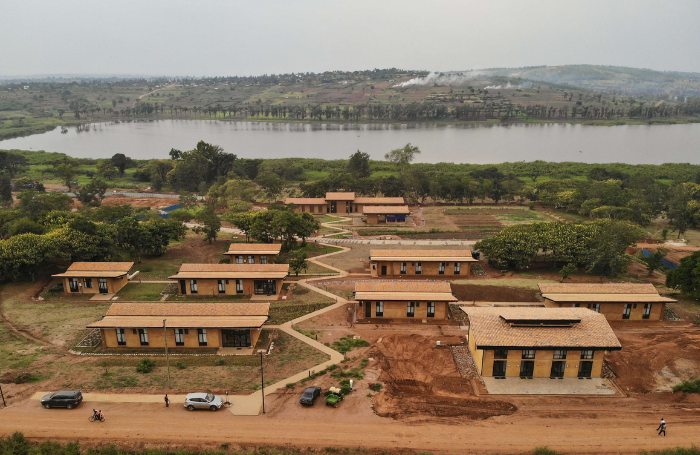 Recommendations in the Built for the Environment report
Governments to ensure environmental targets are science-based and fair
This means reporting greenhouse gas emissions on a consumption basis, and including built environment actions and all sources of emissions within net zero plans (including Nationally Determined Contributions).
Governments to shift focus onto reducing absolute emissions
As opposed to reductions per square meter of building area, or per person. Greenwashing or reliance on large offsets will not help us meet our collective goals.
Governments must both mitigate and adapt to the climate and biodiversity emergencies
Nature-based solutions and traditional ecological knowledge, wisdom and technologies are central to both.
Those operating within the built environment to actively adapt practice
From breaking down silos between disciplines and competencies, to communicating and sharing information, to shifting cultural ideas of beauty and design, the entire sector must adapt.
Information to be openly and widely shared
This is to enable collaboration and transparent decision-making. This includes information around land, buildings, ecosystems, and infrastructure, as well as knowledge and skills.
Social justice to remain at the heart of all action
This means involving those impacted by change in decision-making, and together designing social policies to facilitate a transition to a fair and sustainable built environment, taking steps to ensure unintended negative consequences are addressed quickly and fairly.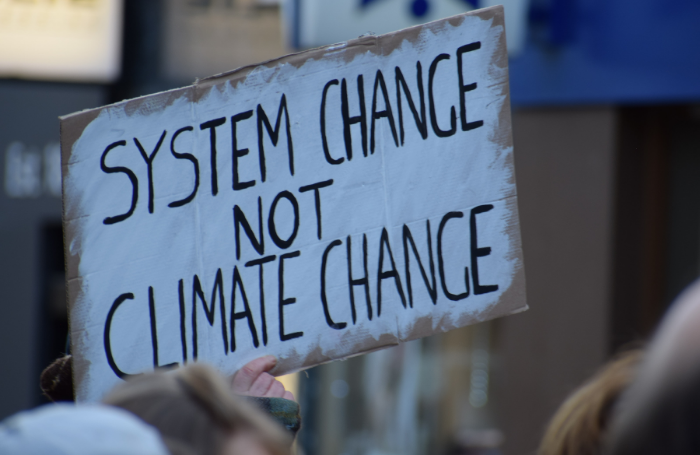 To ensure architects are on the trajectory to net zero, we're also encouraging all RIBA Chartered Practices to join our 2030 Climate Challenge, which sets a series of targets for embodied carbon, operational energy and water use.
Find out more and attempt the goals today.
Report endorsers
Builders, contractors, suppliers, asset managers, property developers and investors
12GOGREEN
Argent LLP
BAM Construct UK Ltd
Bioregional
BuildX Studio
CBRE Investment Management
Claire Gaudion Ltd
COMVIVE
d p agency Ltd
Derwent London
Dodds and Shute
Dukelease Properties Limited
Galliford Try Holdings Plc
Grosvenor
Home.Earth
Interface
ITW Construction Products Offsite
Laing O'Rourke
Lendlease Europe
Optio Living
Pace Investments
Rakennusasiaintoimisto Aarre Oy
Robertson Group
Sir Robert McAlpine
SUEZ Recycling and Recovery UK Ltd
Wates
Wilmott Dixon
NGOs, professional institutes, membership bodies, research, and academia
1 Million Women
Architects Declare Aotearoa NZ
Architects Declare DK
Architects Declare Hungary
Architects Declare Ireland
Architects Declare Switzerland
Architects Declare Australia
Architects Declare
Architecture 2030
Architecture 2030 Australia
Better Buildings Partnership
BHL Building Health Lab
BRE
C40 Cities
Canadian / Turtle Island Architects Declare
Central Saint Martins: Spatial Practices Programme
Centre for Natural Material Innovation, University of Cambridge
Chartered Association of Building Engineers
Chartered Institute of Building (CIOB)
Danske Arkitektvirksomheder
Ellen MacArthur Foundation
GRESB
Good Homes Alliance CIC
Institute of Environmental Management and Assessment Institution of Environmental Sciences International Union of Architects
International WELL Building Institute
KLC School of Design
Landscape Institute
Latvian Architects Declare
LETI
Lia Ghilardi associates
Mackintosh School of Architecture, the Glasgow School of Art
MCS Charitable Foundation
New Zealand Institute of Architects
Parsons Healthy Materials Lab
Passive House Institute New Zealand
Passivhaus Trust
Quality of Life Foundation
Royal Institution of Chartered Surveyors (RICS)
School of Architecture, Royal College of Art School of the Natural and Built Environment, Queens University Belfast
Supply Chain Sustainability School
The Alliance for Sustainable Building Products
The Chartered Institution of Water and Environmental Management
The Edge
The Institution of Structural Engineers
The Royal Incorporation of Architects in Scotland (RIAS)
Timber Development UK
Trees and Design Action Group
Unive
US Architects Declare
Wellbeing Economy Alliance (WEAll)
Wood Knowledge Wales
Designers, consultants, and advisors
51architecture
5th Studio
Absolute Project Management London Limited
ADP
AEW Architects
Alexandra Steed URBAN
ALGREEN
Allford Hall Monaghan Morris
Allies and Morrison
aNNeKS architects aps
Arc Architects
ARC Design Studio
Architect Benjamin Machin
architectura.be
Architectural Emporium
Architype
Archon Inmod
Ark Brut
ArtBuild
Arup
Ash Sakula
Assemble
Atelier Lira Luis Limited x Leapfrog Project
Austin-Smith:Lord
Avanto Architects Ltd
BakerBrown
BDP
Beehive Architecture
Bennetts Associates
Bio-architecture Formosana
Bioregional
Buckley Gray Yeoman
Buro Happold
BVN
C.F. Møller Architects
chapmanbdsp
Charissa Snijders Architect
Chris Dyson Architects
Christensen & Co Architects
Church Lukas
Churchman Thornhill Finch
Cobe
Collective Architecture
Collective Works
COPA Design
Cundall
CW Studio
Deeper Green
Djernes & Bell Architects
dRMM
E2 Architecture+Interiors Ltd
East Architecture, Landscape Urban Design
ECD Architects
Ecohus
EEDN
Elementa Consulting
ELGAARD Architecture
elizabethk
Elkins Architects
Energy Factor, S.A.
Entwine
Erect Architecture
ERIK arkitekter
Ethos Design and Architecture Ltd ( Ethos+)
Feilden Clegg Bradley Studios
Fletcher Priest Architects
GAIA ecotecture
Gbolade Design Studio
Gehl
Gort Scott
Gottstein Architects
Government Architect NSW
Graeme North, Earth and Natural Building Consultant
Grant Associates
Grasp Design Ltd
Gray Organschi Architecture
Grigoriou Interiors
Grimshaw
Groene Morgen
GROUPWORK
GXN
Habitarmonia
Hawkins\Brown
Haworth Tompkins
Henning Larsen Architects
Hetreed Ross Architects
Hive Architects Studio
HLM Architects
HNW Architects
Hoare Lea
Hopkins Architects
HTA Design LLP
Hutchinson & Partners
Integrated Environmental Solutions (IES)
John Gilbert Architects
John Sergeant Arquitecto
Jollie Ltd
Julian Church & Associates
KC+A Architects
KR.eativ: Architects Ltd
Lateral Agency
Laura Iloniemi Architectural Press and PR
LDA Design
Levitt Bernstein
Liam Russell Architects
Madeleine Kessler Architecture
Mann Williams
Materialise Interiors
Matter bybrix
MawsonKerr
MCM Architecture Ltd
Metiu Design
Mikhail Riches
Modece Architects
Moxon Architects Ltd
Muchmore Design
muf architecture/art
NEMO architects
Nordic - Office of Architecture Denmark
Nvirohaus
One World Design Architects
OrangeZuHause
Orms Architects
Particle
Parviainen Architects Ltd
PIDCOCK
Piuarch.
Pollard Thomas Edwards
Pro Sustainability Ltd
Project Orange Architects
PRP
Publica
Ritchie Studio Ltd
rixon architecture
RKD Architects
Roderick James Architects LLP
Ruth Butler Architects
Saul D Humphrey LLP
Schmidt Hammer Lassen
Shand Shelton
Sheppard Robson
Softroom
Stride Treglown
Stolon Studio
Square Gain Ltd
Stance Studio
Stanton Wiliams
Studio 12
Studio Bark
Studio Kantele
Studio Pasifika
Studio Weave
Tate+Co
Team Green Architects
UK Project Services Ltd
Urbanlab Nordic
Utility
van Heyningen and Haward Architects
Vandkunsten Architects
VI ARK
VIA architecture
VORBILD Architecture
Waugh Thistleton Architects
Webb Yates Engineers
White Arkitekter
WR-AP
xsite architecture LLP
XVW architectuur
Yellow Brick Road Design
zero carbon house