Looking to work internationally? From trade shows and international visits to advice and guidance for businesses taking the first steps to international expansion, trade support can make the difference for practices looking to sell their services around the world.
Find out about current international opportunities for practices looking to export, including events and activities from the RIBA and partners like the Department for International Trade (DIT). This page will be updated regularly with activities around the country as well as overseas events.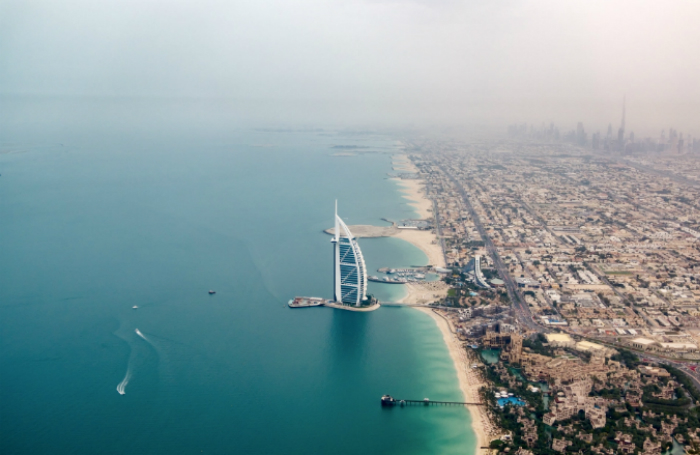 Join the Expo 2020 Dubai Online Marketplace
With 190 international participants, Expo 2020 Dubai – the first World Expo in the Middle East region – is expected to attract 25 million visits during the six months of the event.
UK companies have been very successful winning work for the Expo and demonstrating the quality of the UK's creative industries. There are still many opportunities to go after – and all tender opportunities related to Expo 2020 Dubai are now posted directly to the Expo 2020 Dubai Online Marketplace.
If you're interested in finding business opportunities and marketing your practice, make sure to register with the Online Marketplace to keep up to date with all Expo 2020 related procurement opportunities.
Other international opportunities
Attending overseas trade shows can help promote your practice overseas. The DIT is offering eligible businesses financial support of up to £2,500 through its Tradeshow Access Programme (TAP) to help offset some of the cost of attending. Find out more about eligibility and how to apply.
The Department for International Trade is offering export masterclasses and workshops with experts to help businesses work internationally – from developing an export strategy to selling overseas. See the full event calendar and find events near you in 2019.
The Department for International Trade has launched a new podcast hosted by Nick Hewer, successful businessman and former adviser to Lord Sugar, giving insights from businesses and entrepreneurs on growing their UK business around the world. The podcast is available on iTunes, Spotify, acast and all major podcast providers.
The US has the largest, most competitive and technologically advanced economy in the world, with great opportunities for British businesses. Find out more about the complexities of this large market, and how to overcome its challenges, at a free one-day event in London, organised by the DIT, on 28 March.
India is expected to rise to the second largest economy in the world by 2050. Find out more about this vast and diverse market, and gain in-depth insights on doing business in India, at this free event in Oxford, organised by the DIT, on 21 May.
Woking event – Gateway to the Gulf
The UAE is the centre point of the Gulf and the fastest-growing hub for business in the Middle East. Find out more about trading in the Middle East and how to make a lasting impact in the market at this free event in Woking, organised by the DIT, on 11 June.