2023 RIBA Local Initiative Funding guidance
The RIBA Local Initiative Fund (LIF) is an annual grant-making initiative, designed to act as an enabling fund for the development of projects, initiatives, and activities for both RIBA Members, colleagues within the built environment, and public engagement in architecture.
Please note: this round of LIF applications has now closed for 2023.
Applications are welcomed from the extensive global network of volunteer, member-led branches, chapters, and groups affiliated with the Royal Institute of British Architects.
The aim of the RIBA LIF 2023 process is to provide applicants with absolute clarity on the process of application, and access to support, with an optimum window of opportunity for projects to be delivered within.

The process for applicants of LIF is divided into seven key steps, each to be completed within an achievable timeline.

Key dates
Applications open: Monday 12 December 2022.
Closing date for applications: Friday 10 February 2023
This round of LIF applications has now closed for 2023.
Local Initiative Funding grant cycle
Step one: Initiate the ideas
The primary step in the Local Initiative Fund process is to start developing your ideas. These ideas may come from local RIBA branch and group meetings or a discussion with a passionate member to develop the seed of an idea into something of interest or need to architects and the wider communities in which we work.

The local RIBA regional teams and our international team are skilled in supporting you to articulate and plan your ideas and also explore their suitability and ability to meet the submission criteria. They will also consider the opportunities presented that may use an award of LIF to unlock further funding and extend the reach of the project.

You may also have examples of successful projects that have been delivered previously within your region and are key to your regional engagement plans. This includes annual events that have become a staple of the region's plans and require funding and support from the RIBA.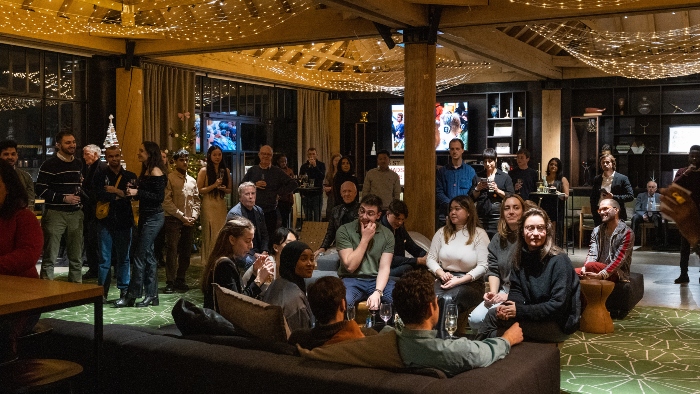 Step two: Develop project proposal
The first stage of this step is to ensure that your idea will meet the criteria for submission. These ideas must be able to support the delivery of the key priorities as presented in the RIBA 2022-23 Biennial Action Plan (PDF).
This aims to "rebuild a relevant and dynamic global membership body that supports architects, promotes architecture, and celebrates excellence."

All potential LIF projects should meet the key criteria for submission. These reflect the priorities outlined within the RIBA 2022-23 Biennial Plan to support engagement with RIBA.

Your project should:
1. Better engage RIBA Members, supporting the building of local connections and opportunities for collaborative working, and gain insight into member needs.
2. Support developing a diverse profession, and engaging with under-represented groups and our wider communities.
3. Promote how RIBA Membership meets the needs of all our members and prospective members.
4. Align with the themes and goals set out in the 2022-23 Biennial Plan to support architects, promote architecture, and celebrate excellence.
5. Act as an informative project that will enhance professional development and learning within the profession.
6. Better engage with international members and prospective members.
7. Support a project that will present the RIBA in ways that demonstrably encourage architects who are not members to become RIBA Members.
8. Meet any other requirements set out in the application form for LIF funding for the relevant year.

Once you have developed your idea into a potential LIF project and can identify its support for the delivery of priorities, demonstrating that it has met with the key criteria, the resource requirement for the project can be scoped.
This is not just limited to financial resources; you may need support from RIBA for the delivery of the project, such as setting up booking systems or support at an event. You should also consider what level of support you will require from other volunteer members to make the project a success. With the support of your local RIBA or RSAW team, start to work up your requirements.

The LIF is an enabling fund that can support you in leveraging additional sponsorship and funding from other organisations and grant funding bodies. Having a combination of sponsors for your project is welcomed and can help you unlock additional opportunities such as extending reach and delivering on multiple platforms.
While developing your ideas, please refer to the 2023 LIF applications form questions document (PDF) when completing the entry form.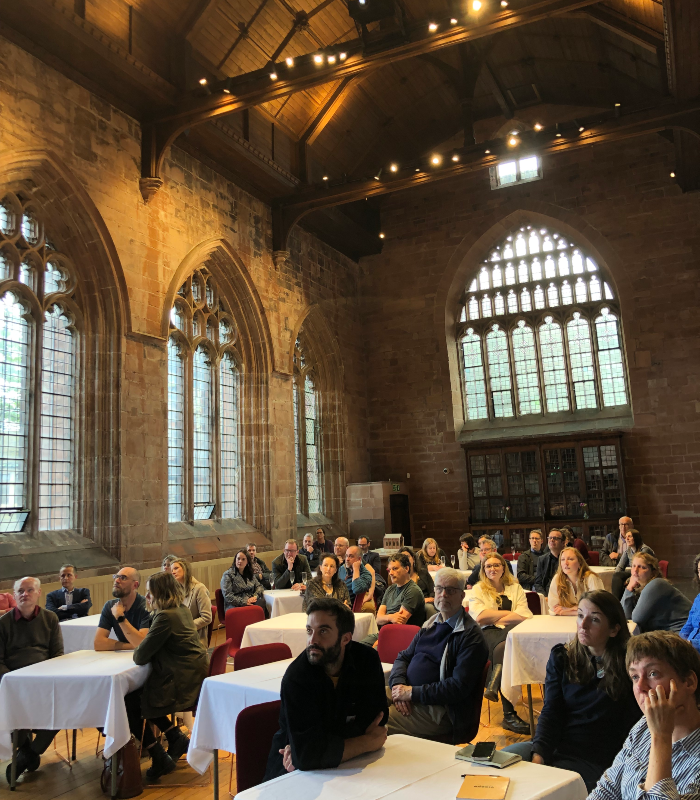 Step three: Submit application
The application process for RIBA's Local Initiative Fund 2023 has now closed.

RIBA 2023 LIF online application form (Microsoft Office form).

We may extend the application window if we have not received sufficient applications, and/or open a second round of funding if funds are unallocated in the first round.

Your local team will again be able to support you with the completion of the application and advise on how best to make your application a success in achieving your funding.

Your application will be reviewed in full by the RIBA Regional Director/ Director RSAW and Regional Council Chair/RSAW President with a recommendation made to the VP for Membership and Board Trustee for Membership Engagement for award of the LIF grant.

We will confirm the level of funding that has been granted to you for 2023 by mid-March 2023.

You may apply for funding for a project to be delivered over two consecutive years and you will need to make this clear on the application. We will though require a satisfactory Progress Report in the January of the second year to review progress.
Step four: Plan for award
Once you have submitted the application, the planning and scoping of the project details can continue. Developing a project plan that captures all the tasks and scope of the timeline can help you identify any gaps such as the need for additional funding sources to support the delivery.
The timing of delivery is critical, ensuring that it complements rather than competes with any other relevant activity. Your local RIBA team has an extensive knowledge of events and activities being delivered both nationally and regionally and if required, may support you in developing a project plan that will ensure the project is delivered on time and to budget.
Step five: Managing the funding
Once all applications have been reviewed, you will hear from your usual contact at the RIBA (Regional Director/ Director RSAW/International team member) by email, to confirm whether or not you have been successful in your application (in whole or in part). This process will be completed by mid-March 2023.

If you have not been successful, your team member will talk you through the reasons and how you can improve an application for next time.
If you are successful, you will receive a grant letter that will confirm the offer being made and also the conditions that are related to the grant. These include confirmation that the purpose of the grant is to fund the activities which you specified in your application.

The letter will need to be signed by the LIF applicant to confirm acceptance of the conditions and returned to RIBA within the required timeline. You may be required to complete some additional documentation to ensure we can administer the funding appropriately, whether through your requested bank account or through the local RIBA team.

You will also be required to submit a risk analysis template (PDF) and discuss with your local RIBA team that the relevant public liability and other insurances are in place for the project.
Please refer to our FAQ document (PDF) for further information.
The award of the LIF grant monies will then be made via the next available payment run from the RIBA, depending on the date of receipt of documentation. Your local RIBA team will be able to monitor this for you and confirm the details.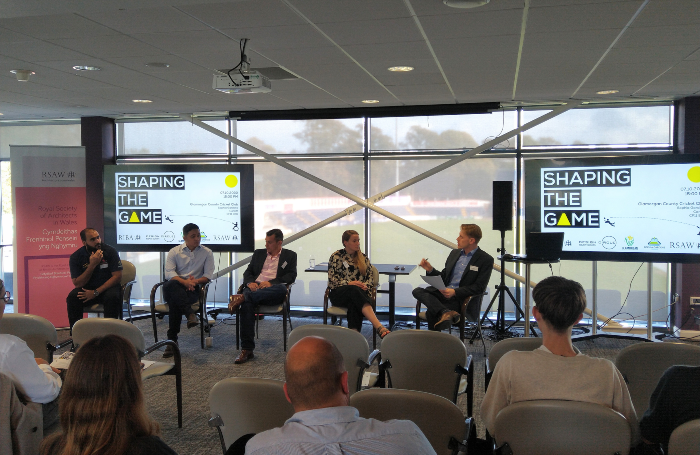 Step six: Launch and deliver the project
Having planned the timings of the delivery, the promotion of your event or activity is critical to its success. You may wish to promote your project to members globally or alternatively, limit it to other local members. In your 2023 LIF communications plan (Excel), please do not forget to include promotions on RIBA social media channels and the local regions' newsletters.

Your local RIBA team can also support you in promoting your event on the RIBA website within the What's On page section.
Step seven: Report on the project
Naturally, RIBA seeks to ensure continuous improvement both to the LIF process and also the funded projects that are delivered. Reviewing the project against the priorities within the 2022-23 Biennial Plan will help the regional RIBA teams to measure the success of your project.

Do you want to capture audience feedback and insight into the member experience? We can support you in developing a bespoke feedback form for use, to capture the information you need for planning future projects.
Resources
If you have any questions during the application process, please contact your local RIBA team.