RIBA HR and Employment Law Services
We are pleased to introduce a range of services to support practices with employment law support, HR systems and workplace Health & Safety. The RIBA have partnered with Croner, who are expert consultants in these business areas, and provide a range of tools and services designed to help your business.
RIBA Chartered Practices already have access to the free business support helpline and an online library of documents where they can receive advice on employment and HR areas such as payroll and health and safety. Now all members are eligible to receive an exclusive 10% discount on any additional services purchased through the RIBA/Croner partnership and access recorded webinars. Catch up on the latest webinar to help your business addressing concerns around getting staff back to work as the impacts, rules and expectations of the coronavirus continue to change.
On 12 June, the Government released further guidance on how the flexible furlough scheme will operate from 1 July 2020, read the Q&A provided by Croner.
Croner, our trusted HR partner have produced two articles providing advice around getting employees back to work effectively and safely. The first, Re-opening the Workplace after Lockdown will explore the measures employers may wish to put in place when re-opening the workplace. The second, Preparing the Workplace for a Post-Pandemic World looks at the plans employers will need to have in place to help staff get back to a level of normality, for example, additional training for staff returning to work if they have been furloughed for a prolonged period of time.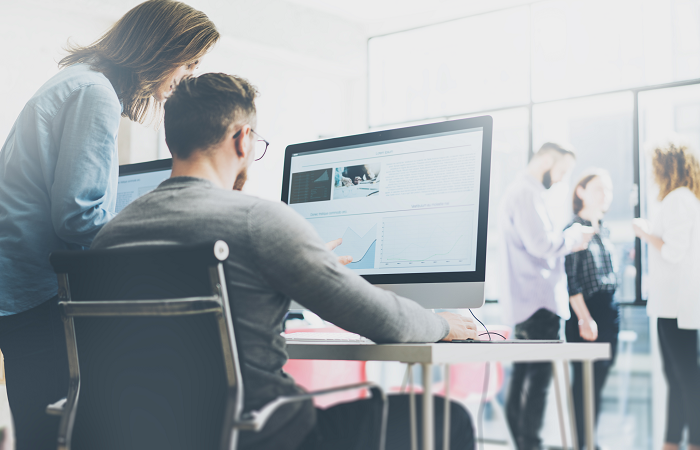 The BrightHR System – Manage Staff Absence with Ease
BrightHR is an award-winning people management software where you can manage your essential HR tasks online in one place. This includes tasks such as holiday management, rota planning, documenting and reporting, allowing you to reduce time spent on day-to-day admin such as booking holidays, managing expense requests, tracking sickness and monitoring attendance. Furthermore, you can document staff working hours which may be beneficial for other business activities such as gathering evidence for potential Research and Development tax relief claims.
BrightHR is accessible anywhere via desktop or mobile app, making managing your workforce easy. Plus it provides unlimited cloud storage space for your HR files.
BrightSafe – Workplace Health & Safety Compliance Services
BrightSafe is a digital software that enables you to easily manage your everyday Health & Safety tasks online. The platform ensures you are compliant with standards set by the HSE, assists you in conducting risk assessments and creating policies and delivers online staff training. You will also have access to an online library of e-learning courses, guides, checklists, risk assessment templates and Health & Safety documents.
BrightSafe improves the control measure you have in place, reducing exposure to hazards and has a feature to record accidents. The tool is accessible anywhere via desktop and mobile, has secure cloud-based storage to store documents and a 24/7 telephone helpline should you need support.
Croner Consultancy Services – Additional Specialised Support
Croner's expert consultants and solicitors can operate as an extension to your HR and management departments via a 24/7 consultancy helpline. The service provides a tailored advice service when you need it the most as well as day to day HR support from a dedicated team of experts.
With over 15 years of practical experience, Croner are equipped to provide support in dealing with several staff issues such as employment and HR investigations, disciplinary and grievance hearings, redundancy, absence management, bespoke training and more. Should you require it, the team can support your business through the entirety of an incident or situation such as grievance meetings and tribunals.
Find out more
To request more information, a free quote or a demonstration of BrightHR or BrightSafe software, please email business@riba.org or call 020 7307 3737.
If you are a Chartered Practice and would like to access the free business helpline and online library, log into your membership account and go to Chartered Practice Benefits for full details.