RIBA + VitrA Talks bring together architects that are building structures rooted in place, shaped by their context and values of integrity.
The 2023 season continues with Caples Jefferson Architects, a design and architecture firm based in New York City that works at the intersection of social equity, education, and culture.
Since its founding in 1987 by principals Sara Caples and Everardo Jefferson, Caples Jefferson's social equity work has gained national recognition in the US and has been published internationally for its exceptional design qualities.
The partnership strives to create human-centred design projects, with social work and measuring impact on communities at the core of their practice, through the principles of community-centric design; affordable housing; revitalisation of neglected spaces; adaptive reuse; environmental sustainability; cultural sensitivity; social impact initiatives; and urban planning and policy advocacy.
Among its most notable projects are Heritage Health & Housing social services agency, located in a former garage in Harlem; Queens Theatre-in-the-Park, expanding a World's Fair building into a public theatre; and Weeksville, a new visitor's building and campus built around a rediscovered freedmen's preservation site. Their new museum building complementing Louis Armstrong's house in Corona, New York will open this summer.
This event is part of our Forms of Exchange: Exploring the spaces in between series of talks for the RIBA + VitrA Partnership.
This partnership reflects a shared commitment to add social, economic, and cultural value to society, and VitrA Bathrooms are proud to be supporting such an inspiring programme.
With innovation at its core, a global reach, and a tradition of collaborating with celebrated architects and designers, the VitrA bathroom brand has become a world leader, synonymous with contemporary sophistication since the mid-1900s.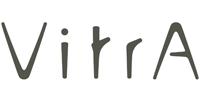 Lead image: People adding a quote by Octavia Butler to the fence at Weeksville Heritage Center. The full quote is "Paradise is one's own place, one's own people, one's own world." Photo credit: Edward Marshall