How to plan a trouble-free house extension renovation
Are you a homeowner thinking about adding an extension to your house to create your dream home? Here is how to get started, including the best way to find your ideal architect.
Decide which areas of the house should be extended
Sometimes the best location for a house extension is obvious – if you need a bigger kitchen and there's space directly outside, a rear extension project would make sense. If you need more space for coats and muddy boots, then a new porch would be a practical solution that can also provide a stylish entrance.
When deciding which area of the house to extend, it's important to consider any restrictions. For example, it can be difficult to add a first floor extension to a terraced house because planning departments will see this as potentially blocking your neighbours' daylight and views. In those cases, loft extensions may provide the space you need for an extra bedroom or two. If you live in a detached or semi-detached house, a two storey side extension may be possible. A classic house extension project in the suburbs is to add a ground floor garage with a kitchen conservatory extension or utility at the back, with a new master bedroom and en suite bathroom above. Apart from increasing the floor area by up to 50%, it has the added benefit of minimal disruption to the household for most of the construction programme.
Once you've decided which area of the house you want to extend, you should get a qualified architect involved in your home improvement project. It's worth contacting an architect for advice early on. Particularly if you're struggling to make a decision, they can provide expert advice that will allow you to make an informed one.
Find an architect from a RIBA-accredited Chartered Practice
House extensions are one of the most popular home improvement projects for very good reasons - not least because they add value to a house and allow you to acquire new living space without the inconvenience of moving. Whether it's a loft extension, a kitchen conservatory extension, or a single storey extension, if you want to build an extension, the best first step is talking to local Chartered Architects who will be able to visit the property and explain the whole process one step at a time. Try RIBA's free Find an Architect service to begin your search. There are a few things that you can do to make the most of the initial consultation (which some architects provide for free). If there are other members of your household, it's useful to talk through what they want the extension to do for them and involve them in the process of drafting a list of requirements.
Read our tips on finding an architect in London.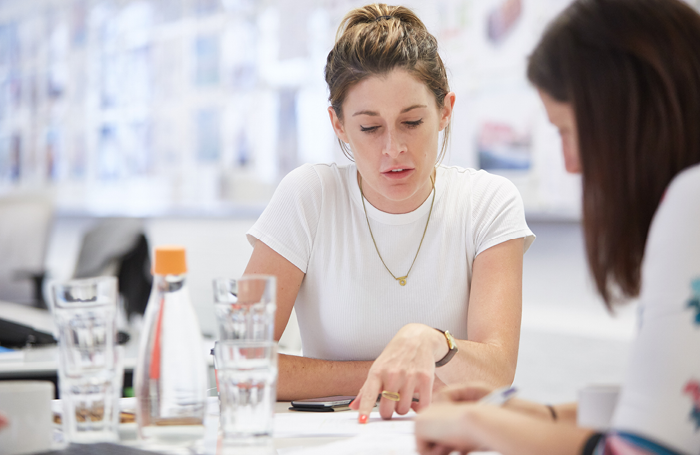 Also consider the budget for your house extension renovation including the architect's fee. Think about much you will be able to afford to spend on your home improvement project (more on this in the next section) and whether you need to talk to your bank or building society about a loan. Another useful exercise is to collect images of existing buildings and extensions that you like to share with the architect during your first meeting. This will give them an idea of your taste in design and your aspirations. Once you have commissioned an architect, they will get the design process underway for you and help you to work out how long each stage of the house extension project is going to take.
Work out the cost of building house extensions
One way to get an idea of how much your house extension will cost is to talk to some residential architects with experience of your type of project. It's impossible for a local builder to quote an accurate price before you have had detailed drawings prepared. This is because without plans clearly showing the extent of the work backed up by detailed specifications that indicate the quality that you require, there's no way of reliably calculating how much it's going to cost. Responsible local builders will be reluctant to give you a fixed quote until you have a package of working drawings for them to work to. If a builder does give you a fixed figure without this information, there is a risk that they may protect their profit margin later, either by varying the standard of workmanship or by finding reasons for extra costs. Before producing any designs, an architect will use their experience gained from regularly tendering other house extension projects in the area to estimate a ballpark figure. By commissioning an experienced architect, it should still be possible to get the extension built to budget even if the tenders come in too high, because you know exactly what is included in the quote and can look at reducing the specifications.
Find out if you need planning permission for your house extension
Many modest house extensions do not need express planning permission and are covered by the permitted development (PD) rules that are set by the national government. The rules allow some ground floor rear extensions of up to eight metres for a detached house and six metres for a terraced or semi-detached house without the need for an application or eight-week wait for a decision. Ground floor extensions on the side of houses are usually PD, provided they are no wider than half the width of the frontage of the existing house. Similarly, if a loft extension is on the back or side of the roof, 40 or 50 cubic metres can be added under permitted development. The idea behind these relaxations of the rules is that if an addition to a house is relatively minor, it shouldn't need to be scrutinised by planning departments. If in doubt as to how they are applied, talk to some architects who are experienced in dealing with some of the unexpected interpretations made by councils.
For advice on whether you need planning approval for your house extension and, if so, how to go about getting it approved, use the RIBA Find an Architect service to discover Chartered Practices near you.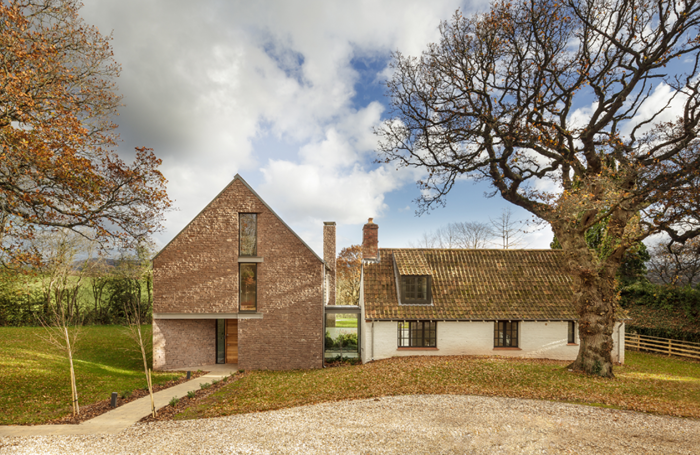 Know the key regulations covering house extensions
Aside from the planning rules, the main legislation covering house extensions are the Building Regulations. There are different but very similar versions for England and Wales and both are described in a series of booklets known as Approved Documents. In Scotland, houses are governed by a series of Building Standards set out in a Technical Handbook for domestic projects. Northern Ireland requires builders to work to a set of technical booklets. All four parts of the UK issue very similar guidance and as long as you employ an architect and competent builder, they should not present a problem. Other legislation that may prove relevant covers building near or over shared drains and ensuring that your excavations do not cause damage to neighbouring buildings (The Party Wall etc Act). Understanding planning rules and building regulations is just one of the many reasons why you should use an architect for your house extension project. The section below covers a few more of these reasons.
Hiring an architect could make your house extension better and cheaper
Having major building work carried out on your home may seem complicated and risky but it will be less so if you use a trusted, professional architect from a RIBA-accredited Chartered Practice to design and manage it for you. They can not only provide you with the best possible design for your money, but they will also help you to find the right builder and negotiate a good price. Architects can reduce levels of stress and worry by managing the whole process on your behalf, allowing you to concentrate on the more enjoyable aspects of your home improvement project, such as choosing that new kitchen or finding the perfect tiles for your bathroom.
In conclusion, whether your goal to create your dream home involves a loft, kitchen, single storey, front or back of house extension, one way to make the process eacsier is to appoint an architecture firm that is a RIBA-accredited Chartered Practice. The RIBA's free Find an Architect service provides access to more than 3,800 accredited Chartered Practices across the UK.