​RIBA Core CPD 2018
Whether it's structured or informal, if you can learn from it, you can make it count. Methods of CPD learning are as diverse as the topics they can cover and can be completed easily through seminars, articles, podcasts and online learning, or even factory tours and trade show visits. However, the RIBA Core CPD 2018 Programme can provide you with all your core curriculum needs.
You are able to dictate the route your Continuing Professional Development takes, choosing the subjects that will strengthen your expertise and broaden your knowledge.
Your CPD enables you to plan your career, strengthen your business, update your knowledge, and acquire new skills and specialisms in an increasingly competitive market.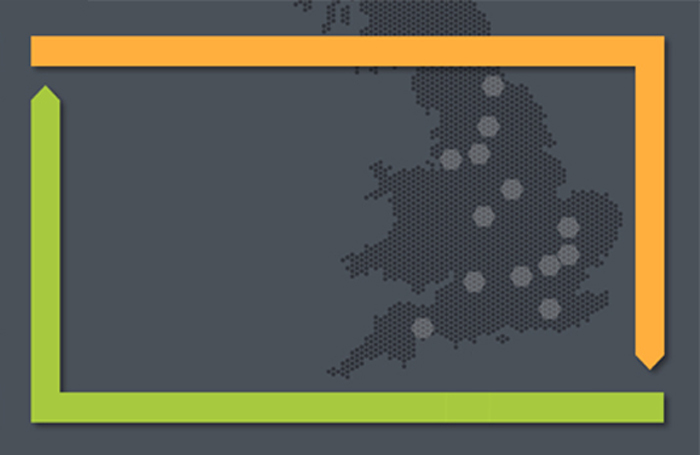 RIBA Core CPD 2018 programme
Ethics in architecture: best practice for sourcing materials, products and people
How to advise your clients on their CDM duties
Win, retain, repeat: an essential guide to managing client relationships
Designing for flood resilience: tips for architects and designers
Going out to tender: skills and strategies
Pick and mix: the best of Passivhaus
Designing for a changing population
Bringing your designs to life: how to integrate green infrastructure elements
Appreciating the old, incorporating the new
Is off-site the future of construction?
Summer Offer! Save £65 with the RIBA Core CPD 2018 offer. To find out more please see our PDF summer offer flyer
Please see our PDF of the RIBA Core CPD 2018 programme. You can also download a PDF of the full details of each seminar.

2018 programme locations
2018 Core CPD will be delivered in 13 English locations: Bath, Birmingham, Cambridge, Chelmsford, Crawley, Exeter, Gateshead, Leeds, London (AM & PM), Manchester, Nottingham, and Reading.

Two ways to book CPD seminars

CPD Club Ticket: one single booking for all 10 seminars
Pay-as-you-go: purchase seminars individually
CPD Club benefits

One place at each of the 10 CPD Club seminars
A significant saving of £250 per year compared with purchasing pay-as-you-go seminars
Flexibility to transfer your place to any one of the 13 regional venues
25 hours of RIBA Core Curriculum training
Helps you achieve your annual RIBA CPD requirements.
CPD Club ticket (all 10 seminars):
RIBA/CIAT members £400 + VAT (£480)
Non-RIBA members £585 + VAT (£702)
Pay-as-you-go tickets (individual seminars):

RIBA/CIAT members £65 + VAT(£78)
Non-RIBA members £92 + VAT (£110.4)
RIBA student members £15 + VAT (£18)
How to book?
For pay-as-you-go bookings browse our CPD events and here for Club Ticket bookings.
* Please note invoices will be issued in January 2018.
Sponsored by: