​RIBA Core CPD 2021
The online 2021 RIBA Core CPD Programme is now available to book on the RIBA Academy.
The Core Programme is designed for you to develop your skills and knowledge around the 10 mandatory Core Curriculum topics, and ensures you can fulfil your Core Curriculum CPD requirement.

After listening to member feedback, we've improved the programme so that you now have two different strands to choose from: a live webinar programme and an on demand programme.


Live webinar programme
enjoy the flexibility of choosing between six different dates for each topic
take part in interactive polls and videos
benefit from dedicated Q&A time with each speaker

On demand programme

choose from 10 different topic videos available to watch at a time and place that suits you
interact with engaging content created using the latest green screen technology
view topics in your preferred order

Full details of each programme, including dates and topics, can be found on the RIBA Academy.

RIBA Members get 50% off the RIBA CPD Programme, compared to non-members.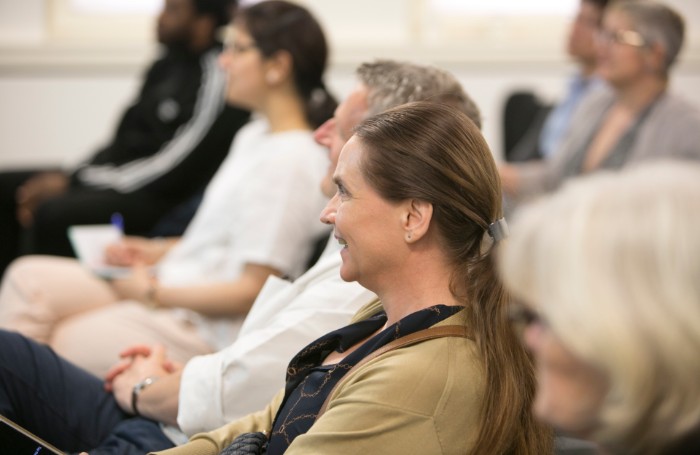 Two ways to book Core CPD topics

CPD Club Ticket: one single booking for all 10 topics
pay as you go: purchase webinars or on demand modules individually
CPD Club benefits

one place at each of the live or on demand 10 CPD Club topics
a significant saving of up to £170 per year compared with purchasing pay as you go webinars
25 hours of RIBA Core Curriculum training
helps you achieve your annual RIBA CPD requirements
Ticket fees
CPD Club Ticket (all 10 topics):
RIBA/CIAT members: £300+VAT
RIBA student members: £150+VAT
non-RIBA members: £600 + VAT

Pay as you go tickets (individual topics):
RIBA/CIAT members: £47 +VAT
RIBA student members: £15 +VAT
non-RIBA members: £94 +VAT

RIBA Chartered Practice Club Ticket:
A Chartered Practice Club Ticket enables your practice to have one place on each of the 10 topics. (10 places in total). Each place can be allocated to a different member of staff, regardless of their individual membership status. The price of a Chartered Practice Club Ticket is £412+VAT.
How to book?

purchase a Club Ticket on the RIBA Academy

to secure your place on all 10 topics.

to purchase topics individually, please visit the RIBA Academy Learning Programme.
to book a Chartered Practice Club Ticket, please contact us directly.


Sponsored by:

For more information please email us, or call +44 (0)20 7307 3848 to talk to a member of the team.