12 October 2023
Every architecture practice has a name. If it has been going long enough it should have a reputation, hopefully a good one. But how many small practices would consider themselves to be a 'brand'?
Elle Bytautaite, founder of Surrey-based Studio Elle and a speaker at RIBA's Guerrilla Tactics 2023 conference next month, set up her practice a year ago and began by sitting down and setting out a statement of her values, her strengths as a designer, and the things she believed in professionally and personally.
The aim was to create a message and visual identity for the type of clients she wanted to work with – in her case, the high-end residential sector, and in particular clients that want a tailor-made service and to be involved in curating their space.
In essence, using her core values to construct her brand.
Read more with RIBA Books' Good Practice Guide: Business Resilience.
"You have to do a lot of analysis to understand how clients will perceive you," she explains. "You want to make it easy for clients to understand what you do and what they will get from working from you, and then you have to be very clear about how your studio is different from another 20 architects in your local area."
She continues: "If you had asked me last year: 'Are you going to build a brand?', I would have asked, 'What are you talking about?'. But figuring out what makes me different was a branding exercise and it has helped on so many levels in establishing what the business does."
How do you take values and turn them into a visual language?
The next stage was to translate her value statements into a coherent and consistent visual language. One look at the Studio Elle website makes it obvious that the visuals have been carefully curated.
There is a consistent style, a consistent tonal palette, and no image ever jars against another. Elle admits that she favours a 'limited materials palette' in her work, which makes curating her visuals and creating a signature look that much easier.
"I like to select images that look good together, like a consistent body of work," she says. "I also put in some speculative design and speculative renders, which are more aspirational. If you are aiming for the high-end residential sector, but then you include some pixelated photos of loft conversions it is not going to work."
"It comes down to resonating with your ideal clients. A website like the cover page of Metro is unlikely to attract people who value quality and respect (and are willing to pay) your craft. You'd would be amazed at how many poor websites I was coming across."
The ultimate result, she adds, would be instant recognition and consistency across social platforms – when someone sees one of her visuals and the studio logo and thinks: "Oh yes, I've noticed this before".
Where can architects find inspiration?
Elle explains that while she has looked at other architects' websites for ideas, she found she was drawn more towards product designers, art galleries, and especially furniture designers, because they have such beautifully curated and thought out presentations.
She expects her brand identity will develop and grow as she distils its essence over time. Though Studio Elle has been operating only for a year, she has already made three iterations of the branding to refine it.
She then tests out her language on friends who are not architects, but who could be her target audience, asking them if the information resonates and that it clearly explains what services are being offered.
"I feel that as an industry, we assume the general public understands the architectural process and sees the value that is provided," Elle says. "I have found the opposite – we simply cannot assume that everyone has, or will have, the luxury of working with an architect."
Read more on how to make five easy fixes for your website.
While Studio Elle's website is her gallery, Instagram is her brand's other online presence, where things are less formal. She will post information about work being done and tries to convey how her mind works, what her influences are, and precedents for her design work. It is an attempt to be more educational, she says.
"I think Instagram cannot be undervalued. Building a community and follower base is simply how future business will operate, and the value of it cannot be underestimated.
"I treat Instagram as a visual brainstorm: my own work, various sources of inspiration I draw upon for projects, such as product designers, contemporary art, and furniture. It also includes speculative and unbuilt projects to educate potential clients about the elements that make up the studio approach and its values."
She continues: "In essence, one has to accept that careful branding will undoubtedly push some clients away. But in my eyes, they are not the clients that would align with my values and so far, I have been proven right. It is easy to aspire to be 'for everyone' but in reality, that could not be further from the truth."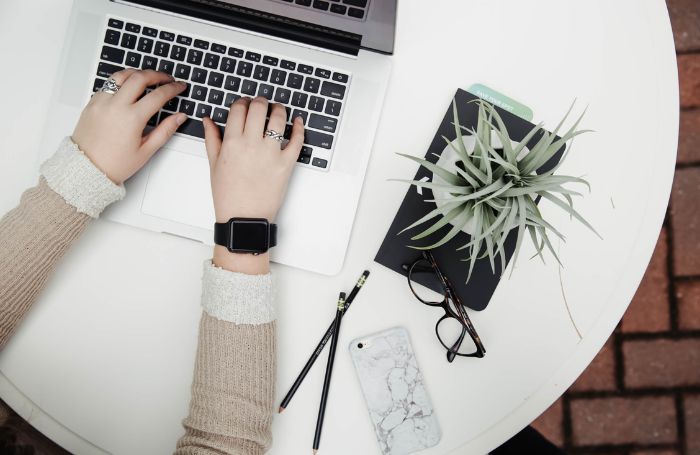 Business plan vs. branding exercise
Elle did not draw up a business plan when starting up, with the branding exercise effectively taking its place. Why? Where a business plan sets out your ambitions and targets a branding exercise can focus on how to bring in clients, so is arguably a more useful exercise for an architect start-up.
"Branding is an absolutely crucial part of your business," Elle suggests. "It's what your clients see and how you attract the people you want to work with and the projects you want to work on. To me, without that there is no business competitive, and mainly digital, landscape."
Elle will be presenting the module Building your Brand from Scratch: on and offline at RIBA's in-person Guerrilla Tactics 2023 event on 7 November 2023. The in-person event is supplemented with up to 14 hours of on-demand CPD available through the RIBA Academy platform.
Thanks to Elle Bytautaite, Founder, Studio Elle.
Text by Neal Morris. This is a Professional Feature edited by the RIBA Practice team. Send us your feedback and ideas.
RIBA Core Curriculum topic: Business, clients and services.
As part of the flexible RIBA CPD programme, professional features count as microlearning. See further information on the updated RIBA CPD core curriculum and on fulfilling your CPD requirements as a RIBA Chartered Member.