30 September 2021
For many emerging practices, teaching provides a modest but valuable regular income stream. But it can be a worthwhile, productive activity in itself; enriching and reinforcing an architect's practice. What can architects learn from teaching?
It can radically improve an architect's communication skills, suggests Will Burges, Director of 31/44 Architects. He has found that teaching has helped him significantly in how he presents his practice's work and explains how design processes are developed.
"Architects are not always the best communicators," Burges ventures. "They are very good at coming up with ingenious ideas but there is a cultural tendency towards the 'shock and awe reveal' in presenting them. This can alienate clients and planning departments."
The studio he teaches at Kingston School of Art focuses upon, he believes, a quiet and thoughtful architecture, as opposed to the iconic or grand, which aligns with 31/44's own approach.
Burges points out that a large part of education is the teaching of a process; and that clients like to see and understand processes. There is a direct link to an important business side of practice here.
"It is not just clients; contractors also like to see your decision making process. Architecture should not be treated as a mysterious dark art. In demystifying the process for students, you are improving your own presentation skills. This is a skill that is usefully transferable to planning presentations."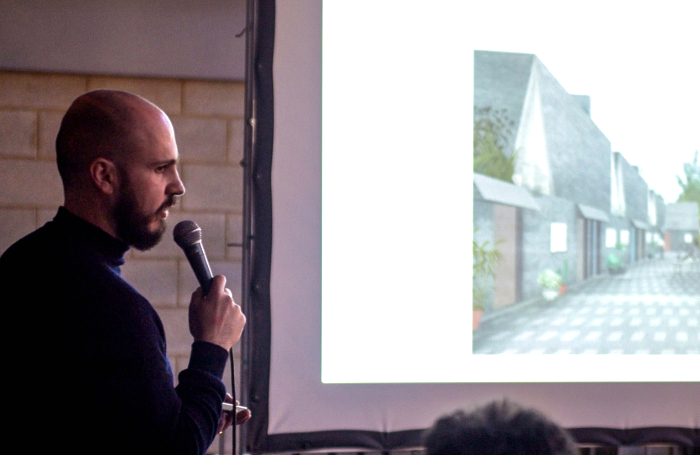 Teaching commitments might even be subtly advantageous to planning applications, he believes. Burges suspects that planners warm to a practice that teaches: it substantiates them as thoughtful and interested in research. 31/44 carries out a lot of work in conservation areas and around listed buildings. They have always made time for research, and teaching complements this.
Burges began teaching after he was approached by a friend and tutor at Kingston It has, he has found, made a galvanising effect on the way his own practice works.
"Teaching provides a certain amount of pressure to remain interesting," he explains. "Otherwise, I can imagine as a practice that we would be moving along the same path and not questioning what we are doing."
There is a certain responsibility to maintain a consistency between what he teaches and what he designs. Naturally, his students pay attention to his practice's output, which has often included carefully considered contemporary infill and densification projects.
"It made me appreciate that we need to do work that is contributing to the culture, to substantiate the position that we teach. There is an extent to which teaching keeps me alert to wider cultural conversations."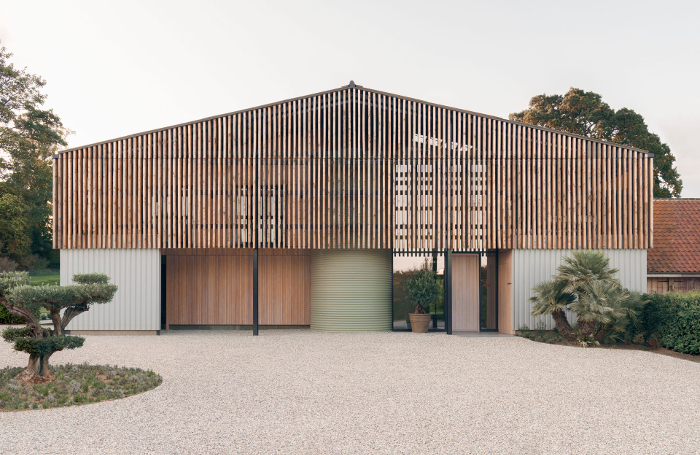 Burges' teaching aligns with the challenges his own practice is addressing, such as the drive to reuse rather than demolish and build anew. His practice is increasingly designing timber frames into its projects to reduce their embodied carbon. Design studio teaching is part of this journey: his students become a kind of "research army," in his words, in which ideas can be proposed and challenged.
"It does open your mind to the different ways in which you can work with different people: it's extremely potent."
Teaching has certainly made him more enthused about, and patient in, collaboration. The experience of walking into a room and being faced with 15 projects that require his thoughts and input is a constantly stimulating challenge.
Thanks to Will Burges, Director, 31/44 Architects.
Will Burges will be joined by Dhruv Sookhoo of Metropolitan Workshop and Jane Larmour of Arigho Larmour Wheeler Architects to discuss the role that teaching plays in their practice on 10 November 2021 at the RIBA's online conference Guerrilla Tactics 2021: Stop, Collaborate and Listen. Tickets are now available.
Text by Neal Morris. This is a Professional Feature edited by the RIBA Practice team. Send us your feedback and ideas.
RIBA Core Curriculum topic: Business, clients and services.
As part of the flexible RIBA CPD programme, professional features count as microlearning. See further information on the updated RIBA CPD core curriculum and on fulfilling your CPD requirements as a RIBA Chartered Member.