Art Deco
01 January 2017
The clean lines and minimal decoration of this style was associated with entertainment and glamour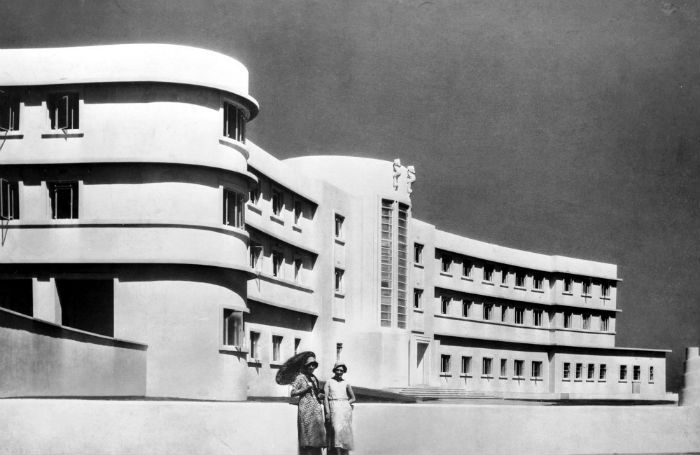 A decorative style of bold geometric shapes and bright colours, it encompassed furniture, textiles, ceramics, sculpture and architecture. The term was coined after the Exposition Internationale des Arts Decoratifs et Industriel Modernes (International Exhibition of Modern and Industrial Decorative Arts) held in Paris in 1925. The style spread across Europe to the United States and Britain, where it became a favourite for building types associated with the modern age: garages, airports, cinemas, swimming pools, office buildings, department stores, power stations and factories. There were overlaps with Modernism, with the use of clean lines and minimal decoration, but the style also lent itself well to buildings associated with entertainment, providing glamorous interiors for hotels, restaurants and luxury apartments. Lighting was also a key feature with much made of neon strip lighting to emphasise the streamlined nature of the designs.
What to look for in an Art deco building:
Streamlining
Bold shapes
Colour
Geometric designs
Decoration
Article by Suzanne Waters
British Architectural Library, RIBA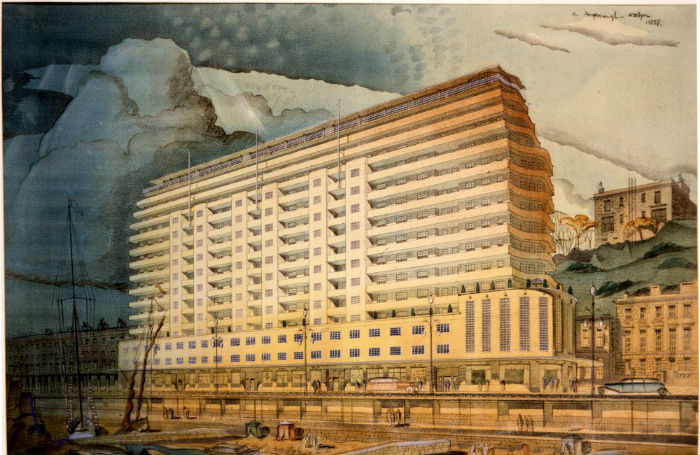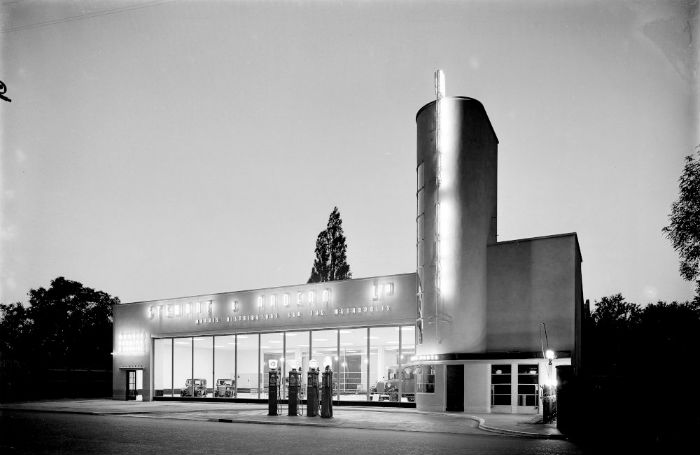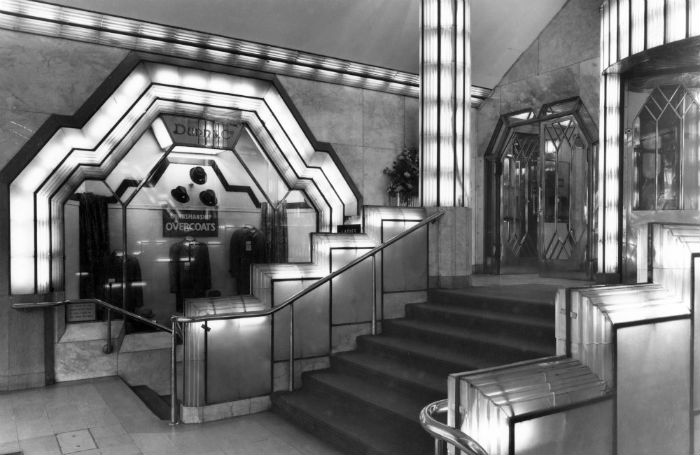 Find out more
Explore more images of Art Deco architecture from the RIBA Collections.
View, download, purchase and licence these images on RIBApix
1. Midland Hotel, Morecambe, Lancashire: the entrance front, 1933 (Oliver Hill) RIBA Collections RIBA2860-24
2. Marine Court, St Leonards on Sea, East Sussex, 1935 (Raymond Myerscough-Walker) RIBA Collections RIBA3318
3. Morris House, Stewart and Ardern Limited car showroom and service station, Staines, by night, 1934 (Stuart Cameron Kirby) Architectural Press Archive / RIBA Collections RIBA15179
4. Strand Palace Hotel, Westminster, London: the entrance foyer and steps, 1930 (Oliver Percy Bernard and Frederick John Wills) Architectural Press Archive / RIBA Collections RIBA79347
All these images are part of the RIBA Library and Collections. Admission is free, and everyone is welcome to visit.
Discover and purchase more images at RIBApix, or contact us if you have any questions about architecture.