16 October 2019
Groupwork - the practice of which Amin Taha is Chairman - won 2018 RIBA London and RIBA National Awards for 15 Clerkenwell Close and 2019 RIBA London and RIBA National Awards for 168 Upper Street. We interviewed Amin for our BAME Award Winners campaign.
"On returning from holiday I found a doormat stacked with missed interview letters, so I started phoning through the RIBA's directory of architects under Highgate in London where I had a flat share at the time. Fortunately for the shared phone bill I got as far down as 'A' for 'Andris Berzins', who very kindly took me in at short notice and patiently spent a year teaching the art of detailing."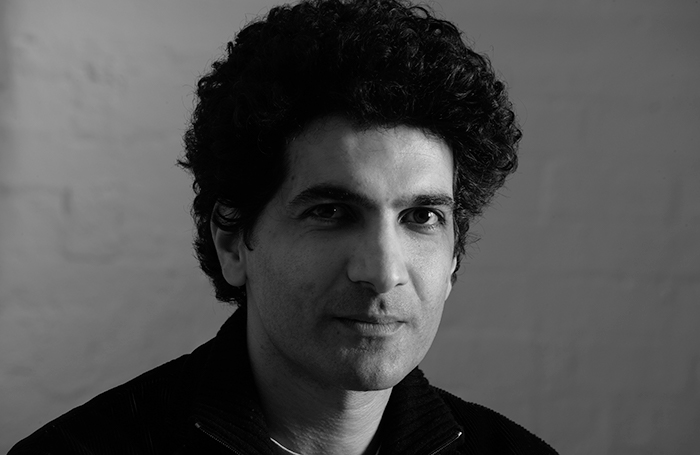 "More recent achievements have been seeing through, with clients and contractors, the clarity in ideas from conception to completion, in particular: Caroline Place, Barretts Grove, 15 Clerkenwell Close and 168 Upper Street. Ideas may come easily, but resolving and maintaining them is hard work. One of my professors had a brass motto sitting on his desk facing all his visitors, stating 'Architecture is conflict'. Until you practise it isn't apparent how all sides, including engineers, clients, contractors, suppliers and local authorities have their received and conflicting wisdoms. It's our role as architects to bring peace and drive forward-thinking innovation, whether for climate change or other areas."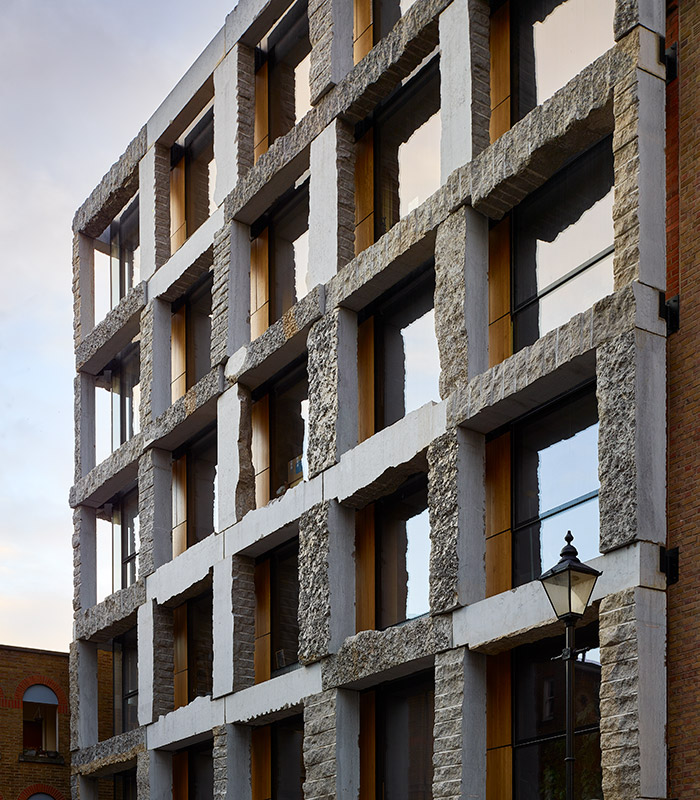 "'Role models' is a difficult one - there are plenty of architects, but it's difficult to choose between them because they all have different mentoring skills. Maybe it's best and easier not to choose an architect but someone like Anna Grazia Perlini, a ceramicist who illustrates a thorough understanding and in turn appropriate experimentation with materials. As well as being that focused, it's important to keep broader interests, whatever they are - music, science, sociological, anything really - as they can all have relevant influence. Avoid being funneled into the visual arts alone and, for that matter, viewing architecture as a purely financial commodity.
I'd like to make a contribution to society on a number of levels: one is to simply create buildings that intrigue, give joy and delight whether walking past them or using them; and then of course showing that, no matter what the request, a clearer way of putting buildings together can potentially lead to a clearer poetry as well as hopefully being a more efficient and sustainable way of construction. Don't let anyone tell you architecture can't improve our lives; by virtue of bad design making it worse, it can make it better. If you can manage even a little bit, it's something.
RIBA Awards are respected positive peer reviews of those that have worked on the projects and especially so for clients that have committed their resources and they can help reassure potential clients.
Having 'role models' and encouraging young people at a school level to think of architecture as a possible career path is important. Most of the advice given by architects when I was 16 was 'Don't: it's a life of penury oscillating between feast and famine with every recession'. They were right of course! My advice today would be, as with anything in life - yes, keep the worst in mind and plan for it if you can, but in the meantime, enjoy it, make the best of what you have. The harder you work at it the more rewarding it'll be."