02 September 2021
Public procurement in the UK has changed in several ways since the UK exited the European Union. The government's proposals were set out in its green paper Transforming Public Procurement at the end of 2020.
There will be a rationalisation of the EU's seven different types of competitive procedure, for instance, into a single Competitive Flexible Procedure. And, since the new year, new OJEU/TED tender notices have been replaced in England by the government's new e-tendering platform Find a Tender. This now publicises all public sector contracts above £118k.
Getting to know your way round the new platform and the codes it uses is one of numerous matters concerning competitive bidding discussed by Walter Menteth in a new, comprehensive public procurement Core CPD webinar.
As Director of Walter Menteth Architects, he understands that putting together bids on procurement portals can be an extremely time consuming and often unrewarding process, one that can severely squeeze a practice's resources.
Menteth enthusiastically urges practices to consider consortia. And, more importantly, bid-ready consortia: a team that has everything lined up to bid convincingly for the right tender when it arrives. A consortium can, of course, share costs and time.
"Practices should work cooperatively to capture the areas of the market they can," he suggests. "Network and establish links with other architects or construction design professionals to be bid ready."
"You are stronger together" is his overall message here. A well prepared consortium would have its core information in place, having worked together to anticipate data requirements and being able to describe the unique strengths of the team. Its members might jointly audit their core compliance requirements – standard questions they may be asked.
They might do some stress testing of their team. How might their consortium address certain project scenarios or briefs? What are their capacities? Describe your combined experiences, he advises, and identify the strengths, distinctions and breadth of skills you offer.
Make arrangements within the consortia to regularly screen bids, he advises. This is sage advice for spreading the load across resource strapped practices. Different parts of a consortium will have different knowledge bases: engineers, for example, may be able to identify bids that an architect might not consider.
But whether bidding as part of a consortium or individually, there will always be numerous practical considerations to bear in mind when completing the bid itself.
First and foremost, Menteth advises, is to target practice opportunities realistically. Understand your practice's strengths and weaknesses and be conscious of the necessary investment in labour, time and money that making a bid would involve. Only engage where it seems viable: where you have confidence in the possibility of winning.
"Be mindful of what the client is seeking," he advises. "Are there 'pass' or 'fail' questions which your organisation simply cannot pass? If so, do not compete, even if you are strong in all the other areas: it would be a waste of your resources."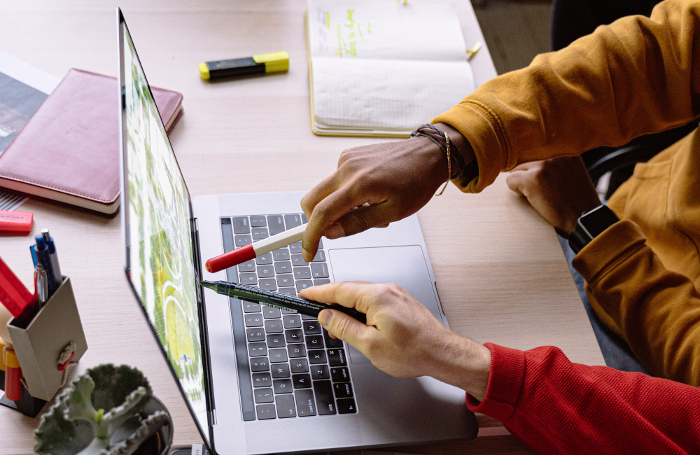 Always respond in clear, succinct simple language, Menteth suggests. Be sure to answer the question in the format requested. Avoid hyperbole, jargon and repetition. However, he emphasises that a narrative or sense of a story is very positive. This strong narrative structure makes your bid digestible to the reader.
"Someone has to read and digest your submission," he reminds us. "They are going through the same torture as you might be in writing it, only they have to get through 18 bids or more."
Providing diagrams where appropriate is also useful on this front. Architects can be great at this, he suggests. Diagrams capture information extremely well. A request to supply details of your management structure is one example that he gives: a diagram here would be the clearest mechanism.
In any bid, identify your practice's distinctions and the unique qualities you offer. Articulate them convincingly, communicating your values, approachability, accessibility and attentiveness.
There is no substitute for evidence of successful past projects and Menteth recommends inviting the prospective client to visit a project. They might be able to meet end users or stakeholders and should be encouraged to review the real world outcomes of projects.
Menteth advises new practices that it is acceptable to use evidenced experience from previous practices but that they should seek permission to do so. It is best to get this permission in a blanket form – to cover a wide range of circumstances going forward – so you would not need to be repeatedly asking in future.
One crucial practical tip that ought not to need stating is: do not leave a submission to the last minute. Remember that portals can be technologically problematic. They take time to fill out, even if you are extremely well prepared. You should build in time for feedback, both internally and externally.
Further tips on collaboration between practices and a wealth of overall CPD will be presented at the RIBA's online conference Guerrilla Tactics 2021: Stop, Collaborate and Listen, which takes place from 9 to 11 November. Tickets are now available.
Project Compass Director Walter Menteth will be delivering a series of six RIBA Core CPD webinars on Procurement and Tendering Processes, running until November 2021.
Thanks to Walter Menteth, Director, Project Compass.
Text by Neal Morris. This is a Professional Feature edited by the RIBA Practice team. Send us your feedback and ideas.
RIBA Core Curriculum topic: Business, clients and services.
As part of the flexible RIBA CPD programme, professional features count as microlearning. See further information on the updated RIBA CPD core curriculum and on fulfilling your CPD requirements as a RIBA Chartered Member.