09 August 2021
Events
With many educational institutions turning to digital showcases this year, there's an excellent opportunity to browse the wide variety of project work from the Class of 2021. Explore our RIBA Future Architects Degree Shows Guide to see what's happening across the UK.
RIBA Student Members: £4
Interested in the intersections between climate justice and feminism? Join us and be a part of the conversation between a panel of architects, developers, and academics to discuss the eco-feminist opportunities that communal living models offer.
Open to all, free to attend
Join us and an invited panel, chaired by Student Member Rep Maryam Al-Irhayim, as we explore how to tackle future challenges to the profession and become socially responsible architects.
Open to all, free to attend
This year we are stepping away from London and taking the annual RIBA Stirling Prize celebration to Coventry, the 2021 UK City of Culture. Join us as we celebrate the best of new British architecture and announce the winner of the RIBA Stirling Prize 2021.
We're once again working in partnership with the BBC so please tune in live to the BBC News Channel from 7.30pm and BBC Radio 4's Front Row to watch and listen to the private ceremony live from Coventry Cathedral.
Students: Free
Established in 2018 by the RIBA Young Architectural Practitioners Forum, Skills for Success is now in its fourth successful year. Skills for Success aims to provide young architects with additional skills to excel in their professional development and benefit their practices. It is an annual celebration of knowledge sharing delivered across four events with a unified theme.
This year, join the YAPF to explore the pertinent topic of adaption, through events including sustainable reuse, Passivhaus and carbon calculation, wellbeing and urban design.
Open to all, free to attend
In partnership with Architects Declare, this summit is a call to action, bringing together professionals from across the international built environment sector to address the urgent need to reduce carbon emissions.
RIBA Student Members: £4
The RIBA Charles Jencks Award is given to an individual or practice that has recently made a major contribution internationally to both the theory and practice of architecture. This year's winner, Anupama Kundoo, will deliver the 2021 RIBA Charles Jencks Award lecture, providing insight into her experimental and holistic architecture practice. She will be interviewed by a critic in collaboration with the New Architecture Writers program and audience members will have the opportunity to ask questions at the end.
On demand events
What's your next step after graduation? What does RIBA do to support you as you continue your journey to qualification? RIBA Future Architects presents what the RIBA offers you as you graduate, with handy tips and useful opportunities as you move forward to your Part 3.
Did you miss the chance to attend RIBA London's Social Value and Architecture events earlier this year? You can now catch up with our video series touching on themes such as homelessness, new ways of living, inclusive design, and reclaiming our spaces.
Catch up with the recording of the recent RIBA Future Architects Prep for Practice event and go behind the scenes in practice, follow along on a virtual site visit and meet a design team in the studio.
Catch up with the recording of the recent RIBA Future Architects discuss event following the recent publication of Everything Needs to Change: Architecture and the Climate Emergency.
This series of talks features acclaimed change makers who are leading the way towards a more sustainable future, embracing social, economic and environmental concerns.
Opportunities
Ongoing opportunity
Architectural community and blog :scale are inviting submissions of writing or content that can help fellow architecture students, and encourage their readers to think "out of scale."
Closing date: 8 November 2021
MHCLG has published a Review of Architects Regulation: Call for Evidence. The purpose of the Call for Evidence is to gather further feedback on regulatory frameworks that relate to the practice of architecture. We urge our members to contribute and help shape the future of the profession.
Ongoing opportunity
Have a topic you like to write about for the archi-community? Do you have a resource that you would like to share? ARCHLOGBOOK is a platform for young architects to share and document ideas, projects, workflows, resources and events relating to the design and practice of architecture. They are looking to work with content creators/writers to feature blog posts and to collaborate with architectural firms, organisations and product companies.
Ongoing opportunity
Do you have a project you would like to share with the RIBA Future Architects community on the @RIBAEducation Instagram? A podcast you would like to produce? An article you would like us to host on our online hub? Whatever your idea, we can work with you to make it a feature.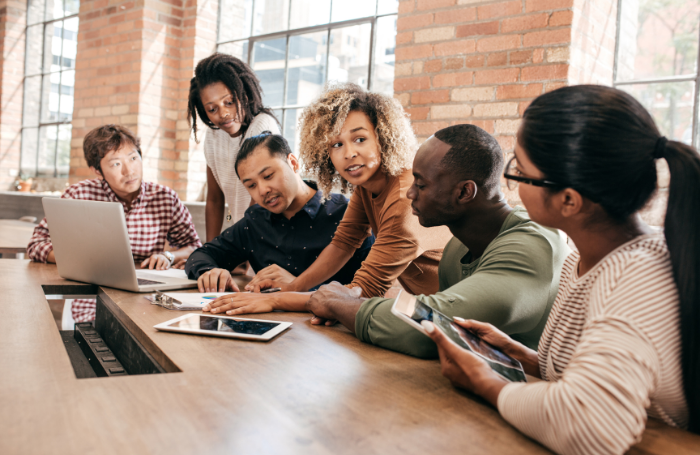 Do you have a student event or opportunity you would like to share here?
Please email the RIBA Future Architects team at futurearchitects@riba.org
RIBA Future Architects is our community for future and emerging architects, designed to support, inspire and provide a voice as you transition from study to practice. View our resources.