29 September 2022
House builders' shares were falling this week in reaction to the Chancellor's mini budget, as his cut in stamp duty is expected to be quickly outweighed by rising mortgage rates.
Forecasts had been for private housing output to remain flat next year. However, mortgage availability has always been a key concern and forecasts are expected to be revised downwards. House builders also face the end of the government's Help to Buy scheme in March 2023, rising materials and labour costs and the cost of meeting revised Building Regulations.
Private housing starts were already faltering over the summer, with starts during the three months to August dropping 24% compared to the previous year. Social housing starts were also down 40% over the same period.
Elsewhere, the private housing repair, maintenance and improvement (RM&I) sector has been the main driver for small practice work over the last two years. Much of its success is attributed to the 'race for space' as homeowners extended and adapted residences for home working.
Earlier this year, the sector's output was 20% higher than pre-pandemic levels. In May it helped the RIBA's Private Housing Index, recorded as part of the Future Workload survey, reach an unprecedented +42.
But housing RM&I is seen as the sector most exposed to falling consumer confidence and the looming cost-of-living squeeze. Output was already forecast to fall back by 3% this year and a further 4% next year. The Construction Products Association (CPA) warned that activity had reached such historic highs that the fallback could be more dramatic.
BtR proving attractive to investors
One residential sector that is expected to escape the squeeze on discretionary spending and rising mortgage costs is Build to Rent (BtR). This area is actually supported by strong housing demand in areas where house prices are unaffordable.
Research by Savills found that the number of investors targeting BtR in some form in the UK has grown exponentially during 2021 and 2022 with no sign of confidence waning. Savills estimates that £2.5 billion was invested in BtR in the UK in the first six months of 2022.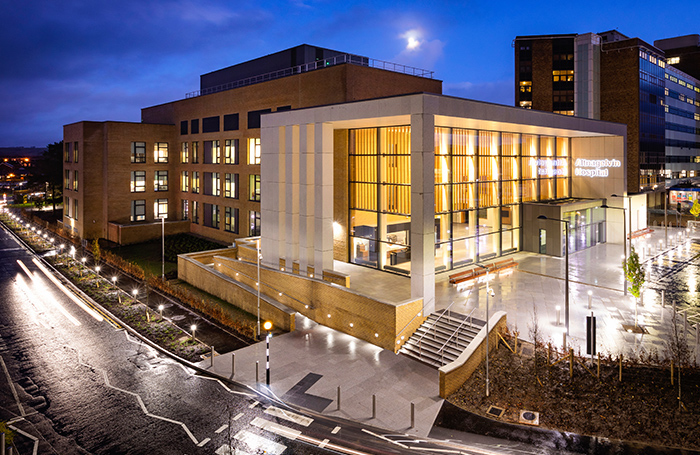 Glenigan, which tracks planning applications and starts, says there is a strong BtR development pipeline emerging over the next two years.
While most BtR projects have been high-density apartment schemes in big cities, Glenigan says investors have been trialling new formats. These include low-rise BtR housing for families as part of a wider neighbourhood housing development in Cambridge. The BtR format is proving attractive to institutional investors, and financial group L&G alone has over 7,500 homes in the pipeline, according to Glenigan.
Industrial and logistics sectors also showing growth
Among non-residential sectors, the strongest performer has been industrial, which includes warehousing and logistics centres. Official government figures had sector output growing by 60% in the second quarter of 2022 compared to the previous year. Forecasters are predicting that growth will continue for the next two years.
The most recent CPA forecast is for growth of 15% in 2022 and a further 9.8% in 2023. Rising output for warehouses and distribution centres is expected to be supported by the continuing growth of online retailing at the expense of the high street. It's also expected to benefit from manufacturers looking to hold increased stocks in the face of ongoing supply chain issues and disruption.
Elsewhere, infrastructure is the second largest construction sector. This area is expected to see growth of 8.5% this year and 3.8% in 2023. At the current time, the government is maintaining an ambitious infrastructure pipeline, although capital spending on roads and rail infrastructure is not guaranteed beyond plans set out in the November 2021 Spending Review.
Another growth area Glenigan has been tracking is the community and amenity sector, which is benefitting from the government's £4.8 billion Levelling Up Fund.
The fund is supporting town centre and high street regeneration, local transport projects, and cultural and heritage assets. The first round of successful bids were only confirmed in October 2021, so the program is in its early stages.
The first round awarded £1.7 billion to 105 schemes. Local authorities feature large among the first-round winners, but the program is also open to businesses, universities and voluntary and community sector organisations. Cornwall's Eden Project, for instance, has applied for £50m of funding in the second round for its £125m proposal to build an Eden Project North in Morecambe.
Glenigan says the value of planning approvals for projects under the community and amenity umbrella rose by 61% in the second quarter of this year.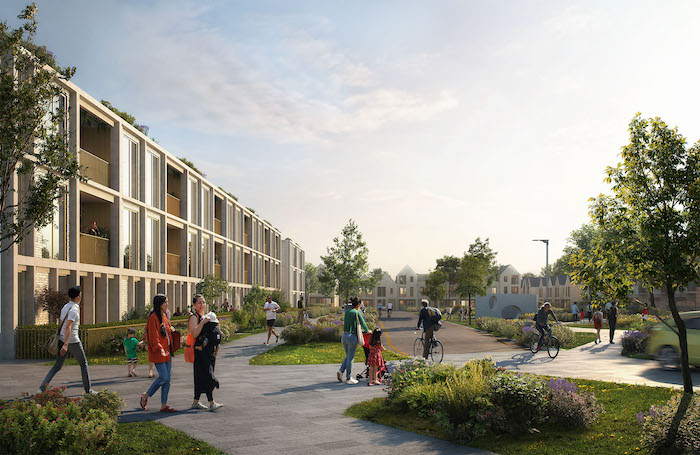 New clients for the construction industry
This summer saw the UK construction industry getting a new single biggest client, when the Department of Health pushed the Department of Transport into second place.
The value of health construction work (only projects valued at less than £100m are tracked) starting on-site leapt by 44% in the three months to July 2022. The value of projects given detailed planning permission rose by 33% over the same period.
Glenigan's economics director Allan Wilén says the value of detailed planning approvals for health projects has improved progressively over the last four years. And Spending Review commitments are expected to continue to push growth towards the end of 2024. Barring a major U-turn on public spending, the health sector's winning streak seems assured.
Text by Neal Morris. This is a Professional Feature edited by the RIBA Practice team. Send us your feedback and ideas
RIBA Core Curriculum topic: Business, clients and services.
As part of the flexible RIBA CPD programme, professional features count as microlearning. See further information on the updated RIBA CPD core curriculum and on fulfilling your CPD requirements as an RIBA Chartered Member