08 December 2022
As part of their membership, RIBA Chartered Practices now have exclusive access to RIBA's new Sustainable Business Development Toolkit. The toolkit offers a systematic approach to embedding environmental, social, and ethical concerns into day-to-day operations. This will help them to align their own business practices with the sustainability ambitions they set for their projects.
Published by RIBA this week, it provides the methodology that practices can apply to make progressive and continual improvements.
"The toolkit provides a series of practical steps that can be worked through and self-tailored to suit size and situation. There is no set requirement or target, and instead, the emphasis is on continual self-improvement from a measured baseline," says author Jess Hrivnak, RIBA's Technical Adviser on Sustainability.
"It is not the intention that everyone has to do everything within the toolkit," she adds. "It's a smorgasbord of options, if you like, and offers everyone a variety of practical ways to embed sustainable business practices into their own office running processes."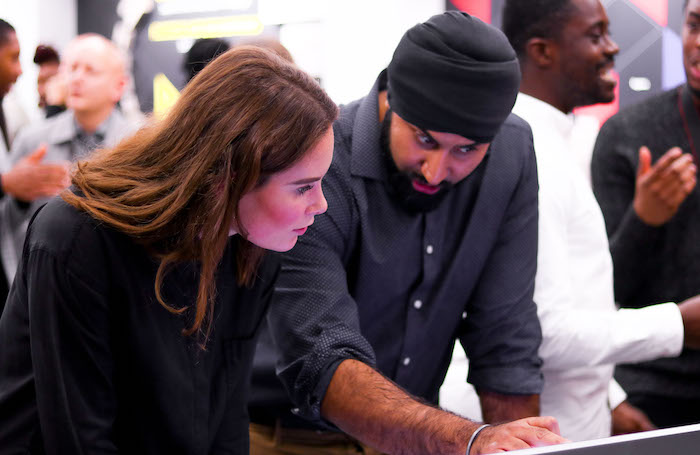 Where does the toolkit fit alongside other requirements?
It is clear from talking to practices that they find the variety of sustainability standards, certification systems, and targets across their output and their businesses confusing, Jess says. Up until now, there has been no specific practical guidance for architectural practices on how to commence measuring the sustainability business impacts of their offices.
RIBA Chartered Practices are already required to have an Environmental Management Policy in place. But Jess points out that having stated policies in place is not the same as having an ongoing commitment to improvement that can be demonstrated. Many practices have declared a climate emergency, and are ISO 14001 (the international Environmental Management Standard) accredited. The toolkit seeks to further support these achievements by offering activities to embed ethical and social considerations, as well as define clear steps for those starting out on their sustainable business management journeys.
The toolkit broadly aligns with guidance created by Architects Declare, the network of practices committed to addressing the climate and biodiversity emergency, and the RIBA toolkit will help fulfil the Architects Declare commitments.
What are the five steps architects can follow?
The focus of the toolkit is on iterative improvements from a quantified baseline. There are five steps that are best followed in order, although it is left to practices to decide how far to pursue the activities within each step. The five steps are:
Understanding impact – creating a baseline from which future improvement can be measured and success quantifiably demonstrated. Practices measure their carbon footprint using standard methodologies that comprise direct and indirect emissions.
Optimise and improve –identifying opportunities for improvement and optimising efficiency. Practices commit to continuous learning and evaluation of sustainability impacts and publicly commit to continuous improvement.
Finance and business – considering the effects of financial decisions. This might involve looking at the ethical credentials of the financial service providers you use; using your purchasing power to support fair trade and appropriately certified products; having Equality, Diversity, and Inclusion (EDI) policies in place, and opting to extend commitments by joining the RIBA's Inclusion Charter; investigating opportunities for local community support and investment.
Understand control vs influence – determining the practice's spheres of influence. Beyond the direct control, you will have over your own business operations, your practice will also have some control over the sustainability outcomes of their designs. Practice management can also exert a positive influence on staff, professional peers, clients, and the supply chain.
Annual disclosure – the practice's environmental policy should be reviewed and updated, ensuring its scope includes social and ethical ambitions, and practices should commit publicly to sharing their progress from the established baseline through annual reports
The toolkit has a comprehensive resource section signposting further guidance and many freely-available tools, such as calculators, checklists, and a carbon footprint database for benchmarking purposes.
How the toolkit gives architects practical ways to embed sustainable business practices
Jess says the toolkit fills a knowledge gap for practices looking to drive improvements to their own environmental, social and ethical business management by covering all bases, and can be used by practices irrespective of size.
"Crucially, it gives practices frameworks to report on their progress. Anecdotally, we are hearing that practices are increasingly asked in bids and interviews about their own environmental management systems and social responsibility. Clients are looking for practices that embody the principles they want to see in their sustainable buildings."
View the RIBA Chartered Practice Sustainable Business Development Toolkit.
Thanks to Jess Hrivnak, Practice Technical Adviser (Sustainability), RIBA.
Text by Neal Morris. This is a Professional Feature edited by the RIBA Practice team. Send us your feedback and ideas.
RIBA Core curriculum topic: Sustainable architecture.
As part of the flexible RIBA CPD programme, professional features count as microlearning. See further information on the updated RIBA CPD core curriculum and on fulfilling your CPD requirements as a RIBA Chartered Member.