02 February 2023
Founded in 2004 by the co-chairs of Schools OUT in the UK, LGBT+ History Month is more than just a month-long celebration. It also gives a voice to the LGBTQ+ community to raise awareness of continuing discrimination.
In terms of substantive change, Daniel Innes from Architecture LGBT+ - a grassroots charity that supports LGBTQ+ architects – and a RIBA Journal Rising Star for 2022 says much of the industry remains unwavering when it comes to improving conditions for its LGBTQ+ members, something which is partly reflected by the limited of data on LGBTQ+ architects.
Is there sufficient data that indexes LGBTQ+ staff in the architecture industry?
There is no definitive indicator of the number of people who identify as LGBTQ+ in architecture in the UK, with only two major publicly available sources of data on LGBTQ+ staff in practice, and only one of which was collated in the last five years.
The more recent of these surveys is the ARB's Equality and Diversity survey for 2022. In this survey, 78% (24,255) of respondents identified as straight, with only 3% (977) openly identifying as LGBTQ+.
Daniel suggests that the actual number may be much higher. Of ARB respondents, 19% (5,830) selected 'prefer not to say', and this data accounts for neither of the remaining 24.8% of the ARB register nor the architectural assistants, technologists, designers, and other staff working in architectural practices and institutions who are not ARB registered. A very large number of people working in the profession remain invisible.
"It's also critical to read the above in light of a similar lack of representation across other liberation groups. In the survey, only 1% of respondents identified as having a disability, 69% of respondents identified as male, and 81% identified as white," Daniel says.
Areas of concern for the architecture industry
Information from the most recent ARB Equality and Diversity (E&D) survey is due to be updated next week (6 February 2023).
A survey carried out by the Architects' Journal in 2017, though based on a much smaller sample of just under 250 LGBTQ+ architects, demonstrated areas of concern:
only 16% of respondents agreed that they felt comfortable being open about either gender identity and/or sexuality when visiting construction sites
39% of architects heard homophobic and/or transphobic slurs used as insults in the workplace in the past year (this rises to 60% of engineers and 69% of contractors)
48% of gay and transgender architects were discouraged by the scarcity of openly-out gay colleagues
75% of LGBT+ architects said they would like to see more support for gender and sexual minority employees, including recognition of the issues affecting them, from within the profession
Only 73% of LGBT+ architects had come out at work, down from 80% the previous year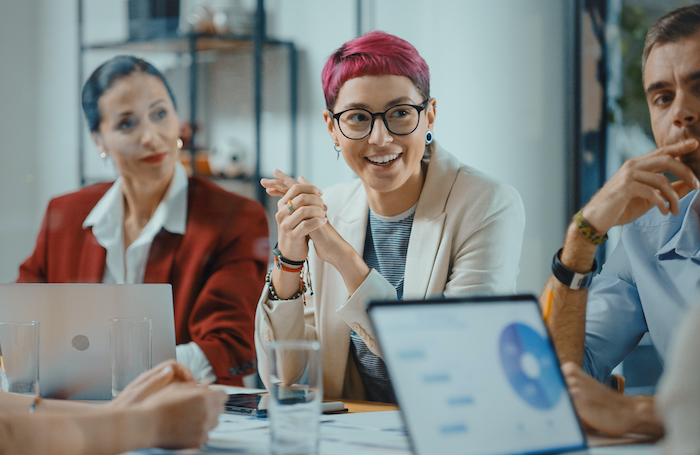 What are the issues LGBTQ+ architects face?
"LGBTQ+ people in the architecture industry face a range of issues," Daniel continues. "Many experience direct abuse in the form of discriminatory comments on site or in the office. Some face further challenges of being ignored, excluded, or even reprimanded by their employers/peers for reporting these issues.
"Many more are affected by wider structural issues such as the lack of LGBTQ+ role models in the workplace, or the scarcity of space given to LGBTQ+ voices in architectural publications and social media."
Daniel says he has heard several stories in the last week alone of colleagues who have been persistently referred to with the wrong pronouns, including after being initially corrected. Experiences such as these can impact an employee's confidence and sense of self-affirmation in the workplace, both acutely and chronically.
This lack of self-affirmation and confidence can feed into a feeling of isolation.
Taking the initiative on issues that affect LGBTQ+ staff
Increased availability of data will only do so much by itself. When it comes to how architectural practices and/or institutions can support LGBTQ+ members of their workforce, Daniel notes that change happens most effectively when people in managerial roles take responsibility, share power, and are sincere in their efforts.
"Listening to your LGBTQ+ employees, colleagues, mentees, and students is the first step," he suggests. "If they're asking for help, listen to them, especially if their experience is at odds with perceived 'standard practice'."
Every person is an expert in their own experience, and supporting those in more junior positions consolidates trust and leads to a general environment of care.
In his voluntary work for Architecture LGBT+, Daniel has set up a travelling life drawing programme, which tours different practices and locations (including being held at 66 Portland Place in October 2022) in a bid to encourage community-building among LGBTQ+ architects. It's social and networking events such as these that help to break down barriers and provide LGBTQ+ architects an additional space in which they can feel empowered.
But care in the workplace also extends to practice management decisions, such as the type of clients a practice works with, especially if a practice is hiding LGBTQ+ staff because it's worried about what they might say.
"Business is not merely a business," he adds. "The clients you work with and the countries in which you start projects are inextricable from the wider culture of your practice."
He also strongly believes that unpaid overtime and a culture of all-nighters at universities lead to a chronically exhausted and unhappy workforce.
"We can't expect LGBTQ+ colleagues to open up in the workplace if they are exhausted due to overtime and working conditions," he says. "A culture of care starts with looking after your staff and students, and ultimately benefits everyone. By taking the initiative in your company or institution, you'll be setting an important example to others, and this will help get things moving."
Thanks to Daniel Innes, Architectural Assistant at Dominic McKenzie Architects. You can follow Architecture LGBT+ on Instagram.
Text by Neal Morris. This is a Professional Feature edited by the RIBA Practice team. Send us your feedback and ideas.
RIBA Core Curriculum topic: Inclusive environments.
As part of the flexible RIBA CPD programme, professional features count as microlearning. See further information on the updated RIBA CPD core curriculum and on fulfilling your CPD requirements as a RIBA Chartered Member.