Postmodernism
01 January 2017
Postmodernism describes the colourful styles of architecture and the decorative arts that appeared in the late 20th century in reaction to Modernism
Postmodernism describes a style or styles of architecture and the decorative arts that were a reaction to Modernism and the Modern Movement and the dogmas associated with it. By the 1970s Modernism had begun to seem elitist and exclusive, despite its democratic intentions. The failure of building methods and materials (shown in the collapse of Ronan Point, a tower block in east London in 1968) and alienating housing estates was a focus for architects and critics in the early 1970s. A book published in 1966 by the American architect Robert Venturi, Complexity and Contradiction in Architecture, was a key influence on the development of Postmodernism. Venturi extolled the ambiguities, inconsistencies and idiosyncrasies of the Mannerist and Baroque architecture of Rome, but also celebrated popular culture and the ordinary architecture of the American Main Street.
A later work, Learning from Las Vegas (1972), deconstructed the signs and symbols of the Las Vegas strip and divided buildings into 'ducks', the sculptural buildings that embodied their message within the structure, and the 'decorated shed', which used signs to communicate its message. In practice, it meant the rediscovery of the various meanings contained within the mainly classical architecture of the past and applying them to modern structures. The result was an architecture that embodied historical allusion and dashes of whimsy.
What to look for in a Postmodernist building
Classical motifs
Literary allusions
Bright colours
Structural variety
Variety of materials and shapes
Article by Suzanne Waters
British Architectural Library, RIBA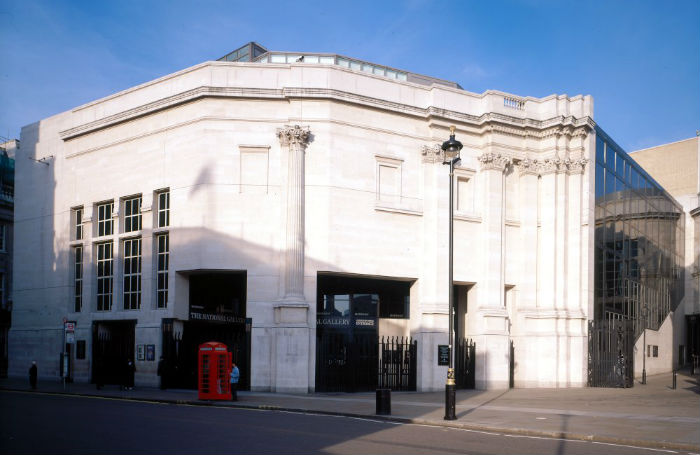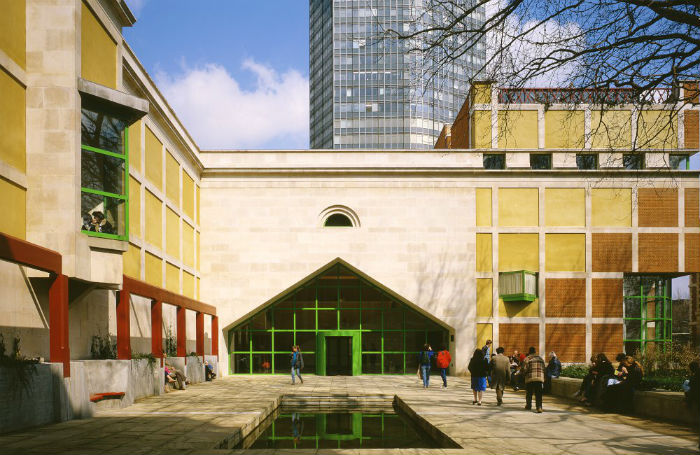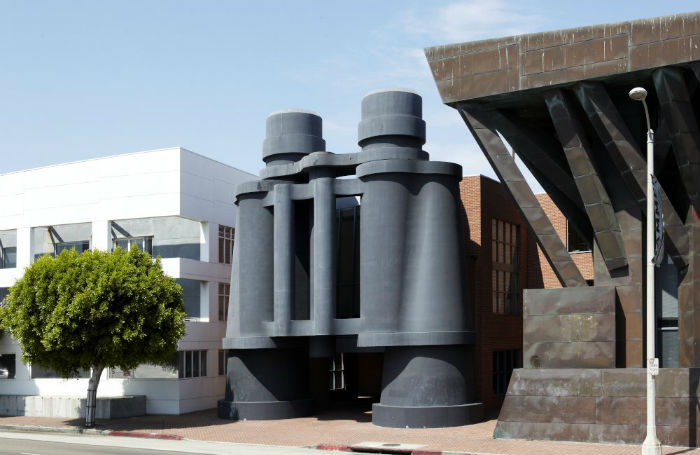 Find out more
Explore more images of Postmodernist architecture from the RIBA Collections.
View, download, purchase and licence these images on RIBApix
1. Water pumping station, Isle of Dogs, London, 1988 (John Outram) Reid and Peck / RIBA Collections RIBA2461-5
2. Sainsbury Wing National Gallery, Trafalgar Square, London: the entrance on Pall Mall East, 1991 (Venturi Scott Brown and Associates) Janet Hall / RIBA Collections RIBA2789-21
3. Clore Gallery extension to Tate Britain, Millbank, London, 1986 (James Stirling Michael Wilford and Associates) Alastair Hunter / RIBA Collections RIBA17985
4. Chiat Day Offices, Venice, Los Angeles, 1991 (Coosje van Bruggen, Frank O. Gehry and Claes Oldenburg) Oliver Perrott / RIBA Collections RIBA53469
All these images are part of the RIBA Library and Collections. Admission is free, and everyone is welcome to visit.
Discover and purchase more images at RIBApix, or contact us if you have any questions about architecture.